The Revolutionary Traditionalism in "La La Land"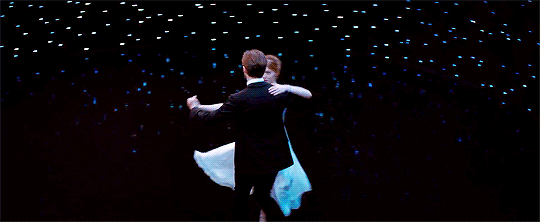 Damien Chazelle's "La La Land" swept the floor at the Golden Globes on Sunday, winning Best Film in the Musical or Comedy category, Best Actor (Ryan Gosling), Best Actress (Emma Stone), Best Score (Justin Hurwitz), and Best Original Song ("City of Stars"). These accolades were well-deserved; from the first shot of a clogged up highway in Los Angeles to the last meaningful look into Ryan Gosling's eyes, "La La Land" is every bit a masterpiece.
By the looks of the movies playing in theaters now, it appears as though filmmaking as an art form has been abandoned. Avid movie-goers are made to watch as the dregs of creativity die out slowly, accompanied by a bubblegum-pop soundtrack and the tepid humor that fuels the world's self-aggrandizing white males. But when you sink into your seat and "La La Land" begins, all of that is forgotten.
"Presented in Cinemascope," the screen will say, and suddenly you are transported into the technicolor world of yesteryear. Though the film is clearly set in the modern day, this nod to antique Hollywood is not forgotten. "La La Land" becomes a harmonious knit made of the timeless, vintage silk of Hollywood's Golden Era sewn seamlessly into the ephemeral, synthetic rayon that dresses today's entertainment industry. Old cars, like the one Sebastian (Ryan Gosling) drives, share highways with a million identical Priuses, driven by the likes of Mia (Emma Stone). Dance sequences that would not have been out of place in a Gene Kelly film are preceded almost immediately by scenes backed by '80s synth pop. "La La Land"'s anachronistic charm simultaneously builds up its theme of old versus new and shatters the concept, insisting that they coexist instead.
It is this daring insinuation—that the antique has its place in the modern world—that sets "La La Land" apart from the rest. The turn to traditionalism makes it original in a lineup of sequels, prequels, and carbon-copy comedies. Chazelle's film is many things: one could call it a symphony of colour, or a study in eros, with all its highly-saturated cinematography and dreamy romanticism. But above all, it is a venture into mostly-unexplored territory, and a successful one at that.
Forget the camp that people have come to expect with their dosages of movie-musicals. Watch "La La Land" and expect to see art in its purest form, because that is what it deserves.