Hurricane season has thus far been unkind to the American southeast and, with threats of more devastation to come, optimism is scarce, despite active recovery and preparatory efforts. On Aug. 25, Hurricane Harvey made landfall onto the United States, primarily affecting Louisiana and Texas. The storm left after four days, on Aug. 29, but not without leaving both states amidst record breaking devastation. Hurricane Harvey's timing of entry couldn't have been worse as it entered over Rockport, Texas, on the state's eastern coast, at peak intensity after a slight dip in scale during the preceding time it spend over the Gulf of Mexico. As a result, innumerable areas were faced with upwards of 40 inches of rain, maxing out at a record 51.88 inches of precipitation. A major hurricane akin to Harvey has not come onto US soil since 2005's Hurricane Wilma. After this 12 year period, Harvey's arrival as the wettest tropical cyclone on record to hit the continental United States was especially shocking. 
Widespread flooding led to unfathomable destruction, displacement, loss of life, and unforeseen consequences. In Texas alone, over 300,000 people were left without electricity, many of which without access to clean water, as well. 30,000 people in the state were displaced and, as of the writing of this article, 70 people in the state have been reported dead due to hurricane-related causes. 9,000 homes were completely destroyed and over 185,000 were damaged significantly, according to the Texas Department of Public Safety. Such damage to homes, many uninsured, along with damage to infrastructure, business, and industry, including the vast petroleum industry in Texas, has put economic loss estimates between $70 billion and $200 billion. For these reasons and more, FEMA director Brock Long has declared that Hurricane Harvey was the worst natural disaster to ever hit Texas. Damage similar in type, but not in scale, was wrought throughout Louisiana as well. 
The aftermath of Harvey has been difficult thus far. Texas Governor Greg Abbott has deployed the entirety of the state's National Guard to seek out and rescue individuals still in peril, aid in recovery efforts, and clean up the widespread mass of damaged infrastructure and buildings. Thus far over 210,000 people have registered for disaster assistance with FEMA. President Trump on Aug. 31 requested $5.95 billion dollars from Congress for the Harvey recovery effort, most of which will go directly to FEMA's natural disaster relief presence in Texas. The request, however, is coupled with a routine federal budget update and debt ceiling raise, which may prove to hinder its processing through a Republican-controlled Congress largely opposed to the latter measures. Trump has also pledged to donate $1 million of his own fortune to help the victims of Harvey. Many celebrities, including Sandra Bullock, Leonardo DiCaprio, and Rachel Ray, have donated large sums of money as well as many non-governmental non-profit organizations. 
As the nation trudges on with Hurricane Harvey recovery efforts, the imminent threat of Hurricane Irma looms on the horizon. Irma is currently affecting the Leeward Island and Puerto Rico, but is anticipated to begin making its way towards Cuba and the American southeast, particularly Florida, Georgia, and the Carolinas. Weather models predict Irma will reach southern Florida by Sunday, making its way up the state's eastern coast and fully onto land slowly throughout the week, reaching Georgia by next Thursday. The hurricane's slow estimated journey is likely to bring with it a slew of devastation. All four US states expecting to be hit by Hurricane Irma have declared a state of emergency in several counties that will be affected by the storm. FEMA, too, is working to prepare as best it can, despite near-total funding depletion from Harvey. Moving forward, the 2017 hurricane season will likely be remembered in United States history as particularly devastating and deeply troubling on many levels.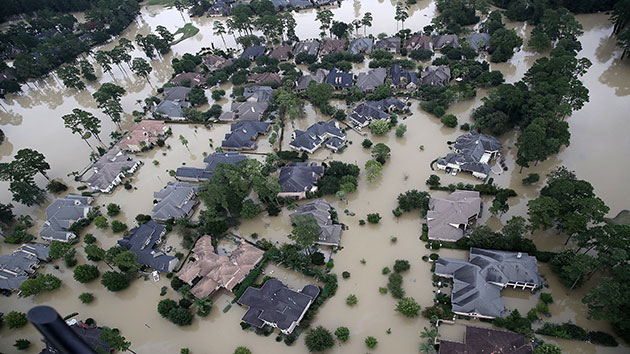 Photo courtesy of KTIC Radio