"SNL"'s new cast makes their debut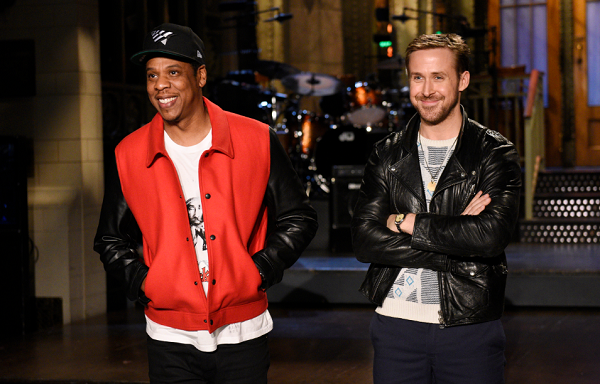 Every week for forty-two years the people of America eagerly await Saturday night to hear the popular slogan, "Live from New York, it's Saturday night!" Saturday Night Live has graced people's televisions all over the country with political satire, topical humor, favorite celebrities, and a way to make light of current, controversial issues. Although ratings have significantly dropped in recent years, season forty-two served as a necessary reboot for SNL and the frustrated people at home regarding the current political issues. SNL had great success during the election year and season forty-three seems to be promising as the premiere on Saturday, Sept. 30, held the second highest rating in seven years.
New additions to the cast also premiered along with the new season. With fresh faces came the letting go of some familiar ones. SNL is down three of its most popular cast members and two head writers. Now facing diversity issues amongst the show, the public questions the ethics of its favorite sketch comedy late night show. SNL always takes the abundance of political and pop culture material they have to work with and creates some light hearted yet meaningful skits.
Rest in peace to SNL's famous "Drunk Uncle" and "Dawn Lazarus." Bobby Moynihan and Vanessa Bayer have made their gracious exit from the show. On their last episode in the previous season their characters had the chance to say goodbye to the world, as all good things must come to an end in TV land. Also making her exit from the show, while raising some suspicions, is Sasheer Zamata. Zamata, hired in 2014, to shroud controversy over having a predominantly white cast, was unfortunately only featured in the show for the most part as a side character or backup to favorites like "Jacob the Bar Mitzvah Boy." Her unexpected leave left the public wondering about what motivated her to make such a sudden move. Although she took to Instagram thanking SNL for a fantastic season, her departure and her original hire doesn't compensate for the diversity issue seeming to plague the NBC stage. Adding a black woman to the cast, along side favorites like Cecily Strong and Kate Mckinnon, was a progressive step, however, fans thought she was barely voiced to the audience and her talents were underappreciated. With these three now moving on in different directions, (Moynihan with a new CBS show, Me, Myself, and I) SNL and its fans will sorely miss them.
"God damn Bobby Moynihan is finally leaving," Pace University freshman Colette Loveys said. "Vanessa Bayer was one of the only funny ones left."
The three new additions to the cast seem encouraging. Comedian Chris Redd will join the team with his high profile background featuring in hit shows such as Empire, Love and Wet Hot American Summer: Ten Years Later. He also worked alongside Kathy Bates on the Netflix original series, Disjointed. Another promising new comedian is Heidi Gardner. Her work alongside former SNL star, Melissa McCarthy, will help her prove her worth to the Live audience. Also joining the SNL cast is a big break for new cast member, Luke Null. Focusing his comedic points on combining music and comedy, he brings a promising presence to the group.
The premiere starred Ryan Gosling and special music guest, Jay Z. Beginning with the iconic President Trump impersonation by Alec Baldwin, the episode and season were heading in a great direction. However, it seems some skits did not grab the audience's attention as strongly as the political ones did.
"Some skits were boring and some of the talent is old, I'm concerned to see where the season is going," University freshman Emily Latshaw said.
A new writing team may be able to renovate the hit show. After seven years, co-head writers, Chris Kelly and Sarah Schneider, have officially left SNL. Without much reason behind their quiet exit, the public can assume it's partially because they're focus lies with a new project; a brand new show for Comedy Central. Hopefully even without these two hit writers, SNL can continue to make its audience laugh and give them an outlet to mock their political frustrations and current issues.
"Starting in the 70s, it has become a household name and has started the careers of many celebrity comedians," University freshman Adriana Santiago said. "I used to watch it when I was little and try to imitate the actors. It is so inspiring."
Every Saturday night a new episode will premier with a new special, celebrity guest. With a full season ahead, fun and entertaining Saturday nights have only just begun.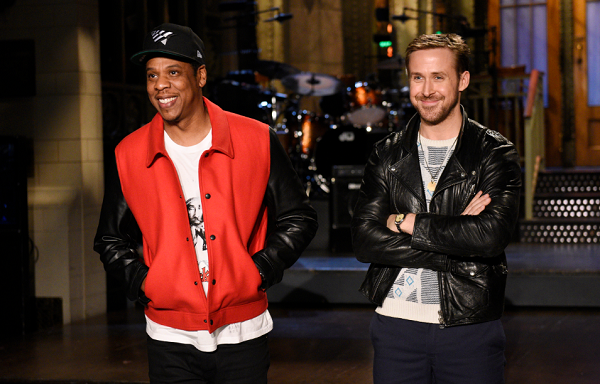 Photo courtesy of Newsweek