A rundown on the runway: the guide to everything NYFW
During this season's Spring/Summer NYFW, it turned out that floral patterns were once again deemed groundbreaking, but they were not the pinnacle of the trend list. While the presence of the two Hadid sisters and Kaia Gerber were a common theme on every hot-to-watch runway—Tom Ford, Anna Sui, and Calvin Klein just to name a few—some new faces forced their way into the impenetrable spotlight. This season was about diversity becoming a normality, not just a nuanced trend that would eventually fade away. With the fashion world now stuck between a place of politics and high-end design, it was a week about making polarizing statements.

The first night kicked off with a show that always displays a contrast of both adorable and sultry designs, Jeremy Scott. With hot pink plush booties and tangerine mesh tops, Scott brought the fifth-grade neon dream back to life. The designer proved that going back in time to reintroduce trends loved by our former selves was the best way to ensure that nostalgia will stay alive in the fashion industry.
Brandon Maxwell's Americana-inspired collection was also a hit among the fashion world. Even though love and unity in the American government are not currently at its peak, the admiration for a classic red, white, and blue palette remains static.
Christian Siriano and Chromat both led the pack once again with their inclusive runways that showcased plus-sized and ethnically diverse models of all shapes and body types. While Siriano focused on haute couture and red carpet gowns reserved for those of more elite status, Chromat centered on high-end swim and athletic wear that range in prices that more can afford. Both runways proved that plus-sized fashion isn't a trend—it's here to stay.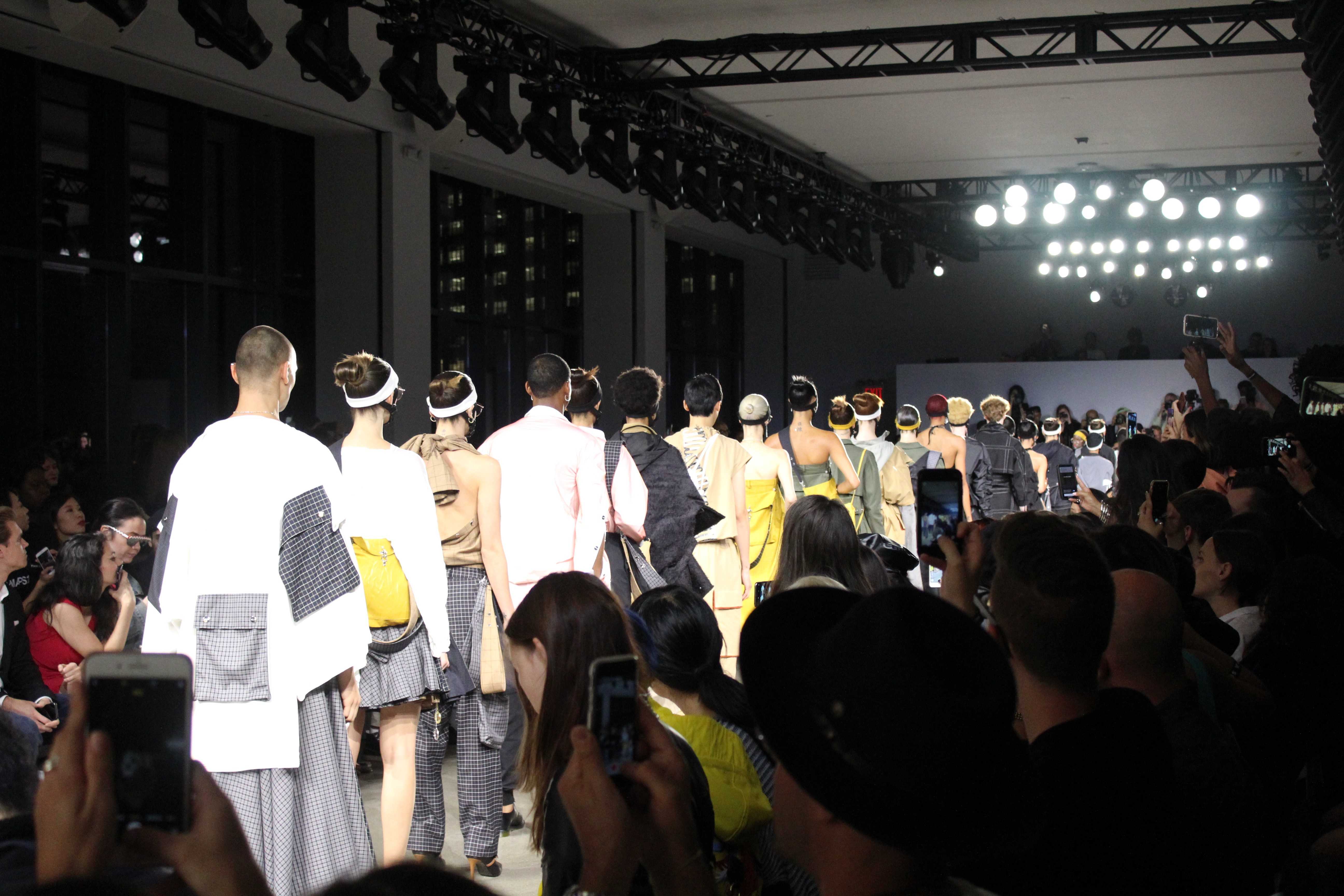 The fashion world's most elite week of presentations and showcases don't stay planted on the runway. Although the most gorgeous looks of the year might seem unattainable, the top-notch designers you love, but can't afford, set trends that saturate into the majority of the population, even that of the University.
College students have a knack for fashion, even creating trends like "athleisure" that help to look professional and comfortable for an on-the-go lifestyle. But for those who seek a higher-end design, don't worry. The fashion world isn't completely out of  grasp. Gucci loafers you love but can't spend your entire paycheck on? Forever21 or H&M most likely sell a version you can afford (and look good in, too), while online thrift shops like eBay can help you snag the real thing at half the price.
Madison Terry, Pace Profashionals Vice President and Assistant Designer at Editorialist, sat down with the Pace Press to explain just how we can all snag those amazing designer deals.
"Being college students, we of course can't be dressed head to toe in designer (yet!)," Terry explained, then continued to list out the current most popular University on-campus trends. "The main trends I see around Pace are those of accessories—the classic 'G' Gucci belt, a good pair of designer sunglasses, or nice jewelry to layer."
You can attain all of these coveted items online or at thrift stores as Terry advised. "The key to making sure it isn't a scam is if the price is still reasonable, [then] the seller has some positive feedback, has had an account for more than a month, or is selling other things," she said. "There's a lot of fake accounts on there that won't have any reviews and will throw their username as a watermark over the photos to make people think it's theirs, when really you can find the real posting with the same photos."
The key to finding your own style at a good price is staying smart and aware. If you listen to Terry's advice, then owning your own designer handbag or outfit isn't impossible. The fashion world is reachable to those who reach out far enough to grab it. So go and grab those online steals!