Haunted hits: the classic Halloween stories to consume this month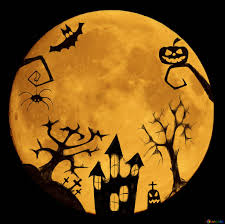 As October arrives and we shift from hazy summer days to sharp fall nights, the media we consume is bound to shift as well. The sky gets darker, earlier, the sun never seems quite as intense, and the happy-go-lucky feeling of summer break is replaced with the cozy, intimate, and occasionally dark feelings of autumn. Here is a list of several different books and movies to put you in the October (and Halloween) mood.
 Movies
"Beetlejuice": No one does Halloween quite like Tim Burton. This 1988 horror/comedy revolves around a recently deceased young couple (Alec Baldwin, Geena Davis) that is forced to haunt their former home when a new family moves in. However, they encounter trouble trying to scare the family out, and call upon the help of dejected spirit Betelgeuse (Michael Keaton) to solve their problems, though they get more than they bargained for. Keaton shines as the titular character, both manic and entertaining as the "ghost with the most." Winona Ryder also features as Lydia Deetz, a gothic teen who is able to see and communicate with the Maitlands' spirits. This charming and captivating classic is soon to become a staple in your Halloween movie lineup.

"The Rocky Horror Picture Show": Transylvanians rejoice! This avant-garde 1975 musical comedy/horror will have everyone doing the "Time Warp." RHPS is quite difficult to explain; it's off-putting, endlessly flashy, and just plain odd. RHPS stars Tim Curry as the enigmatic and sexual Dr. Frank-N-Furter, who has created a man in his lab. When straight-laced Brad Majors (Barry Bostwick) and Janet Weiss (Susan Sarandon) drop by his castle looking to use their phone, they are drawn into a psychedelic evening of mad science, dancing, and intimacy. Since its release in 1975, the film has accumulated a cult following and boasts midnight showings of the film in theaters all across America, where a shadow cast performs right in front of audience members. The Cinépolis in Chelsea offers showings on Fridays and Saturdays all year round, though the film is a favorite for Halloween.

"What We Do in the Shadows": This 2014 New Zealand mockumentary-style horror/comedy flick follows three vampire roommates (Jemaine Clement, Taika Waititi, Jonathan Brugh) on their day-to-day lives as vampires living in the present. When millennial Nick (Cori Gonzalez-Macuer) is turned, the older vampires must show him the ins-and-outs of being undead. All three of the main vampires: Viago, Vladislav and Deacon, are charming and odd, and are still unsure how to go about existing in modern times, even though they've had the time to learn. The supernatural world that Clement and Waititi create is fleshed out, with werewolves and zombies making appearances, even having entire councils dedicated to them. For anyone looking for a laugh, "What We Do in the Shadows" is the perfect fit.

Books
"Interview with a Vampire": "Interview" is author Anne Rice's debut novel that spawned a series and a movie starring Tom Cruise and Brad Pitt. Published in 1976, this gothic horror novel follows vampire Louis de Pointe du Lac throughout the ups and downs of his immortal life. Louis is telling a young reporter, referred to simply as "the boy" for the entire novel, all of the incidents in life that lead him to his current situation. Louis' timeline begins in 1791, where he actively seeks death after the passing of his brother. He achieves death, thanks to dashing, manipulative vampire Lestat de Lioncourt. Lestat changes Louis because he craves his company, and the two end up living together mostly in peace. Soon, Louis feeds off of 5-year-old girl Claudia, who was dying from the plague. Louis and Lestat begin to raise Claudia as a daughter, though she soon grows tired of living in a child's body for eternity. This is definitely a darker story than the previous recommended; Louis has to overcome many bouts of death and internal struggle to get to the point where he gives an interview to the boy. The series is well regarded as a metaphor for lost souls, as well as its obvious homoerotic overtones. "Interview" is perfect for anyone with a lot of time on their hands, as the book is part of an 18-book series known as "The Vampire Chronicles."

"The Green Ribbon," from "In a Dark Dark Room and Other Scary Stories": Part of an anthology of short horror stories by Alvin Schwartz, "The Green Ribbon" has the power to stick people well into adulthood. The story tells of a girl named Jenny who always wears a thick green ribbon around her neck. Jenny meets a boy named Alfred, who asks why she wears the ribbon, though Jenny never gives him a concrete answer. The two end up getting married and living together for many years, until Jenny gets sick. She finally tells him why she wore the ribbon. The reason will come as a shock to anyone who hasn't read the story before. It can be accessed online. This story will bring nostalgia along with a striking sense of unease.

"The Complete Works of Edgar Allen Poe": A master of the macabre, any of Poe's poems or short stories are tailored for consumption during October. A few that stand out include well-known favorites, such as "The Raven" and "The Tell-tale Heart," as well as the lesser-read ones like "The Cask of Amontillado," "Berenice," and "Ulalume." Poe has a unique and slightly disturbing sense of humor. He not only brings readers through troubling and horrific situations, but he occasionally makes jokes about them, all while forcing the audience to consider deeper parts of their own psyches.
Any of these will surely get you through to the holiday season come November. Curl up in your dorm with your softest blanket and a mug of hot apple cider. Turn on some Fleetwood Mac for that perfect October ambience and enjoy reading or watching by the window.