A look into the spooky influence of Tim Burton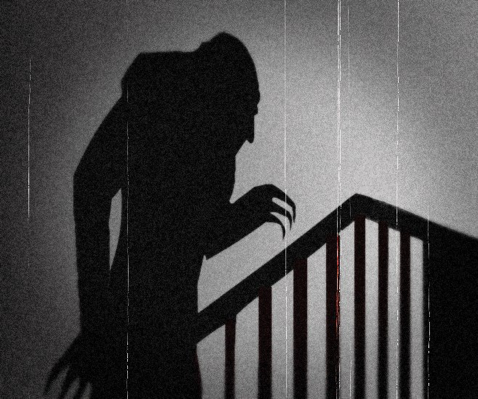 Jumping from being a Disney animator and director to becoming the king of the unusual and spooky, Tim Burton took a powerful leap down the rabbit hole to create his own brilliant mark on cinema. Burton's style is so specific to him that not many have even attempted to reach near his aesthetic, although his influence on the future of cinema began at the beginning of his career in the early 80s. Burton himself has often credited miscellaneous influences including Dr. Suess, Victorian fashion, and German Expressionism (such as the classic 1922 horror film Nosferatu) -all of these go hand-in-hand with his fascination with and empathy for horror movie monsters have without a doubt made Tim Burton one of the most beloved, influential, and unique filmmakers of the past 30 years.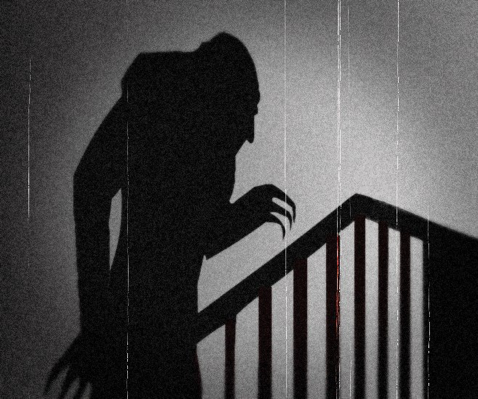 Although Tim Burton is and has been a household name for over two decades now, many of his pieces are overshadowed by the extreme success of a handful of his projects like "The Nightmare Before Christmas," "Beetlejuice," "Batman," and "Edward Scissorhands." Some of his more underrated films like "Big Fish," "Sleepy Hollow," and "Big Eyes" all capture the particular brand of whimsical creepiness which made Burton so beloved in the first place. However, it is understandable why the former films are so popular; they were incredibly groundbreaking in a variety of ways which have shaped the way movies have been made and how genres have evolved since their releases.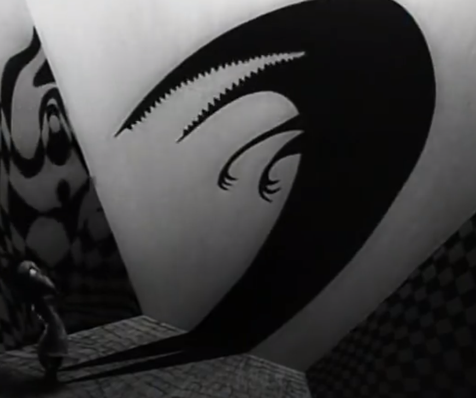 "The Nightmare Before Christmas," perhaps Burton's most beloved classic, was released in 1993 by Disney. This on its own may not seem all that amazing until considering what came before it: happy-go-lucky movies meant strictly for children. "The Nightmare Before Christmas" brought a wave of spookiness to Disney that had never been there before; in fact, Burton was originally fired as a Disney animator for trying to do just that with his short films "Vincent" (starring famous horror actor Vincent price) and "Frankenweenie" (which would be made into a feature film under Disney in 2012) in the early 80s. While Disney films had some darker underlying themes in the past, none had ever been specifically meant to be creepy.

"His style is prevalent in every film that he makes, full of whimsy and evocative fantasy," said Film, Television, Voice-over, and Commercial senior Lorian Gish. "As far as Disney, [his style] is reminiscent of "Snow White" for me in the witch's death sequence. The visual style and colors are very similar and elicit similar responses from the audience." After "Nightmare's" unprecedented success, Disney was much less skeptical about making spooky content for children and would go onto release countless Halloween-y films and television shows, including Burton's live-action remake of "Dumbo" which is to be released in 2019.

Not only did Tim Burton change the rules for children's films, but his "Batman" trilogy also changed superheroes forever. Before "Batman," no superhero had ever been the center of a hugely successful blockbuster before. Those who had ventured onto the screen were ultimately meant for children. The film was also rated pg-13, which most comic book films since have in common. This broadened the horizons of who could watch the films – now, both adults and children could enjoy watching heroes fight bad guys. Burton's clever use of costumes, ratings, sequels, likable villains, and logos have directly affected comic book films ever since, particularly Disney's Marvel Cinematic Universe and Christopher Nolan's "Dark Knight" Trilogy.
"Edward Scissorhands" went beyond changing a particular production studio or genre; it affected all aspects of film. The film's villain is a jock from suburbia and is what is considered normal while the good guy is Edward, who represents a misunderstood outcast, for whom Burton drew inspiration from Frankenstein's monster. Edward's brand of creepy yet misunderstood (and undeniably sexy) has become somewhat of a cliched trope in Hollywood, and those influenced by him include coming of age stories like "The Perks of Being a Wallflower," comedies with naive outcasts such as Will Ferrell's character in "Elf," and paranormal romances like "The Twilight Saga" (where did you think Edward Cullen got his name?).

Perhaps most notably, "Beetlejuice" was Burton's first full-length film in which audiences could truly see his style, and it is often considered the prototypical Tim Burton movie. All films he released following "Beetlejuice" would echo the same crosses of horror and fantasy as well as the visual style of the film. Rumors have been circulating regarding a sequel to the film, and Burton himself has said he was interested and it is definitely on the table for him as well as the film's stars, Michael Keaton (who was also the lead in all three of the Batman movies) and Winona Ryder (who played Edward's romantic interest in Edward Scissorhands).

"I think one of the most interesting things about Tim Burton is the way he uses the same actors over and over again without it ever feeling overdone," said Film and Screen Studies senior Chris Do. "At this point, we expect his movies to star Johnny Depp or Helena Bonham Carter, and that probably wouldn't work if they weren't so good at what they do or if they didn't fit [Burton's] aesthetic so well." Along with Depp and Bonham Carter, Burton has used other muses in his casting like Michael Keaton, Winona Ryder, and Martin Landau.
Tim Burton's unique usage of graphics, animation, muses, and his own personal style in the stories he developed has gained him a huge cult following and lead him to have his own universe not just limited to film. Over the past couple of years, there have been museum exhibits, Halloween celebrations, and restaurants in his honor. The Beetle House, for example, is located on E 6th Street between 1st and 2nd. The inside looks like a Tim Burton fever dream; the black and white striped walls are lined with portraits and drawings of his most famous and infamous characters.
The entire atmosphere screams spooky: the music is dark (when I was there, they played four My Chemical Romance songs in a row, only to be interrupted by Jack Skellington himself coming into the dining room to perform "Jack's Lament"). The drinks are all made at the bar which is meant to look like a mad scientist's lab, and the food is served in the tiny dining room located just beyond the bar. It is definitely worth visiting, but tables are booked solid throughout most of October, so if any Tim Burton enthusiasts or just simple fans of all things creepy would like to try an Edward's Lemonade or Sweeney beef, they should make a reservation tout de suite, and I highly recommend that you do. After all, The Beetle House prides themselves on being somewhere Tim Burton could only ever dream of, somewhere where "every day is Halloween."