The best way to update your fall fashion
The leaves are falling with the brisk New York City winds and that means a new leaf has turned over in the world of style. It's time for fall fashion. Pulling on those knee-high boots and crawling into a chunky-knit sweater has never felt more suitable for the current climate. As for changing up those autumn staples, there are many ways to update the fall fashion inventory.
The trends are coming in with plenty of room to interpret this season. Style is taking a route on an individualistic road, and diversity is one of them. Conforming to the status-quo of style is out, and breaking style rules is in. Whether it's minimalism, color-blocking, animal prints, or even mixing them all together, there's a style-setting trend for everyone.
Sweaters are a main staple for the chilly weather, and there's a huge trend among the streets. Instead of going towards solid neutral tones, updating fall wardrobes with some color is the perfect way to bring a sense of warmth to the monochromatic city scene. Whether it's opting for an emerald green, mustard yellow, or ruby red knit, the update will bring a sense of newness to every outfit you pair it with.
President of Profashionals, University senior, Brennan Bodin, explained how staying comfortable and warm this fall and into the early winter season is important when it comes to style. "My go-to item for cozy fall fashion is a thick chunky/boxy sweater. They are a perfect way to stay comfortable and fashion-forward, and the styling possibilities are endless," said Bodin. "Pair a thick turtleneck sweater slightly tucked into a slim pair of pants (perhaps cigarette pants?) for a nice contrast of loose and tapered to look sharp. You could throw it over a button up or even use it as a layering piece under many coats and vests as we protect ourselves against the rapidly-cooling temperatures."
Among university students, the most popular way to upgrade a sweater is with a cozy cardigan made of extra soft material. Kristina Kane, University junior, is one of these students who expresses their style with a cuddly cardigan.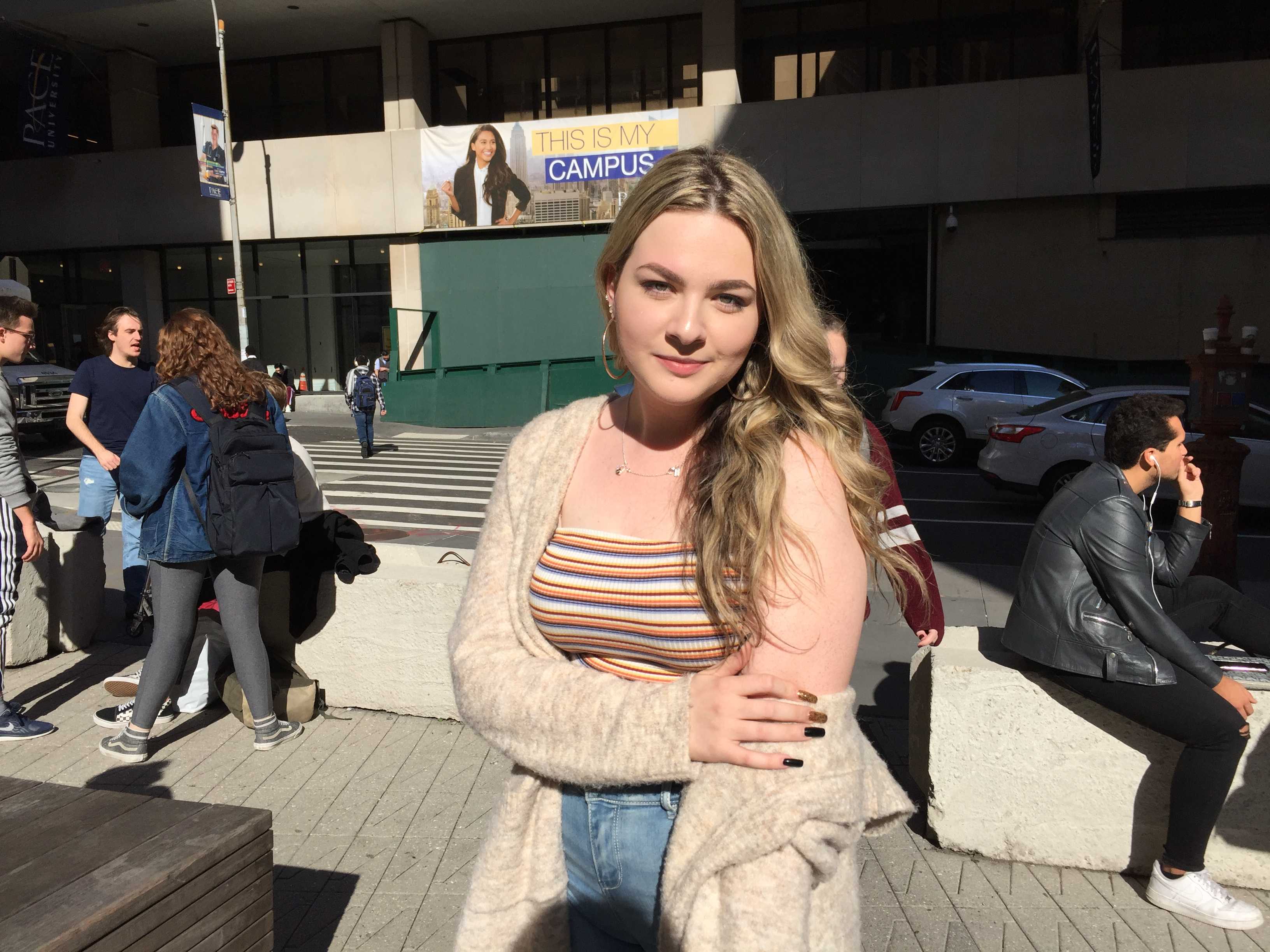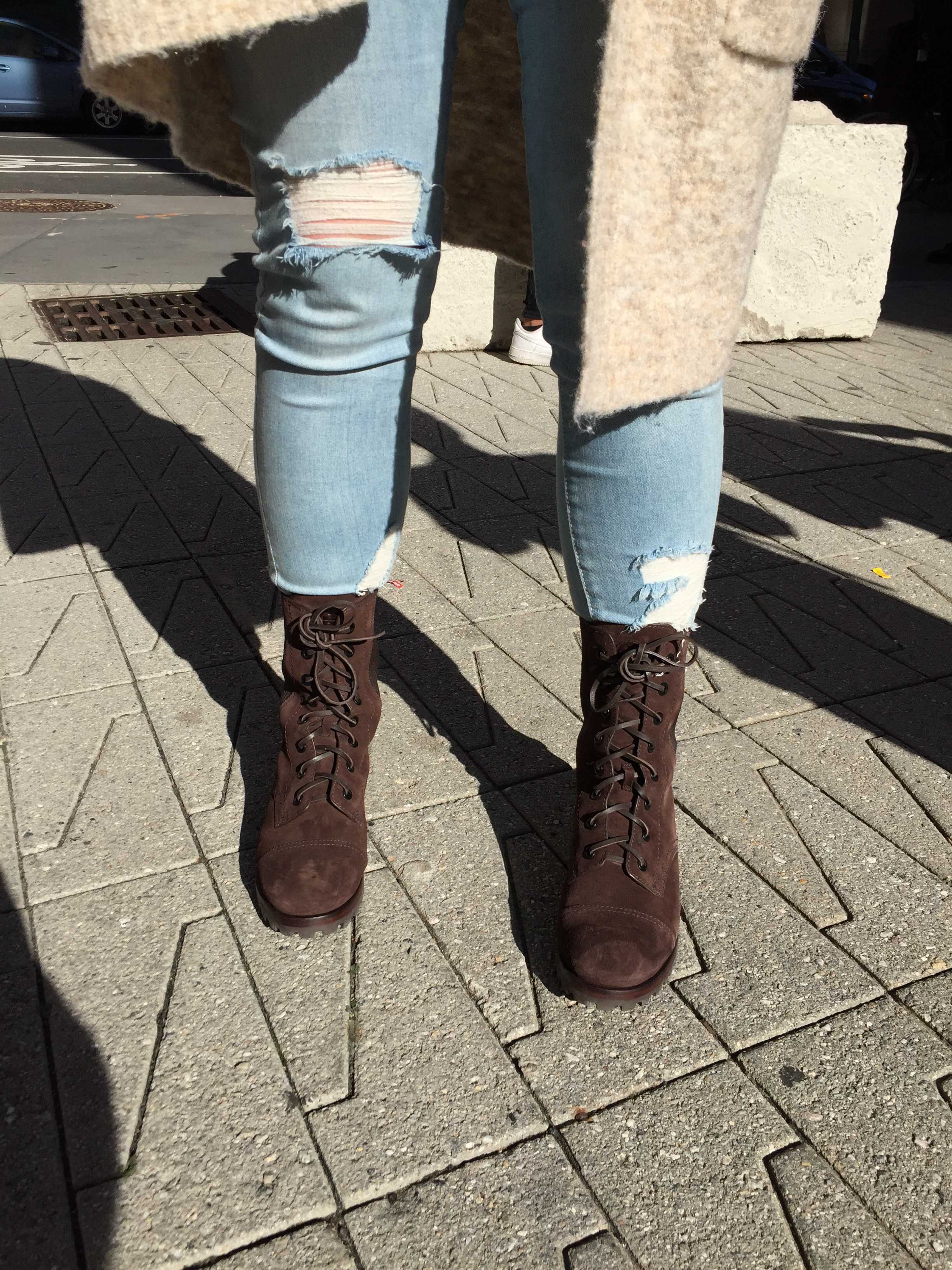 Another hot topic to test out: a colorful twist on footwear. Shoes are a hot trend of discussion this autumn. While darker neutral toned ankle boots are a wardrobe staple, try evolving your usual pick by trying out a pair of white leather, colorful brocade, or knee-high boots.
University junior, Hana Gottlieb, is one of these students who has chosen to adopt this trend. Instead of wearing predictable black ankle boots, Gottlieb expresses her fashion through her ankle-length ruby boots. They're a perfect update to her muted outfit.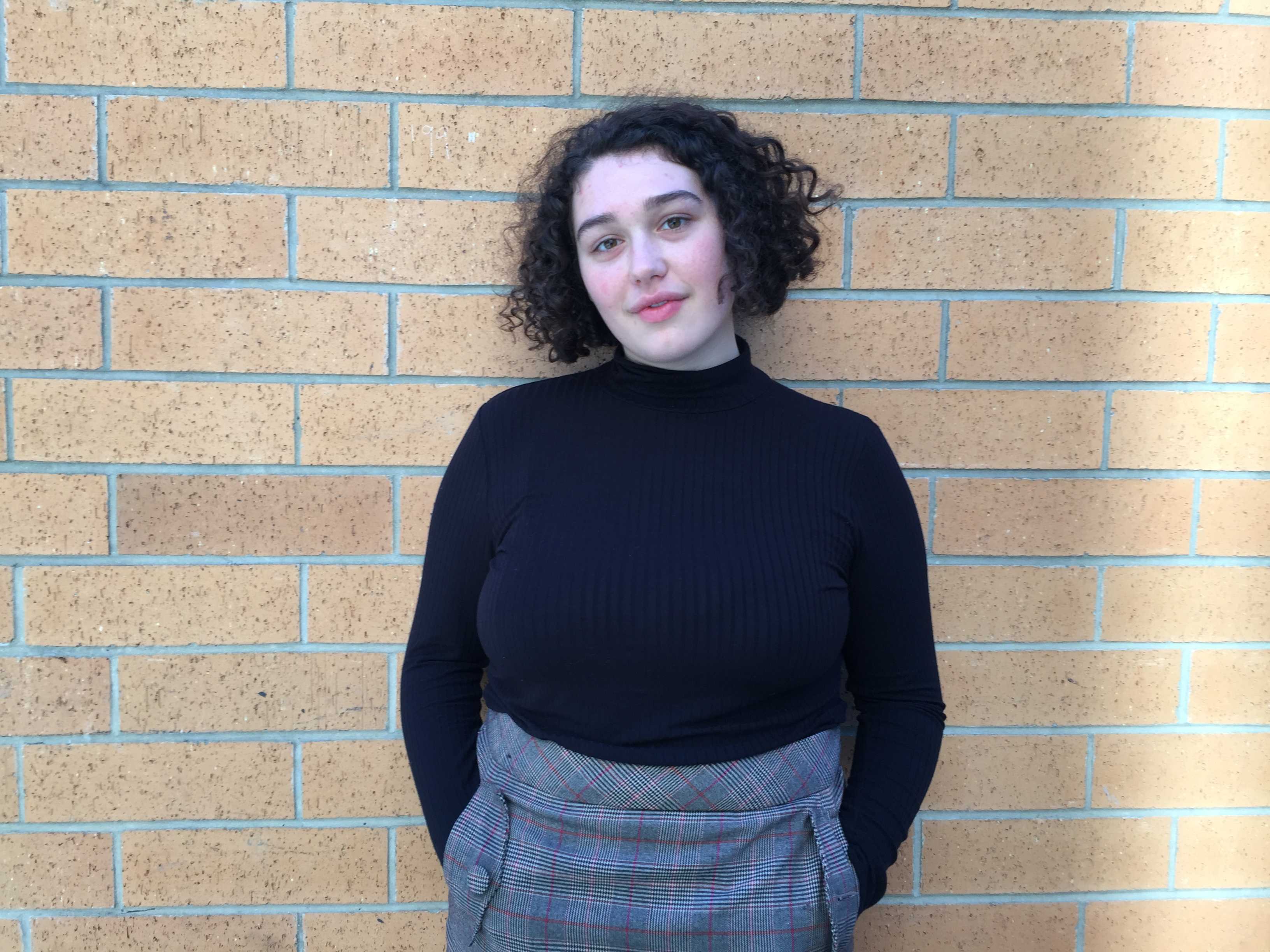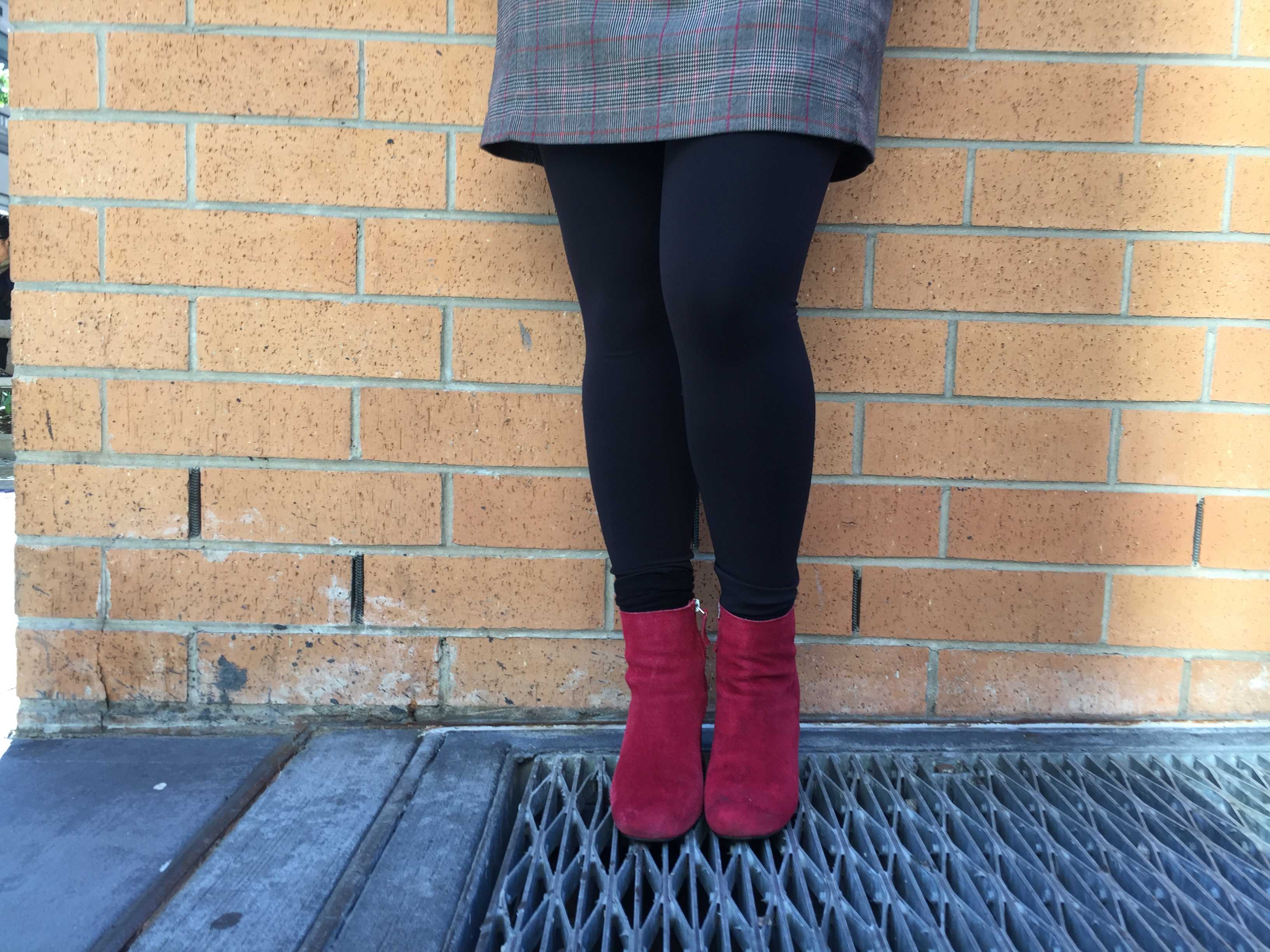 Updating denim with an unexpected twist is also a stand-out way to show off personal style. Whether it's updating standard denim with a solid panel down the side, pairing ripped jeans with tights, or opting for flare instead of skinny jeans, it's the originality that counts.
Dormaris "Dori" Rapsac, University junior, is one of these students tackling the denim and tights trend. She pairs her ripped jeans with fishnet tights, creating a grungy and unique look worthy of being posted on her Instagram feed.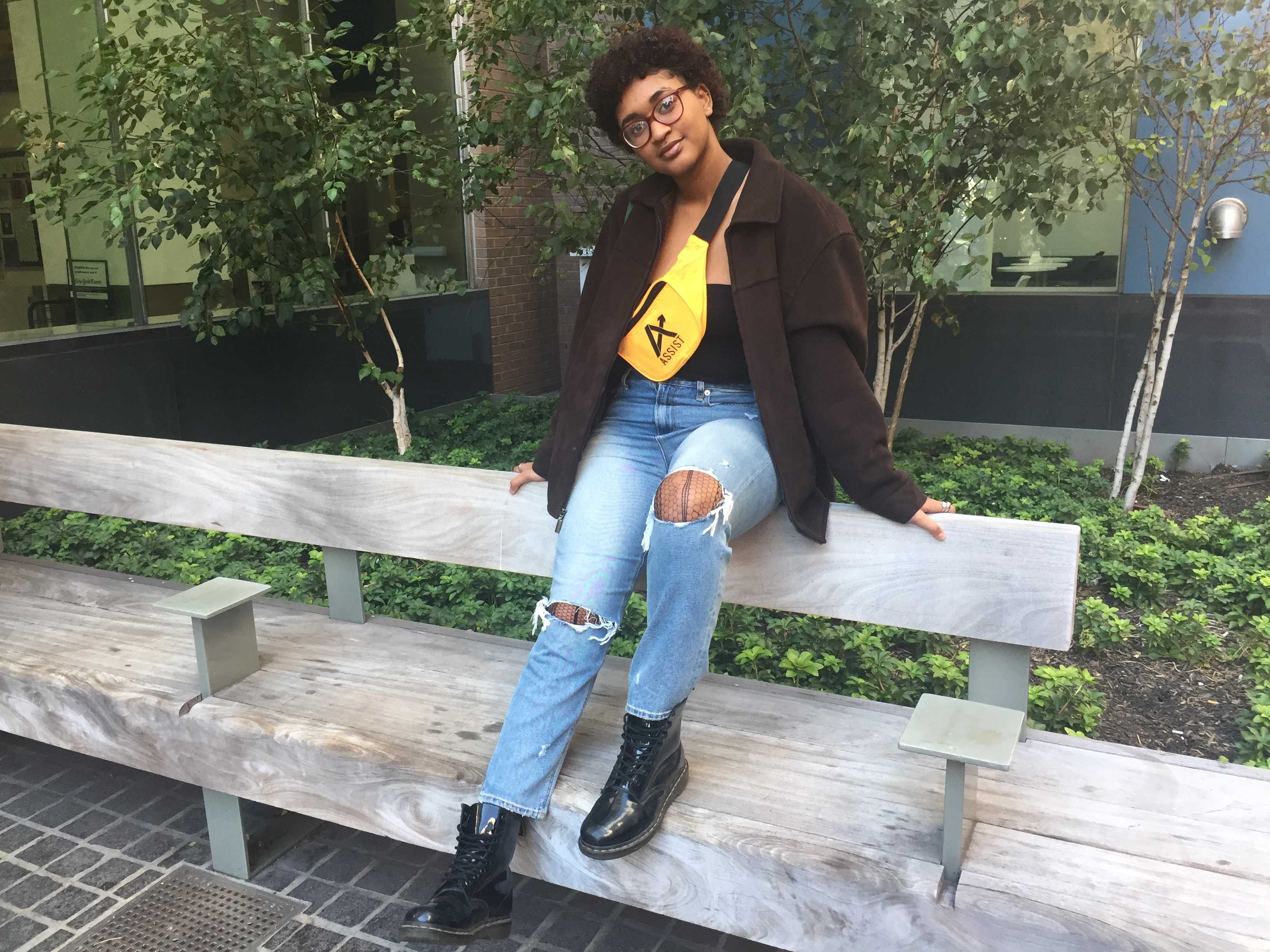 Lastly, jackets bring in the most opportunity to score huge fashion trend points. With faux faur, colorful leather, and ski jackets hitting the streets of New York City, it's clear that self expression is a statement made clear with the perfect outer layer. As aforementioned Bodin said, "Statement coats- mainly in the form of oversized patterned topcoats and trench coats- are a large trend at Pace this Fall," said Bodin. "It's definitely a great move for anyone wanting to stay warm and chic this fall."
Making the streets your runway has never been easier with these quick and cheap updates to a fall wardrobe. Scoring these looks from thrift shops and clearance outlet stores is a fun way to bring in your own polished sense of style.