The red logo that changed media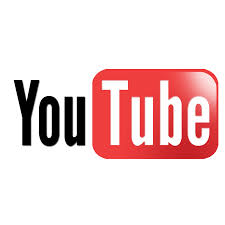 Ever since it was bought out by Google in 2006, the popular website YouTube has changed dramatically over the years. It is used as a creative outlet for so many and has even given people a platform to build a career out of. Whether it is spreading comedy, showing off makeup skills, gaming, composing music, cooking, or just documenting your day (vlogging), everyone on YouTube has a reason to be making videos.
What comes to mind in terms of the word "YouTuber?" University Freshman Julia Starr said, "The word 'Influencer!' YouTubers are so accessible with the Internet, and because their target audience is young people, they have a huge influence on pop culture and trends."
YouTubers seem to have a target audience of mainly younger generations, due to the rise in social media and digital accessibility in youth. To wit, younger audiences seem to be attracted to the idea that Youtubers are "just like us." They go to school and live at home with their families, which puts them at a much more relatable level to a lot of younger people. The concept of "vlogging" (blogging in video form) is rapidly spreading throughout the phones and cameras of millenials and even younger. Many will vlog by documenting an exciting event, or simply showing their whole day through the camera. This has inspired thousands, even middle school aged students and younger, to vlog their own day-to-day life, whether it be on YouTube, Snapchat, or an Instagram story. The idea is that through the vlog, Youtube fans can see how similar they really are to these online personalities. It is an expression that is intriguing and so many are inspired to do the exact same thing, especially if success is a possible outcome.
For the "celebrities" of YouTube, 2018 has definitely been a monumental year. Shane Dawson is a successful Vlog personality in the YouTube community. He is most known for his addicting conspiracy theory videos, food tasting videos, and the occasional random comedic collaboration. He has most recently, however, taken his channel in a different direction. Dawson has begun to create multiple-part documentary-style series focusing on certain people, mainly other YouTubers that tend to be controversial, or just plain fascinating to him. He is currently wrapping up his third series centered around Jake Paul. Dawson's main goal in doing these videos is to dive into the creators' minds and find out what their lives are like. The recurring theme so far is Dawson trying to find out why and how a YouTuber has received either a huge amount of success, or hate. This new aspect of Shane's channel seems to be very appealing to fans. Viewers are intrigued by his shooting and editing styles, and are only craving more of this relatively new theme on his channel.

Popular makeup gurus such as James Charles, Jeffree Star, NikkieTutorials, and Jaclyn Hill have changed the way the world looks at the beauty community and have gained tremendous admiration for their hard work. 19-year-old James Charles is rapidly approaching one billion subscribers and for good reason. Besides being an incredibly talented makeup artist, Charles has had more of an impact on the world than one might think. He was the very first male CoverGirl, which broke glass ceilings for the beauty community and largely, the gender stereotype. It isn't exactly "easy breezy" to be a male in the beauty and makeup community (at least it wasn't for quite a while). Charles has played a huge role in changing this, showing the world that this is his talent and form of expression, and has inspired countless others to emulate him. He has done so much to break down the construct of gender and as he is so young and appeals to younger generations, his contribution is even more special. Many young children and teenagers struggle with expression, and James Charles has inspired many to start their own beauty channel on YouTube.

University freshman, Bridget Fitzpatrick, said, "I think James Charles is honestly really smart with his marketing tactics and content. He is only 19 and already so successful, and I think his work ethic is so smart and he's really someone to look up to in that sense," said Fitzpatrick. "Of course he has had a few scandals, but once again, he is so young, and everyone makes mistakes."

Many YouTubers seem to solely intend to purely have fun and make people laugh. The person notorious for this is none other than Jenna Marbles. This 32-year-old lives with her boyfriend and three dogs, and is known for doing very random and strange yet hilarious things in her videos. Some of her recent videos include: "My Boyfriend Teaches Me Jiu Jitsu," "Camouflaging Myself Into A Chair," and "Making My Dog A Bed Out Of Soap." Marbles often says that she is aware of how stupid and pointless these videos may come across as, but she knows that they will ultimately get more love than criticism.

While the majority of these borderline famous YouTubers are flooded with love from fans and subscribers, they do experience hate as well, like all celebrities. Negative comments can be hurtful but many of the major YouTubers claim that their strategy is to simply focus on the love. Concentrating on hate comments can cause a second guess in doing something that generates fun and love. Remembering the fact that there are people out there who support and believe in the uplifting product of Youtube videos is enough to keep these people going.
Often enough, YouTubers have been able to stretch their careers in different directions. Jeffree Star has developed his own makeup line as a result of his YouTube success, and with that gained even more success, and other business experience. Jenna Marbles vlogged for a time period in addition to her regular videos. Now she has a podcast with her boyfriend, the "Jenna and Julien Podcast." Shane Dawson has written two books and even made a movie. Many online stars have turned to music, or used their YouTube popularity to gain separate recognition for their music. Pop singer Troye Sivan started on YouTube, and is now playing shows at Radio City Music Hall. The online platform gives these influencers leverage to access managers and agents within the respective business. They can turn their name into a brand by making and selling merch. These top names also receive their own meet and greet booths at popular YouTube conventions such as Vidcon. Company sponsorships are noticed by implementing ads into their videos and using mentions in the video dialogue. These tactics generate success for the Youtube star and can make more money for the business/brand in more ways than one.

The popularity and love of YouTube and its many "faces" has grown into something incredible over the years. If you are someone who wants to be seen and recognized for a certain talent, YouTube is the go-to "start small" platform, and can be used to build to build a personal brand.
University freshman, Nikki Nguyen said, "I think YouTube is a great form of communication. Your audience becomes so much bigger, and people who probably would never have heard your message will hear it," said Nguyen. "It's an easy way of appealing to a mass group of people."
It is great as an audience member to watch your favorites and feel like they are truly talking to you through the camera. Many people, younger generations particularly, can feel a real connection to something a YouTuber says or feels. What YouTubers have done for themselves and others over the years has changed so many peoples' perspectives on YouTube itself.  The red logo seems to have inspired many. Youtubers unapologetically express themselves and they have truly been able to show the Internet how valuable this is.