Bullet journal: behind the phenomenon
Organization—a word University students hear daily, and yet often do not have a full grasp on. Days on campus are often filled with the usual: meetings, classes, internships, jobs, friends, and studying. Some days, it seems that even taking time to breathe gets put on the back burner.
There are many different tactics to help students remain organized, ranging from the standard to-do list to the good old-fashioned whiteboard hanging on the wall. Keeping organized can often be dreadful, but the newest trend may make organizing your daily life fun and colorful.
Introducing, the bullet journal….
The bullet journal is a fun and trendy way to organize your life in every aspect, from school to social gatherings. In fact, Bullet Journal shares, "Bullet Journal is actually a methodology. It's best described as a mindfulness practice disguised as a productivity system. It's designed to help you organize your what while you remain aware of your why. The goal of the Bullet Journal is to help its practitioners live intentional lives, ones that are productive and meaningful."
The Bullet Journal all started with creator Ryder Carroll. Carroll, a product designer and author, was diagnosed with learning disabilities when he was a child, which made being productive and organized difficult. From this, the Bullet Journal was born, and is centered around the principle of "the art of intentional living."
All you need to start is a regular notebook or journal of your choice. You can purchase one for a decent price from places like Walmart, or even Michael's, and then, grab a pen! Any additional items you may want to include are optional but encouraged, as this is your own personal journal. Once you have your notebook and a pen, it's go-time.
How is it done?
The bullet journal will help you to track the past, organize the present, and plan for an organized/happy future all in one place. Here is a basic, brief overview of the process. The following steps are suggestions if you're not sure where to begin in the process.
Step 1: Open your notebook of choice to the first blank spread of pages. These two pages can serve as the index of the journal, label the top of these pages "Index."
Step 2: Open to the next spread of pages and title it, "future log." Divide these pages evenly into boxes depending on the months you would like to lay out, and put the month into the top of each box. You can put in as many months as you please, and use as many pages as you please. This part of your bullet journal is meant for big activities that are taking place in that month. For example, a concert you are attending or the start of a semester.
Then, number these pages and add them to your index.
Step 3: Label the next spread of pages by an individual month. For example "May" on the top of both pages. Then, on the left page make a calendar with the number of each day down the side for the specific month. Add next to the number the first letter of the day of the week. This will serve as the monthly calendar.
Then, on the right page of the spread create a task list with a bullet in front of each task listed. Write all of the things you need to complete in the duration of that month down on that side.
Number the pages, then add the month into the index.
Step 4: Up next, open to the spread which will be the day to day log. Put the date at the top of the page, then add entries which are broken up into three categories: tasks (indicated by a regular bullet), events (indicated by a circle bullet), and notes (indicated by a dash). You may put multiple days on one page.
If the task is important, place a star next to the regular bullet. When you are done with a task or event, put an "x" through it to signify that it was completed. This way to log is known as rapid logging.
Step 5: Continue this exact process above for each month.
If there were any uncompleted task from the previous month, copy them over to the next month's "monthly log." If there are tasks that are due months from now, take them, and copy them into the future log at the beginning of the bullet journal.
Step 6: Create a collections page in your nearest open blank spread. Collection pages are a great way to add specific lists like "Shopping list", "To-do for a specific class", and more. Once completed, number these pages and add them to the index. Again, this is optional and up to you depending on your style of organization.
Step 7: If you would like to add a key, with the types of bullets you will use or the colors you will use, you could add this to the beginning of the journal, right after your index page.
And now you're on your feet: This is a quick way to help aid beginners in creating their own bullet journal. For more information check out the Bullet Journal's website.
What's Next?
The best part about this process is that it is all about the person who is creating the journal. You can change things as you please, add stickers, add colors, add symbols, and even add sections that speak to you.
"The beauty of the bullet journal is that it allows the individual to express themselves," shares University sophomore Lauren Moser. "It's all about having a place to embrace yourself while keeping your life intact at the same time."
Yes, it is true. One place can truly be the outlet to express so many worries. The pure beauty of the bullet journal lies in the fact that you can be as artsy or basic as you please, while still maintaining your own personal spunk. Go create your own mini masterpiece!

About the Contributor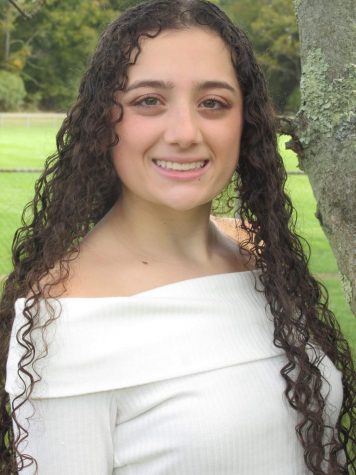 Brooke Salamone, Staff Writer
Brooke Salamone is a current senior at Pace University studying Communications with a concentration in Journalism and Digital Storytelling. Throughout...