Trans women who have transformed history
Since 1987, Women's History Month has been a time to celebrate the art, invention, activism, and existence of women everywhere. Yet at the time of its creation, an entire population of women were forced to hide in the shadows for their own safety. Despite the many contributions of trans women in the world, recognition for these accomplishments are often excluded from education. It's important to know important female leaders, but it's even more important to know the people who are being excluded from the conversation.  
Transgender—or trans—describes people whose gender identity is different from the sex assigned at birth, whereas cisgender describes those whose gender identity and sex are the same. While the visibility of transgender people is increasing in popular culture and education, the community continues to face staggering forms of discrimination and systematic inequality.
Allison Washington, in an interview with Medium, described what it was like to be a transgender woman in the 1980's, "There was certainly no such thing as 'being out' as trans in the 1980s. If you didn't pass, you were in trouble; if you did, you were stealth." 
Despite these challenges and forms of oppression, multitudes of trans women have revolutionized history–forging a new future for the LGBTQA+ community. It is important to acknowledge these amazing women during Women's History Month and throughout the year.
Louise Lawrence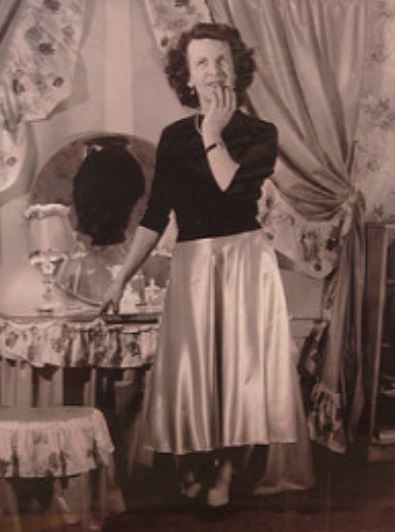 Lawrence worked as an artist and manager for an apartment building soley for women. Over the next decade, however, she decided to create one of the first and most accessible networks for trans people. This network expanded through America and Europe and created the framework for Virginia Prince's Tranvestia magazine.
Her work is still celebrated today through archives located in San Francisco that preserves the materials, such as photos and letters detailing her hard work.
Tracy Norman
In 1975, Tracy Norman was one of the first African American models to make it big in the industry, and the second Black woman to appear on the cover of Vogue. As a trans woman, Norman was making history, but she kept her identity a secret—fearful of what would happen if the industry knew she was transgender. After becoming the face of a famous hair dye brand, Clairol, Norman's coworkers outed her on a shoot and her career was terminated almost instantly.
After years of hiding her truth and years of discrimination, Norman, at 63, came back to Clairol as the face of the "Color As Real As You Are" campaign. Speaking openly about being a trans Black woman opened a platform for people of the community and affected necessary diversity and change within the beauty industry.
Marsha P. Johnson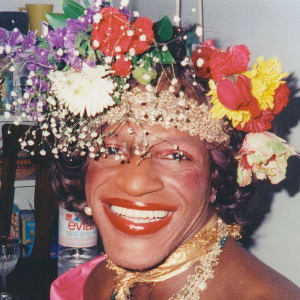 Mostly known for her involvement in the Stonewall Riots, Marsha P. Johnson was an activist, drag queen, and change maker for the trans community. She co-founded STAR, one of the first trans organizations that provided housing and support to homeless queer youth and sex workers.
Her talent for performing was also used as a tool for social change. During her appearance in The Hot Peaches' production The Heat, Marsha sang the song "Love," while wearing an ACT UP (AIDS Coalition to Unleash Power) button. The trans community often honors her memory in forms of song and drag performance.
Angela Ponce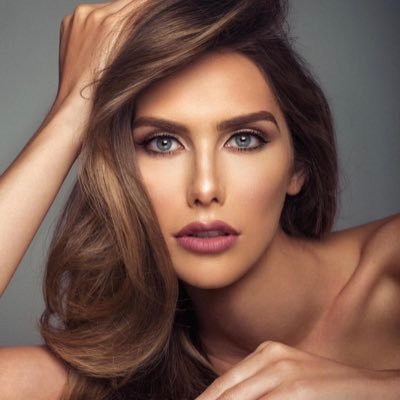 Ponce, age 27, is the first openly transgender woman to compete in the Miss Universe competition. She was also the first trans woman to win the Miss Spain title in early 2018.
Ponce uses her platform to create inclusive and inspiring content on her social media for transgender youth who may be struggling with their identity. She's especially dedicated to effect change regarding the staggering high suicide rate among transgender youth.
According to an interview with today.com, Ponce hopes that one day, the presence of a trans person in the competitions will not be newsworthy, and that education is the start of this acceptance.
Leigh Ann van der Merwe
Van der Merwe dedicates her time as an African trans feminist and founded S.H.E, a collective of trans women that work to build an African trans feminist movement through leadership development and close relationships between women's and trans' rights organizations in Africa. Van de Merwe's goal is to increase the visibility of trans women and ensure their rights are protected in areas where the trans community is highly stigmatized and face violence in their community.
Under her leadership, S.H.E developed the African Transformative Feminist Leadership Institute, which provides a space for trans women and activists to discuss the issues facing the trans community. This program hosts events, internship programs for trans feminists, and separate charters that focus on individual issues and problem solving.
Grace Dolan-Sandrino
This 17-year-old teen is fighting for trans rights! After Donald Trump was elected President in 2016, Dolan-Sandrino established herself as a young activist fighting against the administration's attempt to deplete the rights for trans people in the US. She started her efforts by organizing a walkout for her high school, a form of protest that thousands of young people participated in.
She has furthered her outreach by writing op-eds describing her experience as a trans woman activist for The Washington Post and Teen Vogue, while also serving as a co-founder of her school's Gender and Orientation Alliance.
There are many women in the trans community who have changed and are changing history as we know it. Laverne Cox, actress and trans activist, says it best, "I've never been interested in being invisible and erased." These women are a few of many examples of trans woman who represent the exact opposite of invisibility.