Filipino Restaurant Week Comes to NYC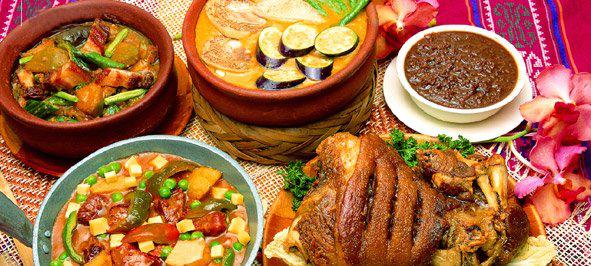 From May 13 to 26, selected restaurants on the eastern region will be celebrating Filipino Restaurant Week. The participating restaurants are located throughout Massachusetts, Pennsylvania, Virginia, Washington DC, New Jersey, and New York. While the event is not affiliated with the University, students are still able to join in on the fun at the notable and nearby New York City restaurants.
Filipino Restaurant Week was first introduced in 2015 by the Philippine Consulate General in New York. The goal was to highlight Filipino cuisine to the public. The first week spotlighted 13 Filipino restaurants. In 2018, up to 24 restaurants became participated in the event. This year, Filipino Restaurant Week is being organized throughout different restaurants in six states.
In preparation for the 2019 Filipino Restaurant Week, the Philippine Consulate General of New York shares their goal to "continue to offer foodies a unique gastronomic treat that will give them an experience of the eclectic tastes of the Filipino culinary identity and food culture." The participating restaurants will serve at least three courses, and each location is responsible for innovating their very own lunch and dinner menus. They are also expected to come up with their own special deals and promotions for pricing.
New York locations have decided to share their Filipino cuisine for the celebratory week, and over half of these restaurants are located in the city. Specific deals and menus will be available as the events near, however listed below are some definite and delicious participants.
Grill 21 is a Filipino restaurant in Gramercy on 346 E 21st Street that serves platters, barbecue specials, and desserts. The atmosphere is casual and bright, and with their wide selection of pork, chicken, beef, and seafood meals, they seem to have something that everyone can enjoy. As this is a favorite Filipino spot in the city, this is not their first time participating in Filipino Restaurant Week. This is a suitable place for anyone looking to explore Filipino dishes because of their wide variety of choices.
Maharlika is an East Village Filipino restaurant that provides catering, lunch, brunch, and dinner with the goal of introducing "Filipino food and bold flavors to a wider audience beyond the coveted Filipino kitchens of our lolas (grandmothers) and yayas (caretakers)."  Located on 111 11th Ave., the restaurant provides a very close-knit atmosphere and aims to make customers feel welcomed. For a warm and welcoming lunch or dinner, University students can experience the Filipino cuisine, especially during the month of May, which celebrates Asian Pacific American Heritage Month.
Named after the popular vegetable eaten throughout the Philippines, Purple Yam is a trendy place to hang out and enjoy all types of food. Located in Brooklyn on 1314 Cortelyou Rd., they serve traditional plates such as spring rolls, goat curry, and chicken adobo. Swing by this restaurant, and save room for the purple yam flavored ice cream.
Kabisera Kapé, Mighty Bowl, Swell Dive, The Buren, Tito Rads, and Ugly Kitchen are more of the participating locations throughout New York City. University students who engage throughout this week will learn more about Filipino dishes and may even discover some new favorite dishes. You can find more information about Filipino Restaurant Week 2019 by connecting to the Philippine Consulate General New York's website and by checking out their Facebook page.