Broadway summer closings reach their peak
The Broadway scene has reached its peak of summertime closures, with many shows taking their final bow for the 2019 season. It is not unusual for shows to close after the Tony Awards in June if they walk away with few nominations and even fewer wins. In the 2019 season, Gary, Hillary and Clinton, and King Lear closed soon after the Tonys. However, it seems like more and more shows are closing this time around—but why?
Summer closings aren't an anomaly; there were six closings in 2014, and eight in 2012. Despite this, shows will usually hang on until Labor Day weekend to cash in on ticket sales, which doesn't seem to be the case this year.
The 2018-2019 season was one of Broadway's best, with attendance up 14% and generating $1.83 billion in ticket sales, according to NPR. It was the highest attended and highest-grossing Broadway season in history. Given this success, it is expected that fewer shows should be closing than usual.
The reason? The shows simply weren't turning enough of a profit to warrant keeping them around. Although plays and musicals on the Great White Way are about celebrating and showcasing art, talent, and creativity, Broadway is first and foremost a business. According to Forbes, the sheer amount of closings is due to market correction—there are simply too many shows and not enough patrons. It's survival of the fittest, and only the strongest moneymakers like Hadestown will stay alive.
Broadway investors are looking to lose $140 million with the deluge of summer closings, and hundreds of creatives will re-enter the job market as their shows come to an end. However, this season's closings leave many openings for new and exciting creations later on. University senior and BA Acting major Sophia Carlin said, "What is exciting about all of the Broadway shows closing is that it leaves room for new works to fill their spots. Whether or not I'm angry about my favorite show closing, I can still be excited for what is coming next."
Here is a list of shows that have closed or have announced their closing dates:
King Lear (June 9)
Gary: A Sequel to Titus Andronicus (June 16)
Hillary and Clinton (June 23)
Kiss Me, Kate (June 30)
All My Sons (June 30)
My Fair Lady (July 7)
The Ferryman (July 7)
Burn This (July 14)
Frankie and Johnny in the Clair de Lune (July 28)
The Prom (August 11)
Be More Chill (August 11)
The Cher Show (August 18)
Pretty Woman: The Musical (August 18)
King Kong (August 18)
What the Constitution Means to Me (August 24)
Beautiful: The Carole King Musical (October 27)
Waitress (January 2020)
About the Contributor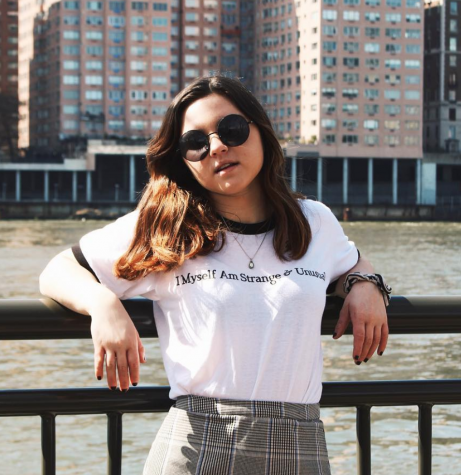 Kelsey Tice Nicholson, Editor-in-Chief
Kelsey is a graduate of Pace University, with degrees in Communications and English with a concentration in Creative Writing. She has a minor in Digital...