National Society of Leadership and Success at the University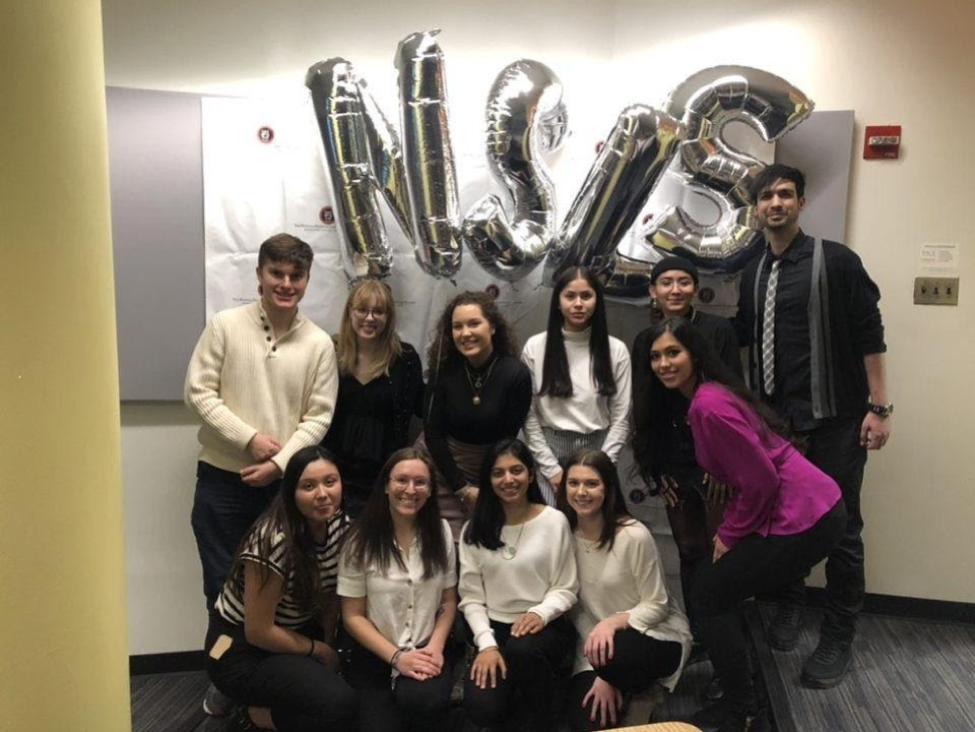 For University students who are looking to gain an indelible experience with an on-campus organization which will help to not only build their resumes but also skills as a leader, look no further than the University's chapter of The National Society of Leadership and Success. NSLS is an on-campus organization that provides students an opportunity to build their leadership skills both on and off-campus.
As a prospective member of NSLS, students are required to attend a series of events on campus, such as speaker broadcasts where attendees engage in live-streamed events with leaders that discuss many topics related to the professional field. These topics often range from identifying goals to sharing tips for transitioning into the workforce after college. For many students on campus, the benefits of these events and this organization are endless.
"The National Society of Leadership and Success has helped me become a leader and also helped me create goals for myself," said University sophomore Lexi Kovalsky University and organization vice president.
Prospective members of the honors society must be invited in by faculty and can come from any major or field of study. The exact process for candidacy starts with students accepting their nomination to become recognized as members of the NSLS. Then, students must attend Orientation, Leadership Training Day, three Speaker Broadcasts, and three Success Networking Team meetings. Upon completion of this program, students who check off all required portions will be introduced as a new member of the organization.
With this membership, students receive access to benefits including scholarships and awards, employer recruitment through an online job bank, discounts on computers, textbooks, graduate school prep courses, insurance, and much more.
Another perk for members is the society's nationwide status. In fact, the organization is the largest leadership honor society in the country with 703 chapters and a total of 1,143,458 members.
While students have a large network of all campuses across the country, the specific chapter at the University will provide a productive and informative home on campus.
"The National Society of Leadership and Success selects students based on their academic performance and leadership potential, and once enrolled in the society, they have access to a number of events and resources to cultivate their leadership skills and realize their goals," University sophomore and organization treasurer Francesca Padillas emphasizes.
Led by an E-board of 11 members, there are endless opportunities for students looking to get involved on campus here in New York City. The E-board members of our designated chapter and their on-campus advisor are as follows:
President – Lauren Moser
Vice President – Lexi Kovalsky
Secretary – Francesca Padillas
Treasurer – Adina Balic
Success Networking Team Coordinator- Hans Harburg
Publicity Chair – Lara Paikoff
Fundraising Chair – Charly Bisso
Membership Outreach Chair – Brenda Hernandez and Ritvi Shah
Social Events Chair – Dylan Barth
Induction Chair – Ty Corral
Chapter Advisor – Anthony Corsitto
With an endless list of academic accomplishments and members working through the New York Metropolitan area, this is a great resume builder for anyone on campus.
There are many upcoming events for the Spring 2020 semester. "Our chapter's vision is to create the leaders of tomorrow," said president and University junior Lauren Moser. "Some of our goals for this year include expanding our chapter and working as a society to achieve desired initiatives. Since our chapter was established in 2013 we have inducted over 1,000 members on campus and are excited to induct many more in the future."
As touched upon earlier, throughout the year NSLS holds several different leadership training events, including Leadership Training Days, Social Networking Team meetings, and Speaker Broadcasts, as well as social and community service events.
Secretary Francesca Padillas shared with The Pace Press some upcoming dates for events on campus this semester.
Past events:
Orientations were held on Feb. 24, 25, and 26.
Leadership Training Days occur Feb. 29, March 6, and March 7.
The National Society of Leadership and Success is an impressive addition to the University campus community. Whether it be through hosting community service events or teaching students valuable skills such as time management, the organization has a strong presence both on and off-campus due to the hard work and dedication of its members.
"Overall, NSLS has helped me with my time management skills as well as taking on constant responsibility," said University junior and organization treasurer Adina Balic. "Being a part of the society where I can become a leader and help my school mates do the same is incredible and such a gratifying feeling!"
For more information on The National Society of Leadership and Success, visit the organization's website www.nsls.org.