Ricky Montgomery headlines alongside University performers at PMG 2023 Spring Concert
Pace Music Group (PMG) held its second annual Spring Concert at Sounds of Brazil (S.O.B.) on April 27 where three of the University's own students were able to perform on a New York City stage where some of the music industry's most influential artists have performed like Drake, Kendrick Lamar, Kanye West and Mac Miller, among others. The lineup consisted of singers Jillian Dowd, Xavier Wise and Carmen Ridley, as well as the event's headliner, Ricky Montgomery.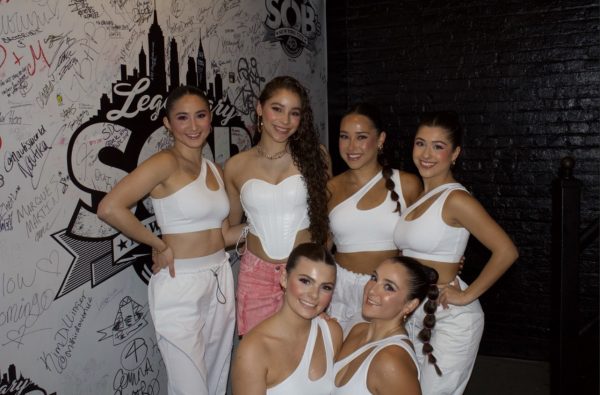 S.O.B.'s, which stands for Sounds of Brazil, has been providing the SoHo neighborhood with live music for over 40 years. Initially, S.O.B.'s was opened "with the purpose of exposing the musical wealth and heritage of the Afro-Latino Diaspora to as many people as possible." For Jillian Dowd, a senior at the University majoring in Arts and Entertainment Management, performing at a venue like this was nothing new. Dowd, whose songs are inspired by genres like pop urbano and reggaeton, exuded the very same sense of empowering confidence.
"This is what I was born to do and I'm really excited for people to see my work and my girls work. My dancers are incredible and they put their heart and soul into the choreography," Dowd said when asked if she was nervous before the event.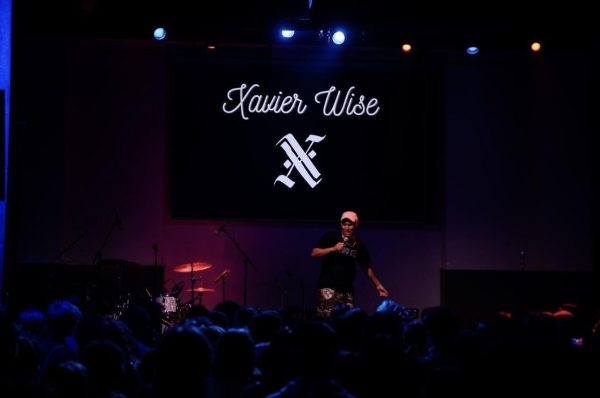 Dowd's confidence was echoed by other performers, such as Xavier Wise, a senior at the University. Wise, who sings R&B, hip-hop, house and "as many genres as [he] can touch," stated something similar when asked if he had any anxiety before the performance. "Coming from all the performances I've done throughout my life, I'm ready for today. I'm ready to get my music out there and perform my music."
While Carmen Ridley, a junior at the University, did not share similar feelings as the other performers saying that she "always [has] nerves." She also humbly mentioned that her "mom says, 'nerves mean you care.'" If Ridley was nervous during her performance, the audience certainly could not tell as they sang along to Ridley's excellent cover of Amy Winehouse's "Back to Black." 
There was a slight contrast between the student performers' eagerness to get on stage and the event headliner, Ricky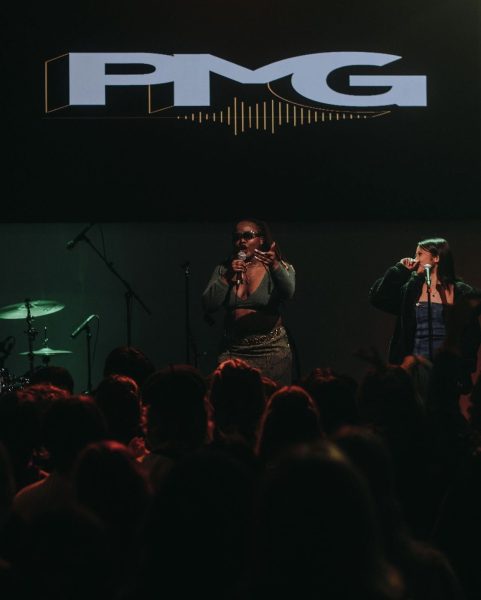 Montgomery's feelings about performing. For Montgomery, who has 6.5 million monthly listeners on Spotify, this was something new. Although he did state that he was not nervous, performing at this type of event was something the artist had never done before.
"This is my first time in a long time–maybe ever–giving a show in this format where I didn't sell tickets, and so I really have no idea if anyone will know who I am once I hit the stage," Montgomery said. "I wouldn't say I'm nervous with that feeling. It's kind of exciting to go into a situation where I feel like I have to win people over. I get, maybe, like a twisted excitement out of it. I do like working against a crowd that hates me a little bit." 
Montgomery, whose songs went viral on TikTok in 2020, quickly realized that the audience was very familiar with his work. At some points, he even grabbed a phone from the audience to take a video and also gave someone in the crowd the microphone to sing, proving he had little to win over or worry about. 
As the night wrapped up with Montgomery's last song, students pulled out their phones and slowly waved their flashlights to the slow melody of the music. While this may have been just another night for S.O.B.'s, which has seen some of music's most influential artists, this event was certainly a big success for PMG and one that will be enthusiastically remembered by the audience.