The Collective at Pace enamors University at Spring Showcase
University student organization The Collective at Pace was created in 2019 by University students Taliah Stanley, Abbie Pace, Tia Sakren and Mary Shannon Donnelly with intentions set on fostering a community for dancers to embrace their artistic expression outside of the classroom. Similar to the recitals once performed at their previous dance studios, The Collective put together a spring showcase to display their talented members and student choreographers.
The founders of this artistic dance group went through the trials of the new student organization process and were subsequently granted funding in 2020. Due to lockdowns, restrictions and stay-at-home orders accommodating the COVID-19 global pandemic, The Collective's first official year was pushed into virtual meetings and faced hindrances.
Following a return to campus, weekly dance classes brought together dancers of all backgrounds, levels and affinities, hosting guest choreographers and speakers, backup dancing opportunities and more. President Abbie Pace stated, "We had what I would say a successful year, but also it was a learning year. We were not perfect whatsoever. This current school year, my e-board and I have really taken The Collective to the next level and have recruited many now loyal members. The first semester was filled with some amazing dance classes and events. We have been taking this current semester to focus on our Spring Showcase."
This showcase was a brilliantly colorful manifestation of sheer talent and movement. With an enticingly organized structure, ambiance and anticipation filled the University's Bianco Room on May 4, with a room packed with friends, family, peers and professors awaiting on the edge of their seats. Videos opened the performances, depicting the time and energy that went into the smooth running of the showcase, along with meticulous planning from the organization's e-board to make the event an utter success.
With electricity overpowering the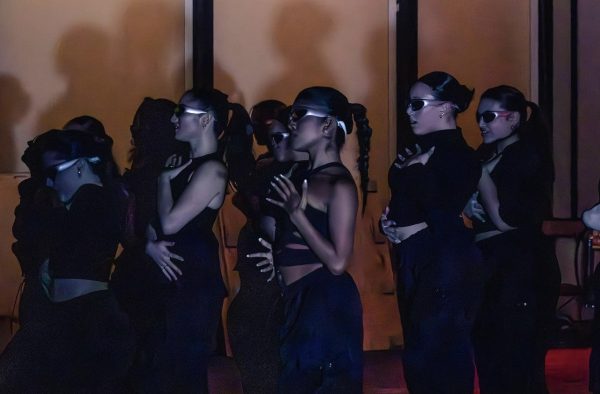 room, each dance performance was prefaced with a short description from the student choreographer, painting a conspicuous picture of their intents, creative processes and personal meanings within their snippets of artistry. At the end of each performance, the jam-packed room erupted in fantastical applause along with whoops of support and admiration. 
Pieces such as "Hit Different," the third performance choreographed by University sophomore Alana Smith, showcased upbeat, entertaining choreography that allured and excited the entire audience. The five dancers were in perfect sync, moving to the rhythm and beats of the music.
"A Palé," choreographed by University freshman Glerrys Flores Pacheco, provided a vibrant display of culture blended and incorporated into dance. This piece was incredibly fun to watch and was yet another high-energy piece that drew the whole room into its eloquence and colorful folds.
"St. James Infirmary," choreographed by University freshman Madison Palm was intensely unique, providing viewers with beautifully constructed parallelism. Dancers ebbed and flowed in synonymity with one another, contrasting from the other equally lovely dances surrounding it. 
Throughout the event, each piece provided a unique message, with dance genres varying from somber tap to upbeat hip hop. This rich blend of genre and display of talent worked to make the performances captivating and stimulating in all respects. It was splendidly clear that creative choreography and passion brought these University students together under their shared desire to disperse and empower dance in life, establishing a pure community and sense of camaraderie.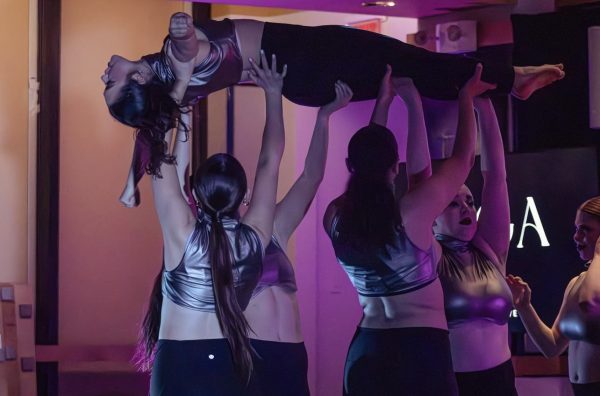 In regards to this entrancing showcase, University student and The Collective member Janae May vocalized, "I'm really proud of everyone as a whole because as dancers who are in college not for dance, it takes courage to put a show together. The amount of talent we have here is insane. I feel like a proud mom seeing everyone dance for themselves because they love it, not for a competition or audition. Since everyone has so much love and passion, it's what makes The Collective so special. It helps the community bond and form what we have here."
With similar conviction, University student, student choreographer, and The Collective Vice President Hannah Page emanated, "The preparation process for this show has taken four months, countless hours of hard work, doing whatever it takes to make these pieces the best they can be. The choreo process was very fun but challenging. I had to work with a lot of dancers I haven't worked with in the past, but I've been able to build such great connections and friendships, getting to know them as both dancers and people. It was truly an amazing process that I can't thank The Collective enough for."
With 12 student choreographers and 45 gifted dancers, The Collective's Spring Showcase encompassed not only amazing creativity through tireless dedication but also marked the debut of The Collective's first-ever showcase.