Marc Jacobs goes down the rabbit hole in collaboration with Disney
Take a peek through the looking glass to discover Marc Jacobs' whimsical new "Alice in Wonderland" inspired collection in collaboration with Disney.
On Nov. 1, American designer Marc Jacobs released Marc by Marc Jacobs' newest collection, "I Am Not Like Other Girls." The line is a joint effort with Disney and brings the fantasy of "Alice in Wonderland" to the fashion world and features some of the signature icons from the film, like the Chesire grin and the singing flowers.
The collection features mostly accessories, such as phone cases and wallets bedazzled with googly eyes, while also including t-shirts and sweatshirts following the same aesthetic. Some fun, standout pieces include the Door Knob iPhone 6 case and the Alice Bow watch. Prices range from $48 for the Garden iPhone 6 Case upwards to $348 for the Googley Eye Hoodie.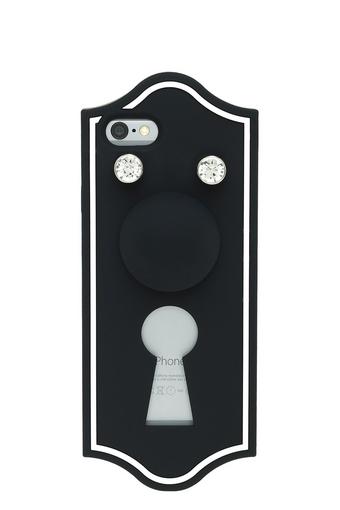 The collection, which is inspired by the 1951 animated classic, comes at an interesting time as Disney and Tim Burton are preparing for the release of "Alice Through the Looking Glass", a sequel to 2010's live action remake. Towards the end of October, Disney released several snippets of the new film before releasing the first trailer on Nov. 5. "Alice Through the Looking Glass" comes to theaters on May 27, 2016.
"I Am Not Like Other Girls" will be Marc by Marc Jacobs last collection as a single entity. The designer is phasing out the sub-brand after 14 years and incorporating it into his main high fashion line, Marc Jacobs. So Marc by Marc Jacobs fans, visit marcjacobs.com or your local department store now so you don't miss this fantastical collection.