Get Ready, Film Enthusiasts! The New York Film Festival Is Back In Town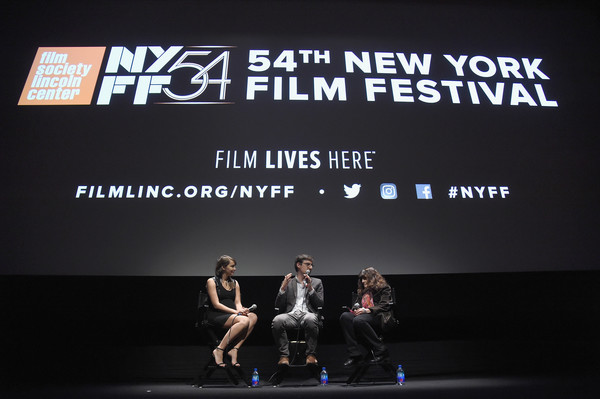 The New York Film Festival is the biggest festival in the city. It is a very exciting time that many people look forward to. This will be the 54th annual New York Film Festival, and it will run from Friday, September 30th to Sunday, October 16th. The festival's main venue is Lincoln Center's Alice Tully Hall. Other screenings will be held at Lincoln Center's Walter Reade Theater and the Elinor Bunin Munroe Film Center.
"The 13th," a "race-related incarceration" documentary by Ava Duvernay, will be the first film of the 2016 festival. This marks the first time a documentary has kicked off the festival, and it has garnered a lot of attention. The centerpiece film is Mike Mills' "20th Century Woman" starring Elle Fanning and Greta Gerwig. "The Last City of Z" by James Gray, a festival favorite, will be shown on closing night. In addition to the three festival gala premieres, there are 22 main-slate titles open to general public. Some of these titles come from major foreign directors. These films include Pedro Almodovar's "Julieta," Oliver Assayas's "Personal Shopper," and Hong Sang-soo's "Yourself and Yours." The rest of the main slates in the NYFF lineup include "Aquarius," "Certain Women," "Elle," "Graduation," "Hermia and Helena," "I, Daniel Blake," and "My Entire High School Sinking Into the Sea."
Prices for the New York Fashion week vary, depending on the night, venue, and event. There are different price sets, with discounted cost for members and students. For main slate and special events at the Alice Tully Hall, the price is $20 for members and students, and $25 for the general public. On opening night at the Alice Tully Hall, there is a $75 member/student fee and a $100 general public fee. As for the centerpiece and closing film, the member and student price at Alice Tully Hall is $50, and the general public price is $75. The opening, centerpiece, and closing screenings are priced between $15 and $25 at other venues. All other programs that film festival has to offer range between $10-$25.
In addition to these main slate screenings, there are other special events to check out. On October first, there was a Q&A with Iggy Pop and Jim Jarmusch about Jarmusch's film "Gimme Danger" that was shown on October first and second. There was also a Q&A session on October fifth with Terrence Davies, Cynthia Nixon, and Producer Sol Papadopoulos to discuss the film "Quiet Passion." "Hamilton's America" will have 4 show times throughout film fest, but the first two shows, on October first and second, had special guest appearances at the screenings. A special U.S. premiere presentation will take place on October 13 for the film "Jackie," the first English film by Pablo Larrain, starring Natalie Portman.
The world premiere of Best Worst Thing That Could Ever Happen took place on October ninth. Stephen Sondheim, Lonny Price, and other special guests were in attendance. The world premiere presentation of Ang Lee's "Billie Lynn's Long Halftime Walk," presented in 3D, will happen on October 14.
Adam Driver and Kristen Stewart also made appearances at "An Evening With…" presentations on October second and fifth. The "An Evening with…" series consist of a dinner and conversation with the lead of the movie along with Kent Jones, the NYFF director. The festival will also host HBO Directors Dialogue each night. The best part is that they are free on a first come first serve basis.
The New York Film Festival is a big, crowded, lively event. It is one of the best things about the fall season. There are a lot of films to watch, great events to attend, and plenty of celebrities to see. The film festival is definitely the place to be this fall.