"Star Wars" star Carrie Fisher passes away at 60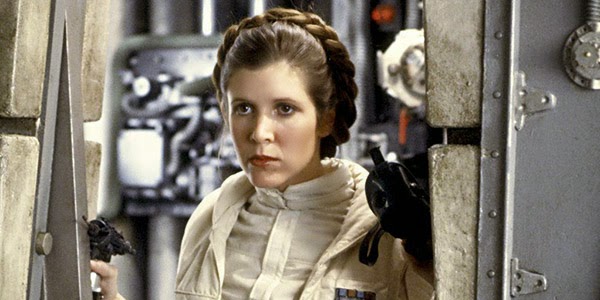 Legendary "Star Wars" actress Carrie Fisher passed away Tuesday morning after suffering a heart attack at age 60. Spokesman for the family, Simon Halls, released a statement on behalf of Fisher's daughter Billie Lourd: "It is with a very deep sadness that Billie Lourd confirms that her beloved mother Carrie Fisher passed away at 8:55 this morning." Lourd then said, "She was loved by the world and she will be missed profoundly. Our entire family thanks you for your thoughts and prayers." Fisher had suffered a massive heart attack during a flight on Dec. 23 while traveling from London to Los Angeles to promote her new memoir "The Princess Diarist" and had been hospitalized since.
Fisher was the daughter of Hollywood stars Eddie Fisher, pop singer, and legendary actress Debbie Reynolds, known for "Singin' in the Rain." Fisher was primarily known throughout the world as the galaxy's strong and empowered Princess Leia, who debuted in the "Star Wars" franchise in 1977. She also starred in 1980's 'The Blues Brothers," "The Man with One Red Shoe," Woody Allen's "Hannah and Her Sisters" and, later, "When Harry Met Sally." As well as her film roles, Fisher was a talented writer, contributing to films such as "The Wedding Singer," "Hook," and "Sister Act." She also published acclaimed memoirs, such as "Wishful Drinking," and bestselling books like "Postcards from the Edge," which was adapted to screen with Meryl Streep. Talented as well as iconic, Fisher said of her "Star Wars" fame, "I knew that something enormous was likely going to impact my life from this film and that there was absolutely no way of understanding what that was or was likely to be." Fisher was a vocal advocate for mental health awareness and addiction treatment, and spoke openly about her struggles with addiction, alcoholism, and bipolar disorder.
Fellow "Star Wars" costars have expressed their thoughts on Twitter. Billy Dee Williams (Lando Calrissian in the "Star Wars" franchise) said, "I'm deeply saddened at the news of Carrie's passing. She was a dear friend, whom I greatly respected and admired. The force is dark today!" with Mark Hamill (Luke Skywalker) simply saying, "no words #Devastated." Fans alike have also expressed condolences and sadness. Carrie Fisher recently reprised her iconic role in last year's "The Force Awakens." She will also be appearing in upcoming "Episode VIII," which is set for release on Dec. 17, 2017.
Her death is the latest loss of a relatively young, healthy, and iconic star in Hollywood, which has seen a number of icons pass away in 2016. Fisher is survived by her daughter, her mother, her brother Todd Fisher, her half-sisters Joely Fisher and Tricia Leigh Fisher, and her bulldog Gary.