Fallen Stars of 2016
The past year has seen the deaths of icons, innovators, and influencers in every area of our culture. From the worlds of politics to music to sports, The Pace Press shares the losses that affected them the most. 
Alan Rickman (1946-2016)
Alan Rickman, age 69, died Jan. 14 due to cancer. He had been cast in many roles and was one of the greatest actors of our time. Rickman was truly versatile in his performances, some of his most well-known including Hans Gruber in "Die Hard," Harry in "Love Actually," and, of course, Severus Snape in the "Harry Potter" series.
Rickman's role as Snape in "Harry Potter" was ground-breaking. His performance of "bad-guy-gone-good" had all Potter fans on the edge of their seats during each of the seven movies. At the end of the last movie, Harry Potter and the rest of Hogwarts honors Snape as a hero following his death. Even though Rickman passed much later than Snape, it's like it had happened all over again. Harry Potter fans like myself were the largest population of mourners.
Rickman once said, "I do not take my work seriously and the way to do that is not to take yourself too seriously." Because Rickman lived this way and did not take himself too seriously, he was able to show his talent and prove that he was able to play the villain, romantic, doctor, and even father. He has and always will be missed dearly.
-Amoreena Crispino
Muhammad Ali (1942-2016)
Boxing legend Muhammad Ali lost his battle with Parkinson's disease on June 3. Considered by many to be the best boxer of all time, he made a bigger name for himself through his civil rights activism.
Ali made headlines when he refused to fight for the US army during the Vietnam War by declaring himself a conscientious objector, which led to him receiving a draft evasion charge. He was found guilty after only 21 minutes of deliberation among the jury, which prompted Ali to take the case to the Supreme Court where it was overturned in a unanimous 8-0 decision.
In between the two verdicts Ali gave speeches and did Q&As on the case. In one of his speeches, he was quoted as saying, "My enemy is the white people, not Viet Cong or Chinese or Japanese. You my opposer when I want freedom. You my opposer when I want justice. You my opposer when I want equality. You won't even stand up for me in America for my religious beliefs — and you want me to go somewhere and fight, but you won't even stand up for me here at home."
In that moment, Muhammad Ali stood up for the rights of black people across the country. He fought for equality which elevated him past the label of best boxer of all time, even though his moves in the ring spoke for themselves.
-Dexter John Scott Jr.
Harper Lee (1926-2016)
Harper Lee passed away on Feb. 19. She was 89 years old. Lee was a Pulitzer Prize winning author, and is most well known for her books "To Kill A Mockingbird" and "Go Set A Watchman." "To Kill A Mockingbird" took place in rural Alabama in the 1930s, post-Great Depression where the world was suffering in poverty. The novel tackles the issue of racial injustice, with the center issue being a black man falsely accused of raping a white woman. Interestingly enough, the characters surrounding the case and the events that occur around the trial are all loosely based on Lee's own childhood. In fact, Maycomb County, where "To Kill A Mockingbird" is set, is based on Lee's hometown in Monroeville, Alabama.
Just last year, publishing company HarperCollins released the manuscript "Go Set A Watchman." Lee wrote this manuscript before "Mockingbird," but never published it. This came as a surprise to many. Lee did not expect the success that came with her first novel and did not react well to fame. In fact, she publicly stated she would not publish a second novel. The reasons surrounding the release of "Watchman" still remain unknown. Yet, within one week of "Watchman" being in stores, over 1 million copies were sold making it the fastest-selling book in company history.
Lee remains one of the most admired novelists in history. "To Kill A Mockingbird" has defined racial injustice and remains a staple in the American classroom because of its historic relevance.
-Jessica Kovac
Vera Rubin (1928-2016)
What struck me most about Vera Rubin's death on Christmas Day is that I had never heard of her. Dr. Rubin discovered the first evidence of dark matter in the 1970s—a discovery that has come to be the foundation of our study of the universe. Among her colleagues, her work was easily considered Nobel Prize-worthy, but she never did win the award, which many attribute to gender bias among the prize committee and the scientific community at large. She faced similar obstacles throughout her career: when she applied to graduate school at Princeton University in the 1940s, she was blatantly told that Princeton did not accept women, and her ideas challenging accepted astrophysical theories were routinely overlooked by her male colleagues.
Even so, she did not let the restrictions of a male-dominated world keep her down. Throughout her career, she published over 100 scientific papers, served on the editorial boards of academic journals, and received the National Medal of Science in 1993. She also raised four children while earning her doctorate degree from Georgetown University and worked largely from home while her kids were in school. When she became the first woman to work at Caltech's Palomar Observatory, she found that there was no women's bathroom, so she made one by taping a paper cut-out of a skirt to the sign on the men's bathroom.
And yet I had never heard of her. Whether it is because she is a woman or because we generally live in a science-averse society is hard to pin down, though I'd be willing to bet it's the former. Scientific women like Dr. Rubin face the dual obstacles of being denied positions in STEM in the first place, and then when they do prove their worth, it is largely in invisible roles. When John Glenn died earlier this month, I sang his praises and mourned the symbolic end of the space program (sentiments that I stand by), but I would be remiss to honor him and not the woman who has so strongly shaped our understanding of the universe. She may never get a ticker tape parade or have a movie made about her, and I am sure that most people will never know the name Vera Rubin, but I'm glad that her legacy lives on in the stars.
-Sarah Hartzell
David Bowie (1947-2016)
David Bowie was seemingly not of this Earth. He had the aurora of a creature from a far away planet, gracing those with his presence and art. That being music. David Bowie not only presented himself in a most unique way, unprecedented to artists of his time, but he solidified an entire genre of rock and roll dubbed "glam rock" in such a way that is still being felt to this very day in modern artists. David Bowie's music, while undeniably rock and roll, mixed genres of pop, funk, electronic and even experimental music, keeping with Bowie's nature of constant progression and ever-changing eras. The most notable and classic era of David Bowie is his Space Oddity and Ziggy Stardust days in the late '60s and early '70s. Here Bowie introduced himself as an artist of many faces and distinctions. His legendary status bled through to the '80s where Bowie not only proved himself as a pop artist with such hits as "Let's Dance," but as an actor with roles in the classic "Labyrinth" and "The Last Temptation of Christ."
David Bowie continued to work up until the very week he passed away in January of 2016. His final opus "Blackstar" was released two days before his death and was praised by critics and fans alike as being one of Bowie's most accomplished work. His influence and legacy in music will forever be felt.
-Justin Knoepfel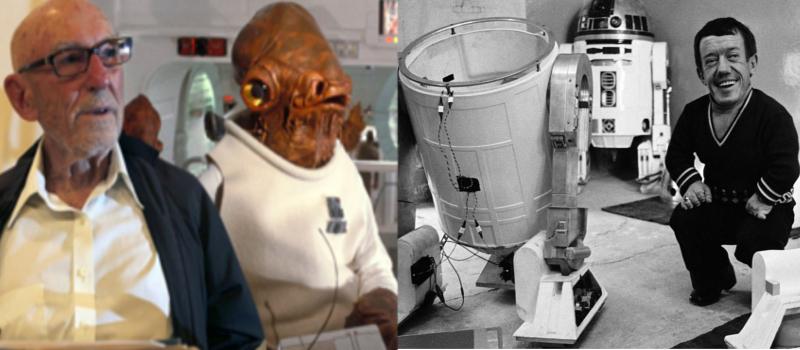 Erik Bauersfeld (1922-2016) and Kenny Baker (1934-2016)
Bauersfeld and Baker are behind two of the most iconic characters in the "Star Wars" universe, but it is likely that most people never knew their names or saw their faces. Voice actor Erik Bauersfeld died earlier this year on April 3. He was 93 years old. Bauersfeld's most notable role was providing the voices for Admiral Ackbar and Bib Fortuna in the "Star Wars" saga. He voiced Ackbar and Fortuna in "Star Wars: Return of the Jedi" and came back to voice Ackbar for "Star Wars: The Force Awakens."
Erik Bauersfeld's delivery of Ackbar's famous "It's a trap!" catchphrase cemented him in the memories of most "Star Wars" fans and made the Admiral have a long-lasting presence despite his small on-screen time, making Bauersfield part of the "Star Wars" family for life.
English actor Kenny Baker died on Aug. 16, 2016. He was 81 years old. Baker warmed our hearts as the spunky droid R2-D2. Baker's R2-D2 provided much of the comic relief when coupled with the always anxious C-3PO. Due to his character speaking only in robotic sounds, Baker did most of his acting through movement. The filmmakers built a model that he could puppeteer in order to best express the feelings of R2-D2.
Baker's puppeteering provided us with a strong, funny, and essential "Star Wars" character that became one of the faces of the franchise. Baker was necessary to the creation of R2-D2 and will be missed. It feels bittersweet to say but he and Bauersfeld are now one with the force.
-Dexter John Scott Jr.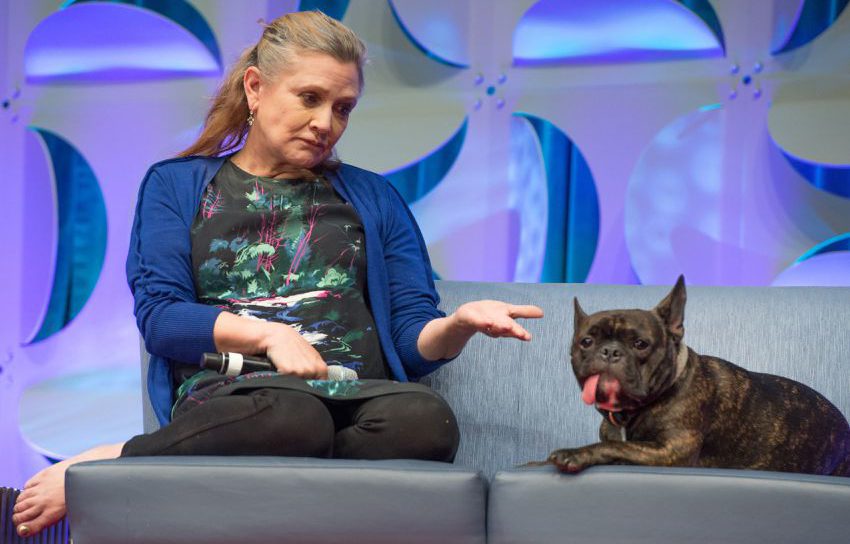 Carrie Fisher (1956-2016)
One of the more recent celebrity passings is the loss of the beloved actress Carrie Fisher, who died on Dec. 27 after she stopped breathing on her flight from London. Fisher was born on Oct. 21, 1956, and died at the too-young age of 60. Fisher was most famous for her portrayal of Princess Leia Organa in the "Star Wars" movies. Fisher also was a huge advocate for mental health, having suffered from drug addiction and bipolar disorder. She wrote an autobiographical one-woman play and a book adaptation entitled "Wishful Drinking" that discusses her journey with mental health. Fisher represented strong women, working through many difficulties in her life with grace and humor. Her own feisty personality and the spunk of her "Star Wars" character Leia is admired by many and lives on in our memories. She is survived by her daughter, Billie Lourd and service dog Gary. In "Wishful Drinking," Fisher wrote that for her future obituary: "I want it reported that I drowned in moonlight, strangled by my own bra."
-Kelsey Nicholson
Gene Wilder (1933-2016)
As children, we watched with excitement as the world of Willy Wonka opened its doors for Charlie Bucket and us. This magical place full of sweets was made possible by Gene Wilder's phenomenal acting as Wonka himself. Since then, I've watched many of the movies Jerome Silberman—professionally known as Gene Wilder—has been a part of, from "Blazing Saddles" to "Funny About Love." Although many of the movies were made before I was old enough to understand them, it was the wonderful acting of Wilder that made me seek them out. His unique personality and crazy curly hair have been a part of my life since childhood and losing him in August of this year was heartbreaking. The moment I set eyes on his kooky characters, I knew that the movies I watched would be enjoyable. Although he'd been away from acting since 2003, watching repeats of old films was always enjoyable. And his retirement led to some wonderful books, which I fell in love with as much as I'd fallen for his acting. His death was a huge loss for many and he will always be remembered in a world of pure imagination.
"I've had a very good life and a very good career. I have no regrets." –Gene Wilder
-Maximiliano Onofre
Phife Dawg (1970-2016)
Malik "Phife Dawg" Taylor died on March 22 due to diabetes-related complications. He was 45 years old. As one of the founding members of the classic rap group A Tribe Called Quest, Taylor helped cultivated a jazz rap music style with group mates Q-Tip, Ali Shaheed Muhammad, and Jarobi White that is proving to still be relevant today. Rappers like Kendrick Lamar and J. Cole consistently model their sound around the jazz rap that Phife and ATCQ made famous.
Phife would often challenge the machismo of rap by having what many described as "a self-deprecating swagger"—very different from most rappers of the '90s, who were known to be very braggadocious in their style and personality.
His death came the same year that Tribe dropped their newest album, "We got it from Here…Thank You 4 Your Service," which Q-Tip and Ali Shaheed dedicated to Phife. It proved to be one of their best albums yet, solidifying Tribe's and Phife's place as hip-hop legends.
-Dexter John Scott Jr.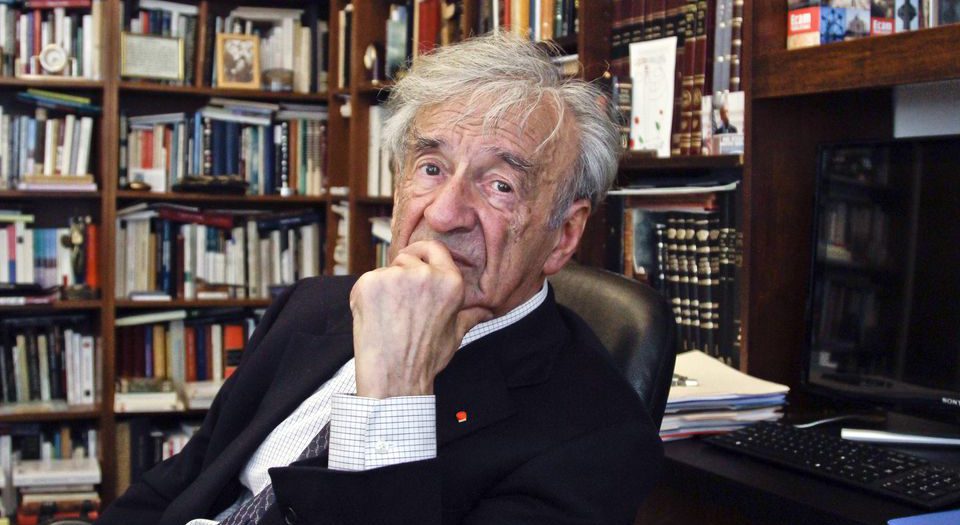 Elie Wiesel (1928-2016)
"For in the end, it is all about memory, its sources and its magnitude, and, of course, its consequences." – Elie Wiesel, "Night"
I was in eighth grade the first time I read "Night." Its sheer emotional depth, graphic imagery, and integrated subject matters changed my world in a way that no other piece of media has ever done. I realized that the lines between right and wrong, God and judgment, and family and independence were much more blurred than my 14-year-old mine knew of, and that some things just cannot be conceptualized or explained. It also expressed that fact that differences are what makes us unique, and should not be the basis of judgment or hate.
Through action, Wiesel also showed the value and importance of community action. He took action for widespread Jewish causes, including the creation of the Holocaust Memorial Museum in Washington D.C., and campaigned widely against global genocidal activity and oppression. He found solace in teaching, lecturing, writing and educating the masses.
-Chase Ballas
Anton Yelchin (1989-2016)
When I found out about Anton Yelchin's death, I almost couldn't believe that it happened. It was a terrible freak accident that took the life of someone so young.
Yelchin's claim to fame was playing Ensign Pavel Chekov in the new "Star Trek" films. The films quickly became one of the big things that bonded me to my best friend Jackie, so we especially felt Yelchin's death when he passed.
The day we heard the news, she came to my house and we spent the day in bed with all the new "Star Trek" movies and copious amounts of chocolate. When "Star Trek Beyond," the most recent installment of the franchise, was released, we couldn't keep ourselves from shedding a few tears when the credits rolled and the film was dedicated, "For Anton."
One of the reasons why Yelchin's death hit us–and so many others—so hard was because his character on "Star Trek" represented hope for the future. To think that such a kind person and a talented and dynamic actor didn't have a future left to hope for is heartbreaking. At least we can all be comforted by the fact that he's joined fellow "Trek" alums Leonard Nimoy, DeForrest Kelley, and Gene Roddenberry in the stars.
-Katrina Alonso
Prince (1958-2016)
Prince Rodgers Nelson, known famously as Prince, died on April 21. Born in 1958, he was famous for challenging the status quo by subverting traditional roles of masculinity in his lyrics and through his sense of style, donning both masculine and feminine attire in the public eye. His music made several references to sex and sexuality among other topics deemed controversial to the public, but nonetheless he paved the way for other artists of the genre. Prince rose to fame in the late 1970s and early 1980s with notable hits such as "I Wanna Be Your Lover" and "Purple Rain." Prince will be remembered among many for his lively, soulful, upbeat tunes that continue to inspire artists and touch the lives of those who have been fans of his music from the beginning of his career to the abrupt, unexpected end.
-Asia Letlow