World Emoji Day is the holiday you never knew you needed
A dinosaur, a lumberjack, and a zombie walk into a phone…
It may sound like a joke, but Apple's reveal of their newest emojis coming out this fall with iOS 11 are exactly those; some of the most requested emojis by iPhone users from around the world have been a woman wearing a headscarf, a bearded man, a woman breastfeeding, a dinosaur, and surprisingly, a vomiting smiley face.
July 17 has fittingly become World Emoji Day. The day was established and promoted by Jeremy Burge, the creator of Emojipedia, a global online source for emoji definitions, news, and changes. The celebration has been acknowledged by celebrities and organizations such as Kimoji creator Kim Kardashian, the NFL, and Apple CEO Tim Cook. To celebrate the fourth annual holiday, Apple released a sneak peek of emojis to come, and the third-party World Emoji Day website launched, featuring a song entitled "World Emoji Day Anthem." The song promotes the worldly qualities of emojis, lists some of the more random emojis (two women wearing bunny ears) and gives actor David Hasselhoff, who celebrates his birthday on the same day, a shout-out, deeming him "emoji royalty." The singer, Youtuber Jonathan Mann, is seen dancing around the screen, barefoot, partying with various animated emojis.
Along with the release of the news hoard of emojis this fall, "The Emoji Movie," is set to hit theaters on July 28. The film chronicles the adventures of Gene, an emoji with more than one emotion, and his sentient emoji friends as they navigate the world of Textopolis with a mission to change the phone's coding and fix Gene's handicap. The film stars James Corden, Maya Rudolph, Christina Aguilera, and Jake T. Austin and will be preceded by a short film based on the animated "Hotel Transylvania" franchise, which stars Adam Sandler and Selena Gomez.
There is no denying the impact emojis have on everyday phone use. According to Emojipedia, five billion emojis are sent daily on Facebook Messenger, and half of all Instagram comments contain emojis.
Go ahead, start planning your World Emoji Day festivities for 2018. We won't judge.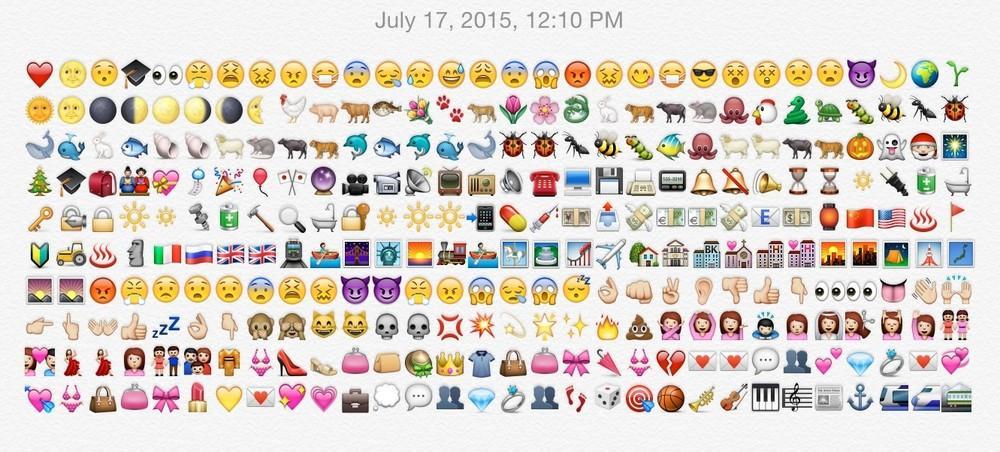 Photo courtesy of Vice