Selena Gomez's mental health and how the University can seek help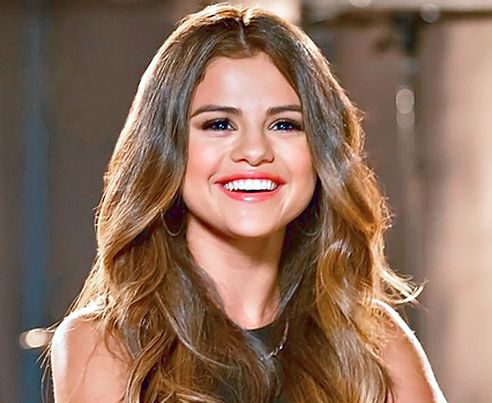 October 10 marked the national World Mental Health Day. This day exists to bring more attention to mental health while many people speak out about their own mental state and that of others. It is a day to recognize the concerns of mental illness and the priority in positive mental well-being. Through this day, it is important to ensure that mental illness and wellness are especially considered and advocated for.
Many celebrities use their platforms and large fan bases to raise awareness for personal wellness. Selena Gomez, who has been open about her struggle with depression since her kidney transplant one year ago, was hospitalized for an unknown emotional and mental issue around the time of World Mental Health Day.
A few weeks prior to her hospitalization, Gomez posted on her Instagram to all 144 million followers announcing that she was taking a break from social media. The singer/actress captioned a photo of herself smiling which read, "negative comments can hurt anyone's feelings."
This is not the first time that Gomez has taken a hiatus from social media, despite being the most followed account on Instagram. Gomez took a social media break in 2016 due to her battle with Lupus.
Selena Gomez has always been a proponent in starting the conversation about mental health. She is the executive producer of "13 Reasons Why," a Netflix original series that deals with heavy mental and emotional issues such as suicide and depression. Gomez is very involved with the production of the show, sitting in on filming and communicating with the cast on and off set.
When Gomez took leadership with the television series she shared a personal side of herself with the public. To the world she stated, "I never thought I'd live past 21," which gives fans a look into the turmoil Gomez faced in her younger years. She got matching tattoos with some of the cast of "13 Reasons Why" that represent the Semicolon Project. Gomez's tattoo is of a semicolon on her wrist to symbolize the thought of ending her life but instead continuing it. A semicolon infers a sentence could have ended, but instead continued, which has become a movement for those who have thought of ending their life but made the decision to persevere.
Selena Gomez's hospitalization came as a shock to most considering the positive climate of her music career and her transparency about her mental health issues. There are private layers to Gomez's life that fans are unaware of and will likely never fully understand. It is currently unknown how long the music icon will be in treatment or what kind of therapy she is undergoing.
Public celebrity mental health issues are common in modern culture, which raises awareness for the severity of personal well-being. Selena Gomez's internal struggle represents the affects that mental illness can have on members of society. Anyone can be affected by affliction to the mental state, as Gomez so accurately symbolizes.
University students can participate in the conversation on mental health by visiting the Counseling Center. The center is a valuable resource for individualized or group counseling for University students.
Counselor Dr. Rhea Benjamin spoke to the Pace Press about the services the Center offers. "We are a service that provides students with assistance to help with retention and graduation so that they can better manage their lives academically and their mental health as well."
Any student who seems to be struggling or is in need of a friendly talk can utilize the Center and speak to confidential sources, such as psychiatrists and therapists. The Counseling Center is open Monday through Friday, with walk-in hours everyday from 1:30-2:30 pm. All are welcome at 156 William Street.