Top five places to visit before the Mayan Apocalypse
As 2012 draws to a close, the possibility of a Mayan Apocalypse looms ever closer, threatening to indiscriminately destroy all that we love. From the Halal street vendors across from Zuccotti Park to the finest Brooks Brothers store in the city, everything will be gone come Dec. 21. In light of the upcoming End Times, The Pace Press has compiled a list of the top five theaters, bakeries and bars to experience, or to whole up in while awaiting Jake Gyllenhaal and/or Ryan Gosling's timely arrival to save us all.
Bowery Ballroom. 6 Delancey Street – In the middle of SOHO, surrounded by stores for rich hipsters, rests the Bowery Ballroom. One of the many venues sponsored by The Bowery Presents, it is a near flawless mix of them all. Smaller and more quaint than Terminal 5 but only slightly less hip than the Music Hall of Williamsburg, Bowery Ballroom offers up everything a music aficionado could want.
A posh lounge on the bottom level comes complete with a full bar (where cute bartenders are always on tap). For the size of the venue, the stage, located on the main level, is a fantastic size. The third floor is a balcony where all the drunken older folk go to talk about how silly the kids in the mosh pits below are.
Indie rock and rap both have their place at the Bowery with the somewhat random array of artists booked to perform almost daily. On any given week, Solange could be performing on a Monday, to be followed up by Mumford and Sons and Dan Black on a Tuesday.
– Olivia Beteta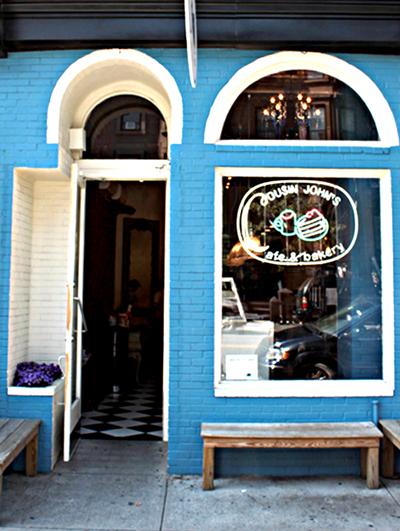 Cousin John's Cafe & Bakery. 70 7th Avenue, BK – When someone says, "Hey let's go to brunch in Park Slope," the natural response is to silently sob because, really, no one can afford brunch in Park Slope. Cousin John's Bakery, however, is there to soothe aching wallets and fill hungry bellies. Cousin John's is not only affordable, but also downright cheap. It's a family-owned institution that is a favorite to those in the community. It offers all the brunch favorites including berry filled crepes, challah French toast and Egg's Benedict, all served with a side of potatoes and a croissant so big it could make anyone's heart burst.
In addition to offering brunch, there are an assortment of pastries and barista beverages to soothe the coffee connoisseur. Everything in the bakery/cafe is homemade fresh daily and it comes through in the taste. As opposed to bakery chains like Financier and Panera, Cousin John's offers warm environment without sacrificing quality.
– Olivia Beteta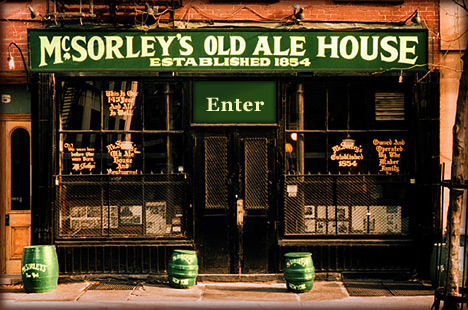 McSorley's Old Ale House. 15 E 7th Street – For those who may require a certain level of intoxication to face the End, there may be no better place than New York's oldest Ale House. If the impending apocalypse is distracting, the simple menu here—Only beer, light of dark—should make things easier. Facing the apocalypse can build up an appetite, so grab some cheese and crackers, and maybe onions if you're feeling decadent at the end of the world.
– Nazary Nebeluk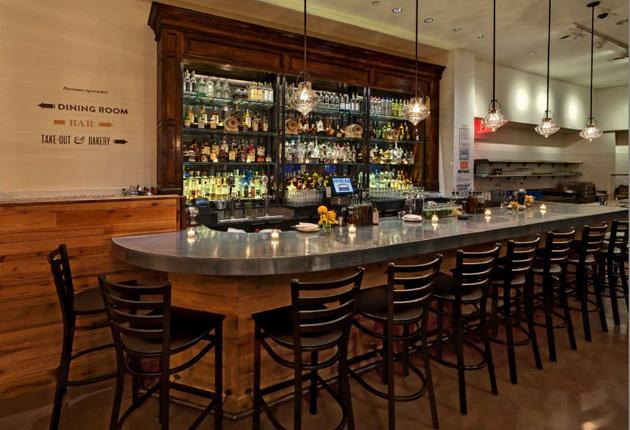 Veselka. 9 E 1st Street – One sign that the apocalypse may be neigh would be the doors at this East Village staple closing. If the end of time is upon us, take comfort with some traditional Ukrainian comfort food. The borscht is the best this side of grandma's kitchen in the old country, and the locally sourced kielbasa and veal goulash are world famous.
– Nazary Nebeluk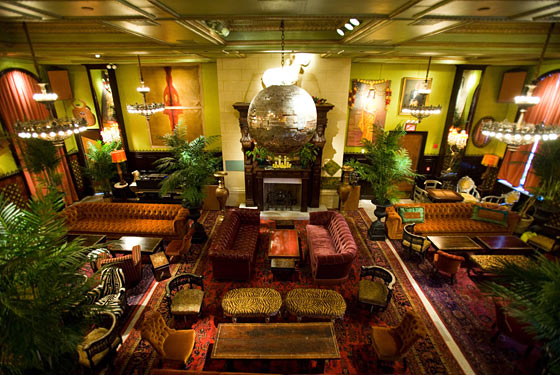 The Jane Ballroom. 113 Jane Street – This West Village hot spot is lavish and decadent without the pretentiousness that sometimes comes along with it. Sit and talk with friends by the large fireplace that feels like someone's fancy living room versus a hotel bar. Here, the DJ plays old-school hip-hop and dance tracks for those dancing under the crystal chandelier in the middle of the floor. Once past the woman outside with the clip board, the prize is a night among Soho princesses, Lower East Side hipsters, and finance types who make this their go-to spot. When your feet start hurting, head upstairs and take a seat on the many leather coaches and people-watch.
– Fotini Sachpatzidis