President Obama struggles to gain support for Affordable Care Act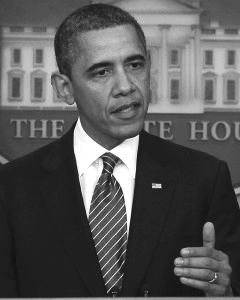 The Obama administration released new regulations on Feb. 1 clarifying which religious groups and organizations can opt out of providing birth control to employees under the Affordable Care Act.
The new rules should only affect insurers and third party administrators, not consumers who should still have unregulated access to their contraception of choice. In the proposal issued last year, religious houses were exempted from covering contraception.
Other religiously-affiliated non-profits, however, were given a one year buffer from having to provide contraceptive coverage while The Department of Health and Human Services determined how to address the issue of making sure that women receive contraceptive coverage and at the same time respect the religious beliefs of employers. In response, last year, more than 40 lawsuits were filed by employers who did not want to grant female employees access to reproductive healthcare. In many cases, they received temporary ruling that allowed them to ban their employees from receiving copay-free contraception.
These new guidelines are likely meant to satisfy religious employers and hinder them from trying to block the law.
Now, employees will be automatically enrolled in a separate individual health insurance policy without cost sharing or additional premiums.
Sharon G. Levin, Director for Federal Reproductive Health Policies at the National Women's Law Center, told the press that the plan should work like vision care works now, a separate plan with a separate card meaning that it will not be an foreign concept to most.
"The goal of the proposed rule is to make sure that women have seamless access to the affordable and comprehensive contraceptive coverage guaranteed by the ACA," she said.
Many advocates are voicing their opinion regarding the new rules. Freshman Rosanna Perez, freshman, said, "The Obama Administration is trying to make peace, I support the covering the costs of contraceptives but I do not believe there should be religious exemptions, however you can't make everyone happy."
Some students are hesitant including sophomore Jonathan Mendez, saying, "… We'll just have to see the effect this all has on the economy and society." Both CRR and NWLC said they would be reviewing the proposed rule and monitoring its implementation to make sure that it did not negatively affect American women.
Most recently, Catholic bishops have rejected the Obama administration's latest proposition regarding mandatory contraceptive coverage.
After reviewing the administration's proposal that was revealed last week, the U.S. Conference of Catholic Bishops was quick to say that it stands by its earlier statements of concern.
"Because the stakes are so high, we will not cease from our effort to assure that healthcare for all does not mean freedom for few," said New York Cardinal Timothy Dolan, president of the bishops' conference.
Under the proposed federal health care revamp, the administration is pushing to require most employers to provide access to free contraceptive coverage. However, the rule does exempt houses of worship and creates an exception for religious-affiliated employers like schools and hospitals, where employees have the option to obtain contraceptive coverage through a separate policy.
Junior Lorena Battaglia supports the government's plan, saying, "If it's a healthcare issue I think it's more of a governmental concern than a religious concern. I can understand where religious organizations are coming from though. If you're a church member you don't want to encourage behavior that you don't support. However, I think it should be a personal choice. There are so many contradictions, so I can see how it can be seen as government trying to regulate people's lives. I think the government is ultimately trying to help."
The U.S. Conference of Catholic Bishops, however, is asking for a bigger barrier between religious charities and any third party arranging contraceptive coverage. Bishops are also demanding a clearer statement that religious hospitals and other nonprofits are spiritual ministries.
The HSS has not yet given reaction to the bishops' criticism of the Affordable Care Act, pointing only to an earlier pledge that the government wants to find a solution that would provide the coverage and safety to women while also respecting religious concerns.
Junior James Dirck weighed in on the debate, saying, "I think what the president decides is what the general decision for our country should be. We have individual rights, and the government is trying to work with religious groups on that, but it's only right that a woman should be able to choose for herself to have the coverage that she needs."
The revised mandate is subject to a 60-day public comment period. The overall mandate is to take effect for religious nonprofits in August of this year. The Catholic Health Association, the hospital trade group whose support was critical for passage of Obama's health care legislation, had also sought a broader religious exemption. The association has not yet commented on the new proposal, but said it will do so on February 7 after seeking input from members.