Your definitive guide to major events and festivals affected by COVID-19
While there are far more pressing issues to consider when talking about the consequences of COVID-19, event attendees and festival-goers are saddened to see that a number of celebrations are being either canceled or postponed. Here is the definitive guide to major events and festivals that are adapting to the effects of COVID-19.
Governor's Ball Music Festival
Much to the NYC festival population's dismay, Governor's Ball had to cancel their 2020 lineup as a result of the ongoing pandemic. "Due to current government mandates and the evolving situation in NYC, it is neither safe nor prudent to move forward with our June dates," the Gov Ball team said on their website, "the well-being of our fans, artists, staff, vendors, partners, and the surrounding NYC community is always our #1 priority." The organizers also shared that while they attempted to find a postponement date that worked for all parties involved, it was to no avail. Considering that the lineup contained artists as huge as Tame Impala, Flume and Missy Elliot as headliners, this comes as no surprise. As of right now, the next Gov Ball is set to take place in June 2021. "These are crazy and unprecedented times, but New Yorkers are no strangers to challenges," they continued on the website. "As a city and a community, we will all get through this. New York always does." Visit the festival's official website for refunds.
Coachella Music Festival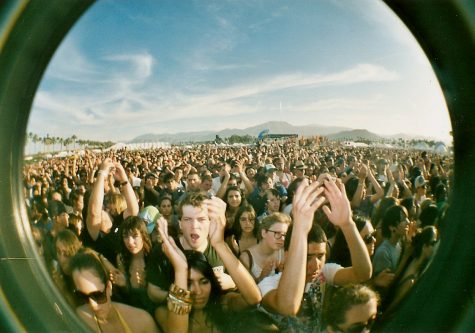 Although quite far from NYC, many New Yorkers planning festival travel recently got some bad news—Indio, California's famed Coachella Music Festival, has also been unfortunately postponed. The festival will instead be held on Oct. 9–11 and 16–18, rather than on April 10–12 and 17–19. Goldenvoice, the festival organizers, assured that all who bought passes for April's dates will have their purchases honored in October. However, this isn't 100 percent comforting for the festival-goers, as many are scrambling to cancel their flights and Airbnb reservations. For now, it's unclear if any of the scheduled artists will be dropping off of the October lineup due to conflicts, as artists like Rage Against the Machine, Travis Scott and Lana Del Rey all may have previously-determined plans for that time of the year. While we can only wait in anticipation and see, there is one heartbreak that comes with this news for sure: we may have to wait even longer for new Frank Ocean music. Visit the festival's official website for refunds.
2020 Tony Awards
The 74th annual Tony Awards is another grand event that has fallen victim. Originally scheduled for June 7, the awards are now postponed to a later, undecided date. Along with the closure of several theaters throughout NYC, Broadway is perhaps one of the industries to have taken the biggest hit in response to the regulations implemented by Gov. Cuomo. A large number of theater workers have lost their jobs, openings of several shows, such as "Mrs. Doubtfire" and "Take Me Out," have been postponed and some shows, such as "Who's Afraid of Virginia Woolf?" and "Hangmen," were forced to close before they even opened. Nonetheless, organizers stated that the night of the Tonys will be officially announced once Broadway re-opens its doors.
2020 Met Gala
It seems that invitees of the 2020 Met Gala will be having to trade their elegant and eccentric suits and gowns for gloves and masks, as the organizers of the annual benefit have announced that the event has been postponed indefinitely due to the crisis. Originally scheduled for May 4, the much-observed Gala was themed "About Time: Fashion and Duration," partly inspired by writer Virginia Woolf and the theories of French philosopher Henri Bergson. "Fashion is indelibly connected to time," said Andrew Bolton, the curator in charge of the Costume Institute of the Metropolitan Museum of Art. "It not only reflects and represents the spirit of the times, but it also changes and develops with the times." This quote stands as true and ironic as ever because a simple look out of the window will show the in-fashion wardrobe for at least the next couple weeks: pajamas, homemade facemasks and blue latex gloves. The Metropolitan Museum of Art, along with the Museum of Modern Art, are both closed for now, with no re-opening date determined.
Tribeca Film Festival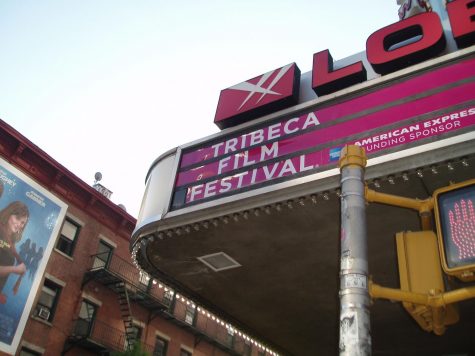 Another renowned NYC event with an indefinite postponement is New York's very own Tribeca Film Festival. For nearly 20 years, the festival has been dedicated to exhibiting a diverse collection of independent films, metamorphosing itself into an outlet for independent filmmakers to gain their footing in the tough industry of film. Now, on their 19th year running, organizers had no choice but to postpone the festival, originally scheduled for April 15–26, to an undetermined date. Organizers are using www.tribecafilm.com for any official updates.
Late-Night Talk Shows
Several late-night talk shows, such as "The Tonight Show Starring Jimmy Fallon" and "Late Night with Seth Meyers," are either indefinitely or briefly suspending production due to the pandemic. Many talk show hosts, including Trevor Noah and Samantha Bee, initially planned on continuing filming without a live studio audience—something that "The View" had just recently pulled off. However, they decided against it and have put their shows on a brief hiatus in order to abide by federal restrictions. This hiatus has given the chance to offer a brighter side of social distancing, though; Jimmy Kimmel released a lighthearted "quarantine monologue" from home with the help of his family and Steven Colbert delivered a "very special social distancing edition of the 'The Late Show'" from the comfort of his bubble-filled bathtub, wearing a suit, tie, AirPods and all.
Record Store Day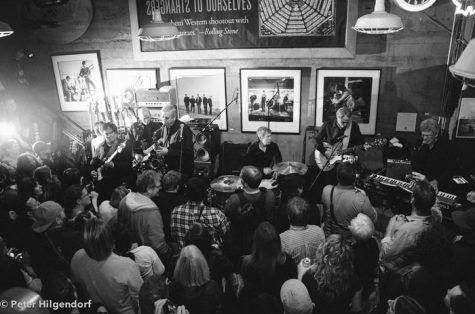 An internationally known and admired event, one that conjoins and relates connoisseurs of music perhaps like no other, has also been postponed: Record Store Day 2020. The unofficial holiday celebrated by record stores across the globe will be pushing back their day of vinyl appreciation from April 18 to June 20. They released a statement on their Instagram, saying: "We think this gives stores around the world the best chance to have a profitable, successful Record Store Day, while taking into consideration the recommendations of doctors, scientists, the World Health Organization, Centers for Disease Control and the need to be good citizens of both local and worldwide communities." Record Store Day is a day valued not only by music-listeners, but artists as well, as many musicians tend to re-release sold out albums on vinyl, or release previously unreleased material in the name of the big day. In times of uncertainty and distance from one another such as these, we may need the holiday more than ever.