Free virtual workout classes offered by the University and beyond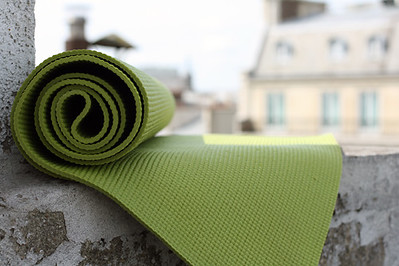 Maintaining good physical health and wellness is the first step to building a routine in quarantine. While self-isolation may be stressful and financial situations may be strained, many fitness companies are aiming to provide easy at-home workouts for individuals of all ages, free of charge. Even here at the University, there is an abundance of free weekly workouts for students looking to get active. Taking that extra step to do an at-home workout can help to boost morale, confidence and energy while taking on the day from inside the house.
Classes provided by the University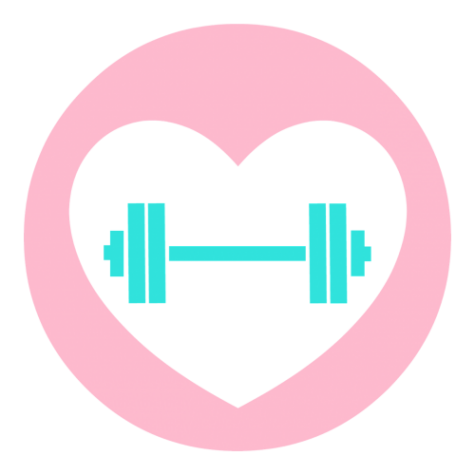 Powerhouse
According to the University's description, Powerhouse is a 30-minute circuit/interval-style training class involving bodyweight stretch, mobility and cardiovascular movements. 
This class is led by two different instructors: Troy Thompson (Mondays and Thursdays from 3 p.m.–3:30 p.m.) and Phil Ryder (Tuesdays and Fridays from 1 p.m.– 1:30 p.m.).
Email Jeremy Pouncey for the PowerHouse Zoom link
Yoga
Kickback, stretch and get some relaxation time in. Classes through the University will have modifications and emphasize an all-level practice and will include breath work and final relaxation.
This class is led by two different instructors: Laurice (Lauri) Nemetz (Tuesdays and Fridays from 11:30 a.m.–12:15 p.m.) and Ingrid Tarjan (Wednesday's 1 p.m.-–1:30 p.m.).
Email Jeremy Pouncey for the PowerHouse Zoom link.
Kickboxing, Zumba, and Toning 
Switch up the style and get rolling. Try the University toning class which combines weights, cardio floor work, balance and a combination of barre exercises that will tone all parts of the body. For kickboxing, get ready to punch and kick. This class brings lots of sweat, fun and hard work. All three classes are taught by instructor Joann. 
Toning
5 p.m.–5:45 p.m. | Wednesdays
Cardio Kickboxing 
5 p.m.–5:45 p.m. | Thursdays
Email Jeremy Pouncey for the cardio kickboxing Zoom link
Zumba 
5 p.m.–5:45 p.m. | Mondays
For more details on these specific programs, click here.
Other virtual class options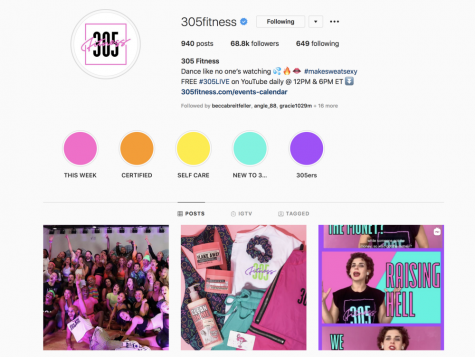 305 Fitness is a popular dance-based fitness class that has great popularity across the University when students are on campus. Now, the fitness company has taken to virtual at home videos for its loyal followers, for free! Every day of the week, Monday through Sunday, 305 hosts live Youtube classes at noon and 6 p.m. EST. That is two free new classes each day. On a normal day, 305 Fitness charges a little over $30 per class and offers different package deals, so this is a true steal and a guaranteed good time! The themes of each class range on the daily, but include pop hits, Disney, Latin heat and even TikTok. 
For more details and a schedule of virtual events check out the 305 fitness website here.
For those who enjoy what 305 has to offer in virtual workouts, there are studios all across the country to give a try in cities including New York, D.C., L.A., Chicago and San Francisco.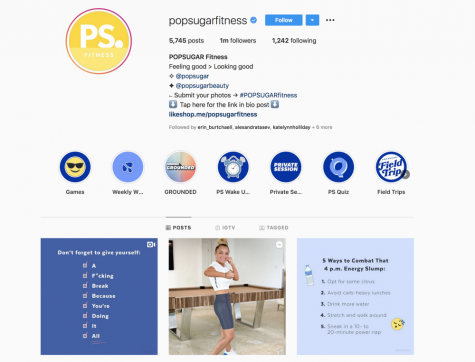 POPSUGAR Fitness is coming in handy during these times. As their fitness page is always helpful to read up on the happenings in athletic type training, they also provide virtual workouts on Youtube, free of charge! 
These videos are great for beginners who do not have any workout equipment at home because these workouts are bodyweight only. POPSUGAR is a great place for an individual looking for diversity in workouts as they offer classes ranging from cardio, abs, arms,  yoga and beyond. The lengths of the video also range, offering a range of choices to choose from. 
While searching, check out their main webpage! They have a variety of wellness topics to read during the quarantine.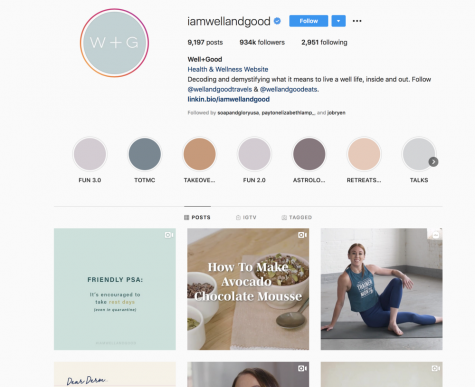 Instagram buffs, check out @Iamwellandgood. This page has a variety of at-home workouts and healthy eating choices to give a try during quarantine. The workouts also range on this channel, giving the choice of workout type. Follow them to see some good content reminders and posts that may serve as motivation. 
Also, similar to POPSUGAR check out their website for some good entertaining reads during quarantine. 
Whether taking on some options provided by the University or venturing out into the virtual world, there is an abundance of options for University students looking to get active. Remember, focusing a small amount of time a day, a week, or a month on physical activity can ultimately and promote better mental health and help to decrease stress levels. Stay safe and healthy, Setters!