University says international students are protected from new ICE guidelines
On July 6, U.S. Immigration and Customs Enforcement announced new guidelines for international students on F-1 visas taking classes during the fall 2020 semester.
If a student's college or university is conducting online-only instruction this upcoming semester due to COVID-19, the guidelines require them to either leave the United States or transfer to a school that is holding in-person or hybrid courses.
The announcement has caused anger and distress, as many international students do not have the option of returning home due to financial reasons or because of the ongoing pandemic.
Some colleges are in the process of creating one-credit in-person courses in response to allow international students to remain at their institutions, while student-led petitions to block the guidelines have been circulating online.
President Krislov released a statement to the University community on July 10 that states because of the plans to offer hybrid courses, international students will be protected and can continue their studies as planned.
He wrote, "We know that our commitments, while important, are not enough. International students and DACA students everywhere need our support and advocacy. That is why we are joining an amicus brief in support of the lawsuit filed in federal court by Harvard and MIT to block the new rule."
"We will continue to advocate through organizations like the President's Alliance on Higher Education and Immigration, of which we have been an active member. And we will continue to speak out on the importance of DACA," his statement continued.
University senior Carla Peragallo, an international student from Argentina, said, "Since I had to stay in New York during quarantine, I'm able to go to classes and maintain my visa status next semester, but there are many students who are currently in their countries and can't come back because of the travel ban. If they aren't able to return before classes start up again, it's extremely possible that they will lose their visa status."
"I also feel like ICE's statement was a political move so universities can open again and make it seem like the pandemic is not as serious or that it's over. In reality, this move is putting students at risk and many of them have already paid their tuition, housing or rent and can't just leave. We also have to pay a special fee for being international students, so it wouldn't make sense to be in your home country and still pay the same amount of money for classes," she added.
"As an international student, I am trying to keep myself updated with news that could impact my visa status. A lot of anxiety merges with my decision making and the uncertainty between all my fellow international colleagues is very present," said Ricardo Delgado, University senior and international student from Ecuador.
"I hope that the University's departments and faculties keep each other constantly updated, taking into consideration their international students who once again are playing the same game in business but with different rules," he continued.
University senior María Saldana, an international student from Brazil, commented, "I think it's great that Pace decided to do the hybrid model. However, there a lot of things that have remained unclear. They haven't really mentioned their plans regarding international students, such as myself, who are in countries that Trump put a travel ban on like Brazil, China and countries in Europe. We were told that if we didn't return to the U.S. for the fall semester, our student visas could be invalidated."
She continued, "I think it's unfair to deport students, especially those who have stayed in the U.S. for months so they would be able to be there for the fall semester. It feels like a slap in the face. It seems as if they are telling us that we are not welcome even though we contribute a lot to the country. Especially because this is over a technicality; whether or not we have classes online? I mean, come on."
"I have spoken to other international students, ones who are in their home countries and those who stayed in New York for the past three to four months. We all seem to be on the same page in the sense that we are very confused as to what the next steps are regarding going back to Pace for the fall. I am grateful to be in a home that provides safety and resources. However, I know people who going back to Pace is all they've got. Not going back isn't an option for them."
About the Contributor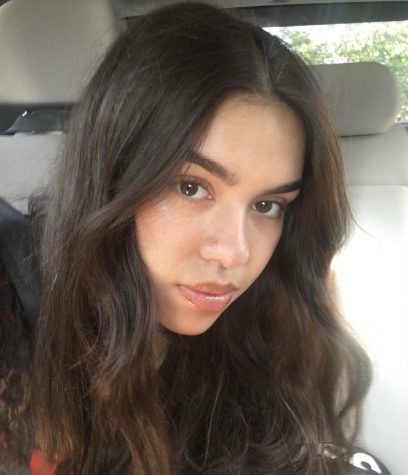 Samantha Unger, Editor-in-Chief
Sam is currently a senior in the Pforzheimer Honors College at Pace University with a major in Literature and minors in Journalism and Spanish. Her interests...