Six Black-empowering albums over the decades
While Black excellence and Black resilience are topics far from new in modern music, it's safe to say that these topics will be louder and more reverberating than ever as album rollouts re-commence following the delays implemented by COVID-19—and rightfully so.
The resurgence of the Black Lives Matter movement has been speculated to be the largest movement in U.S. History, with the peak of the protests' turnouts landing on June 6, when nearly half a million people went out and demonstrated in 550 places across the country.
Not only have the fights against systemic racism, police brutality and government corruption been battled in the streets, but through art, as well. Here are six albums throughout the decades that exemplify and amplify the Black Lives Matter movement.
1960's: The Jimi Hendrix Experience – "Are You Experienced"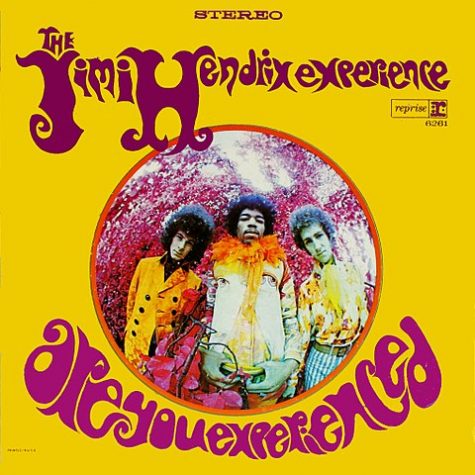 Much like many other genres, from hip-hop and country to jazz and techno, psychedelic rock was a genre created by Black people that eventually was populated and consumed by predominantly white artists and listeners. This still holds true to this day, where if you ask the average music listener what they would consider "staple" psychedelic rock artists, their answers are bound to land anywhere from Pink Floyd to Tame Impala. In the 60's, this was true until The Jimi Hendrix Experience's debut album "Are You Experienced" was released in 1967. Although it doesn't hold as many topical lyrics as the rest of the albums on this list, it is still far beyond deserving of a spot. Hendrix was the poster child of the wavy and warped sound that artists strived to capture during that time. His reclamation of the psychedelic rock genre was unmatchable, as his group's debut album perfectly captured the then-in-style genre of acid rock while also holding a sense of grunginess to it. During this era, Hendrix also proved himself to be not only a fundamentalist, but a re-inventor as well—his otherworldly electric guitar cover of the star-spangled banner at Woodstock in the year 1970 is one of the most unsurpassable genre-fusing covers of all time. For these reasons and many more, "Are You Experienced" is undoubtedly a milestone in Black empowerment through music as Hendrix so impeccably diverted the mainstream's attention back to the Black roots of a vastly appropriated genre.
1970's: Marvin Gaye – "What's Going On"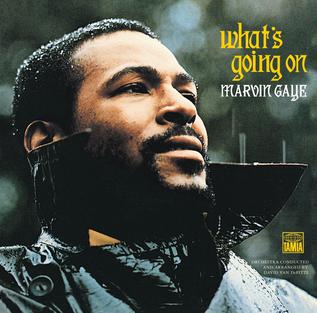 Next on our list, sonically contrasting from the booming sound of Hendrix, is the renounced soul singer Marvin Gaye with "What's Going On." Although his sound and style can be cheery or relaxing on his other released tracks like "Ain't No Mountain High Enough" and "Sexual Healing," there's a predominant chilling feeling that Gaye emits on this album. And in saying that, it's almost hard to tell why Gaye's departure from his typically elated sound into gloomier, more melancholic music with darker and more "real" subject matters went on to become his magnum opus. But when you consider how revolutionary of a time period the 70's were, through not only Black rights activism but women's rights and environmentalist activism as well, it becomes clearer. The album's intro sets the tone for the artist's new direction, with subjects like togetherness, acceptance and anti-violence all being touched upon. As calming as the sound could be, Gaye does not lull from this point forward—articulated flawlessly through the singer's control and power in voice, he continues this message of a much-needed reunion of people on tracks like "What's Happening Brother" and "Save the Children." The album is eerily topical and could have easily been released tomorrow and still have a similar impact, as unfortunately many of us today find ourselves tuning into current events and asking: "What's going on?"
1980's: N.W.A. – "Straight Outta Compton"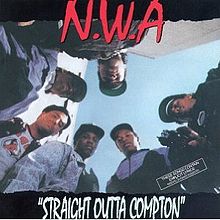 As music progressed and genres were introduced, reinvented and revived, it was artists like Dr. Dre, Ice Cube and Eazy-E who swiftly ushered in the genre of gangsta rap in the mid-80's, with one of the most notable pinnacle moments in each aforementioned rappers' careers being the era of N.W.A. The rap posse from Compton, California, consisting also of Arabian Prince, DJ Yella and MC Ren, took the rap game by storm with their two consecutive releases "N.W.A. and the Posse" and, more notably, "Straight Outta Compton." The latter project has gone on to become one of the most noted music projects in history in terms of Black revolution and excellence—so historically important that the group's story was later adapted into a film under the same name. Released during a time where police brutality and corruption were so predominant and such heavily-discussed subjects, the album quickly became the soundtrack to anyone and everyone's life who was denouncing police injustice at the time. Of course, the album was met with immense critical condemnation upon its release, with many critics subtly yet blatantly exhibiting racism towards the group and their work. Critics nationwide misconstrued tracks like "F*** tha Police," a raw and vicious vendetta letter towards the police system that even the F.B.I. launched an inquiry over, as unnecessary malice rather than an anthem resulting from a long and unmerited history of police violence, discrimination and corruption. And even then, on the opposite end of the spectrum from this track is the song "Express Yourself," an upbeat and inspiring ballad promoting Black excellence and the expression of oneself despite any person's discrimination. It's tracks like these, among many others on the record, that land "Straight Outta Compton" on our list as one of the most historically impactful of the bunch.
1990's: Lauryn Hill – "The Miseducation of Lauryn Hill"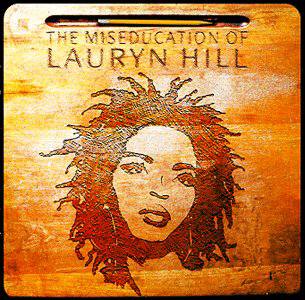 While the previously mentioned albums dealt with the more extrinsic factors of systemic racism and racial inequalities in the U.S., the fantastic Ms. Lauryn Hill is an essential artist when it comes to dealing with the internalized struggles that Black people face on a day-to-day basis, not only with her past released works with the hip-hop/soul trio the Fugees, but particularly in her 1998 sole solo record-shattering album "The Miseducation of Lauryn Hill". It's too commonly glossed over that the societal discrimination and injustices that Black people face result can easily detrimentally affect the mental health and confidence of Black people, a topic that Hill approaches with both sincerity and sweet yet sad jadedness on her this album. Tracks like "Everything is Everything" approach the confusion and tumultuousness that comes with living in low-income Black neighborhoods as a youth. An almost identical topic is discussed on the track "Every Ghetto, Every City," which has a more celebratory and nostalgic feeling about the environments that Hill spent her childhood in. And the beautiful, almost pleading title track speaks upon reaching that time of discovering self-purpose in one's life, and how much more difficult that can be for Black people and people of color due to discouraging extrinsic factors in unequal opportunity and institutionalized racism. "It has a lot to do with finding out about your own aspirations and your own dreams, and not those dreams and those aspirations that some might have for you," Hill said about the title track on a commentary of the album."It's a song about movement and growth and inspiration."
While "The Miseducation of Lauryn Hill" is filled with equally-as-beautiful love songs and songs celebrating her religion, and while it is admittedly easy to get lost in Hill's seamless blend of hip-hop, soul, reggae and more, it's undoubtedly one of the most effective works of art that introduces and dissects the importance and power behind self-love as a Black person.
2000's: The Roots – "Game Theory"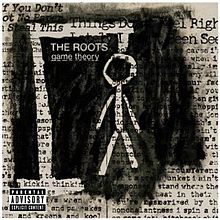 Similar to Ms. Hill with their talent in blending genres is the legendary hip-hop-jazz fusion band The Roots. Prior to their 2006 release "Game Theory," The Roots mostly put their energy into the rhythm and rhyme of their music. And although experimentation and grimy rap are far from foreign for the collective, this release was different—made during a time of immense sociopolitical distress and shortly after the death of band member and hip-hop legend J Dilla, "Game Theory" was heavier by nature. The Roots traversed into subjects far more in-depth than they ever had before, with tracks like "False Media" criticizing then-President George W. Bush, the song "Take it There" relentlessly railing on the development of a surveillance society and "Don't Feel Right" addressing racial economic inequalities in relation to the prison system and systemic racism. The band's percussionist Questlove described the record to Rolling Stone magazine saying, "This ain't the Debbie Downer record, or the political, save-the-world record, but this is definitely not the MC-based, battle-themed album that the Roots have been known for. This is our most serious record to date." "Game Theory" is not only unapologetically Black through its lyrics, but through its sound as well. The consistent flow, rhyme, and gritty delivery from rappers like Black Thought over the production from instrumentalists like Questlove seamlessly bridges the two genres of hip-hop and jazz more concisely than the band ever has before. Truly an essential both in the group's career and in Black music history, "Game Theory" is another must-listen.
2010's: Kendrick Lamar – "To Pimp a Butterfly"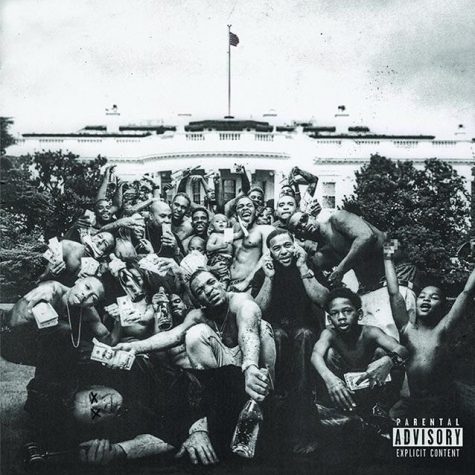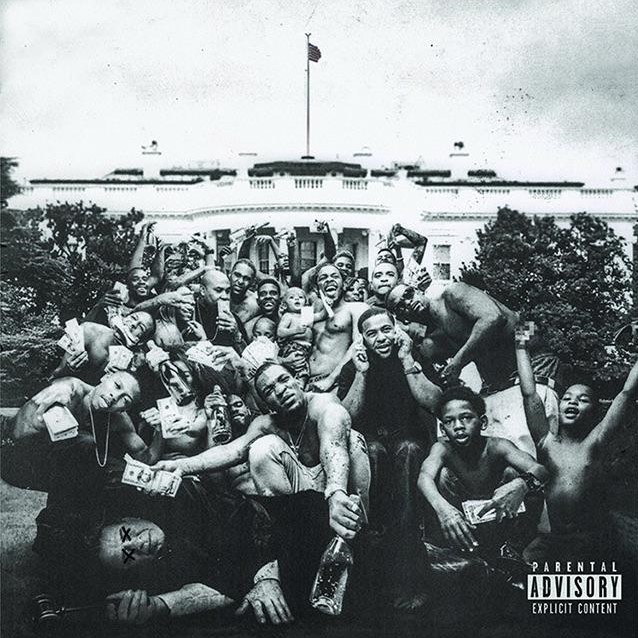 This list would be incomplete without the addition of none other than Kendrick Lamar's groundbreaking, history-making 2015 release, "To Pimp a Butterfly." Prior to his third full-length release, Lamar was known in the rap game as a jack of all trades: he had unrelenting flow, catchy hooks, thought-provoking lyrics and noteworthy Cali rap cosigns like Dr. Dre and Snoop Dogg. Just when fans were anxious that his sophomore release "Good Kid, M.A.A.D City" would have been impossible to top, the Compton MC outdid himself again on "To Pimp a Butterfly." This specific work of Lamar's so perfectly fits on our list because it discusses both the most paramount extrinsic aspects of systemic racism while also touching upon the deepest and most intimate intrinsic effects on Black people of said racism—socially and politically profound, while simultaneously incredibly self-aware. Additionally, while his previous two works felt more conceptual and personal, "To Pimp a Butterfly" reads more like a string of separate ballads leading up to one grand finale that wraps these stories and ideas together.
On the outward-looking, environmentally jaded songs, Lamar tackles the fundamentals of systemic racism, like the commercialization of Blackness in the music industry on "For Free?," the institutionalization of economic racism on "Institutionalized" and the blurring of lines between the mechanisms of gang culture and government institutions on "Hood Politics." On the more introspective tracks off the record, like "u" and "How Much a Dollar Cost," Lamar opens up about his struggles with alcoholism, nostalgic regret and egocentrism, all resulting from the overwhelming presence of racial prejudice in the United States and the idea of Black fame. Sonically, the album is jam-packed with unmistakably Black instrumentals, with assistance from an array of jazz, funk and hip-hop legends like George Clinton, Thundercat, Flying Lotus, Rapsody and more.
The songs on this record constantly swing from the spitefully cut-throat tracks like "The Blacker the Berry," in which Lamar embraces and utilizes racist stereotypes as artillery against U.S. racial prejudice, to the Pharrell-produced "Alright," an uplifting anthem dedicated to Black excellence and resilience against racial inequality and police brutality. Not only is "To Pimp a Butterfly" a monument in hip-hop and one of the greatest and most unique conceptual albums of all time, but it's a staple piece for modern Black empowerment and still holds extremely topical amid the current events that we face today.