A look into New York's reopening phases
Over the last few months, New York has gone from being the epicenter of the COVID-19 pandemic to making notable strides in reopening plans. The changes being slowly implemented are prompting both excitement and concern among residents. Here is the latest on where New York's reopening plans stand.
Reopening phases began in June, with a four-phase plan being instated. Phase One began with allowing construction, manufacturing and curbside pickup to occur. Phase Two included the reopening of offices, shopping centers and hair salons, while Phase Three enabled the reopening of nail salons and personal shops. 
Back in June, state officials in New York set up a thorough reopening plan with Gov. Cuomo at the head of it all. Gov. Cuomo, who was praised by New Yorkers for his work in lowering the states' COVID-19 cases, became a social media favorite among many at the start of the pandemic due to his  "father figure" personality and cult-favorite daily briefings.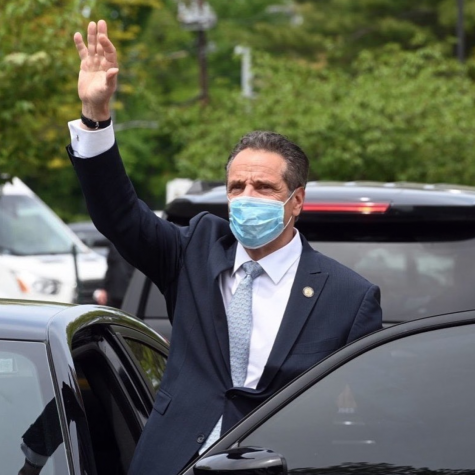 New York is now in Phase Four of reopening, which allows arts, recreation and entertainment to resume, with social distancing guidelines in place.
Indoor dining was meant to resume during Phase Three but was postponed over a growing concern of advancing a second wave. Gov. Cuomo has since announced in a press conference that indoor dining will be allowed to resume at 25 percent capacity on Sept. 30. 
Tourist numbers for New York are steadily increasing, as other popular getaway states like Florida, Texas and California are seeing a spike in cases after reopening businesses ahead of other states.
University junior Olivia Mancino, a born and raised New Yorker, hopes that visitors are cautious so as to keep everyone safe.
"I'm a little concerned about out-of-state traveling and tourism," Mancino said. "I've been staying out of the historically tourist-heavy places just to be safe. I really hope that [tourists] wear their masks and take precautionary measures like they are supposed to." 
Several restrictions continue to be implemented within the state as officials continue to monitor cases. The Pace Press will update this topic as changes arise.