Navigating student internships during a pandemic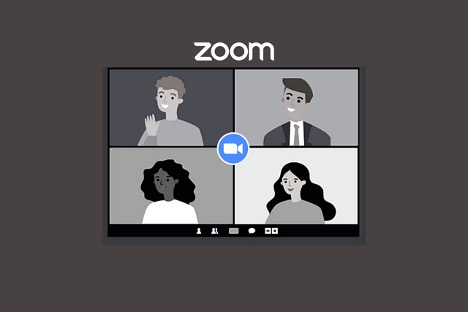 University students have been confronted with many significant changes to their "normal lives" since the beginning of the pandemic.
While this time can be very difficult and stressful, many students on campus are making the most of the opportunities they are given, both professionally and academically—one of the most notable of these opportunities being internships across the New York Metropolitan Area.
Regardless of the delivery format of these internships, students have risen to the challenge to obtain and complete professional roles in their respective fields of study.
Take University senior Brooke Sufrin as an example. Sufrin is currently a double major in English and Communication Studies on track to get her Masters in Publishing through the University's five-year program.
Over the summer, she took on a highly coveted virtual internship role with Nickelodeon within the larger Consumer Products division of the company.
Sufrin said, "During my time at Nickelodeon, I created marketing decks to showcase current book trends and ideas to various publishing houses, copyedited and proofread manuscripts and identified social media marketing techniques for new books and reading trends."
Sufrin landed the summer internship role back in January of 2020, not anticipating the eventual switch to remote work.
"Although I was disappointed to hear it was transitioning to being virtual, I was still excited to work for Nickelodeon," Sufrin said.
"Despite the virtual hurdles, this was one of (if not my top #1) internships I've ever done. I can only imagine how being in-person would have enhanced that experience further," she added.
Sufrin worked from her bedroom desk four days a week, led by a supervisor who was "gracious and flexible," she said. The company utilized Microsoft Teams and Zoom to meet in their remote format.
"The biggest positive of interning remotely was the lack of a commute. I got to be comfortable in my own home throughout the day and when I was done with work, no train ride home," Sufrin shared.
She continued, "I wish I could meet my team in person, though. My supervisor and I actually did meet face-to-face prior to the pandemic, and she took me out for cupcakes (safely of course) after the internship ended. However, I would have loved to meet everyone else in person."
University sophomore, Megan Clarkson had a similar experience to Sufrin. As a Business Management Major, Clarkson served as a marketing intern for a company named Moving For Life from September 2020 to January 2021.
"I worked almost every day during my remote internship, averaging 15 to 20 hours a week," Clarkson shared. "Because this internship was remote, our hours were somewhat flexible, so the days and times I worked varied depending on my school schedule."
Clarkson added, "To collaborate with the other interns, we mainly used Slack for instant messaging purposes and then we all used Google Drive/Google Meet to organize our working documents and schedule zoom sessions. Each intern had their own folder in the shared Google Drive which made it easy to find documents and see what everybody was working on."
As this was Clarkson's first internship, she was able to learn and grasp the etiquette of remote work quickly.
She shared that while remote internships would not have originally been on her radar, she is now more open to accepting virtual roles due to her experience.
"I would say the biggest positive to the remote internship experience was the overall flexibility," Clarkson said. "My hours were very fluid, and it was more a matter of getting the work I needed to get done on my own time which is something I actually enjoy."
"I would say the only negative aspect was the communication, at times. It can be hard collaborating with many people when everyone's hours are different, but we definitely did our best given the circumstances," she continued.
Clarkson is currently continuing her internship journey into the spring semester, as she just accepted a position with an organization called Kids in the Game. There, she will be working on creative marketing.
"This internship is partially remote and partially in person, where much of the in-person work I will be doing will be socially distanced and with groups of people smaller than 10 people," Clarkson shared. "I am excited for some in-person work (obviously), but I do feel more confident now working remotely and facing those challenges that are often presented with remote work."
University junior Vinny Caprio serves as yet another example of how students are successfully managing internships during the pandemic.
Currently studying Arts and Entertainment Management, Caprio is working as a social media intern with JCL Staging & Design, a company that stages luxury apartments in NYC to prepare them to be photographed and put on the market.
"We have meetings every Monday virtually, and I work alone throughout the week in order to create the content for the social media," shared Caprio. "I use Zoom for meetings and Canva to create all of the content."
Caprio believes that his social media internship is simple to complete in a virtual format, although he wishes they could meet in person to capture photos of certain designs.
"The positives of the virtual internship experience are that I am able to be more flexible with my work hours, and can multitask with several projects at once," added Caprio. "It is difficult to work with people that you are building relationships with, but never see in-person."
Whether remote or in person, University students have shown they are equipped to handle internships and execute their best work across their respective industries.
For any questions or assistance on how to obtain internships in the era of COVID-19, contact the University Career Services Department for more information.