Five social distance-friendly activities in NYC
It can be difficult to find something satisfying, yet safe, to do these days.
This list is full of hidden gems perfect for the winter weather, like taking virtual classes or heading to see the Chinatown lanterns.
For more suggestions to add to your weekend plans, take a look below!
1. Ride a bike or go for a walk
Despite the cold weather, it can be refreshing to spend some time outdoors, even if it's for fifteen minutes. Bundle up and take a walk around your neighborhood as you explore new coffee shops and parks. Take a stroll through other neighborhoods or boroughs you've never visited. Biking also offers a unique solution to boredom and an entertaining way to explore the city. Rent a Citi Bike for thirty minutes for just $3 and ride along the trails at Prospect Park or along the Hudson River on the Hudson River Greenway.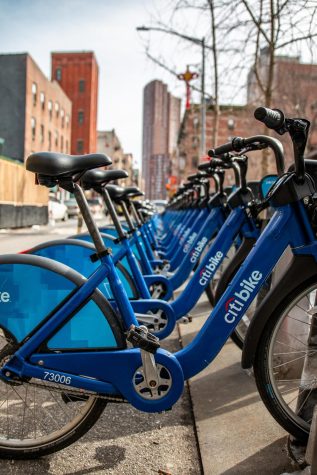 2. Take a virtual class
In the comfort and convenience of your own home, you can pursue a new hobby – many of them for free! You may want to unroll your yoga mat and begin a 30-day yoga class, easily accessible on YouTube. If that doesn't sound like your cup of tea, the Rockefeller Center is hosting a free watercolor portrait workshop with artist Hiba Schahbaz, where at-home painters will be guided to create a portrait of someone they love. All materials are free-of-charge, and available for pick-up at the 30 Rockefeller Plaza while supplies last.
3. Book a room at Sharks Pool Club
Take your usual hangouts to an all-new location: Sharks Pool Club in Williamsburg. There, you can book a private room to play pool for a $36 fee. The rooms are mansion-styled and require a code upon entry, therefore no outside human contact is required. The Club also provides Bluetooth speakers free of charge, so curate a new playlist and book a room!
4. View the Chinatown lanterns
Above Mott Street – between Canal and Bayard – you can find a plethora of vibrant paper lanterns created by local Chinatown residents. The residents decided that this beautiful section of the city needed a glimmer of hope during these times. The new fixtures have indeed brought a sense of hope, calling on tourists and fellow New Yorkers to stop by and view the installation, also bringing the opportunity to support local businesses.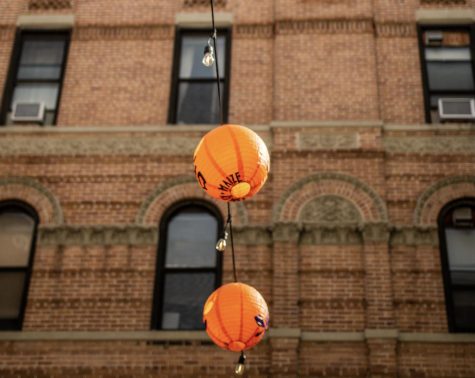 5. Visit the light show projected on the Manhattan Bridge
These hard-to-miss "LIGHT YEAR" installations are 65 by 40 feet and projected on the Manhattan Bridge in Dumbo. Created during New York City's lockdown, the projections reflect isolation and loneliness, but also hope and feelings of belonging. The last two light shows – happening on Feb. 4 and March 4 – can be seen anytime from dusk until 10 p.m. The light show can be viewed online, as well!