Black creatives on campus: Pace Photography Club takeover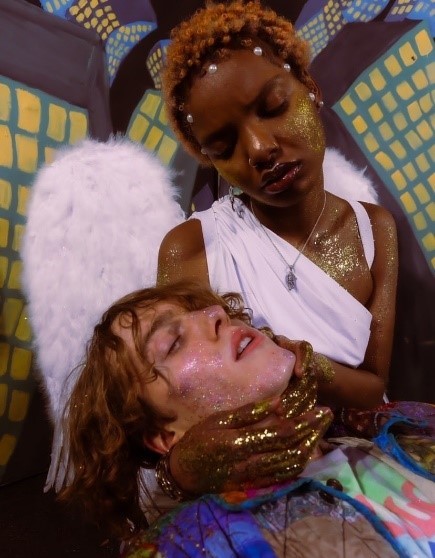 For the last week of Black History Month, the University's Photography Club (@nycpacephotography) hosted an Instagram takeover to showcase the work of Black photographers and artists on campus.
The week-long social media event, titled "Influential Black Photographers/Creatives from Today and Yesterday," was followed by an open Zoom discussion on the featured work.
University sophomore Hasan Akinyele (@awayavenue) kicked off the series on Monday, Feb. 22.
Akinyele is a BFA Art major with a minor in Photography who can be found primarily shooting portraits on digital (but he does enjoy working with color or black and white film too).
"I have been shooting photography for about two years. It has been a healing space for me that has taught me a lot about myself and the world," he said.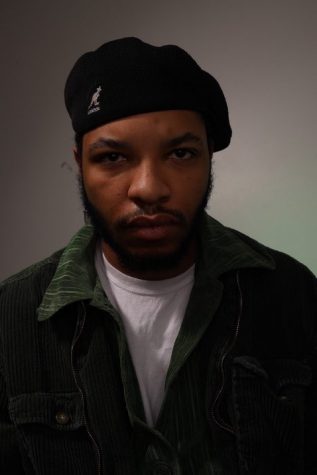 The second artist showcased was University senior and Sports Marketing major Eli Simmons Jr. (@esimmonsjr7).
As a creative director, he also formed his own clothing brand called "SVNCLO" (@svnclo). There, he manages the marketing and advertising of the products using his talents in videography and photography.
Simmons cited the quote, "It's far better to live your own path imperfectly than to live another's perfectly" as an inspiration.
"I feel like as an artist, it's so important to be 100 percent you, even through the hard times. Don't lose yourself… stay solid and stay true," he said.
The third artist to be included in the takeover was University senior and Art Major Harris-Lee Rose (@harrisleerose).
Rose, who specializes in acrylic and oil painting, is also interested in academia-related work, such as portraiture, figurative paintings and abstraction.
"I found painting in the early months of 2019 and have been creating ever since," he shared.
For his senior project studio class, Rose is working on a large-scale painting that will be exhibited in the University's art gallery in 41 Park Row at the end of the semester.
"My creative experience has been as much a blind discovery as it's been an adventure," he added.
University senior Geanina Riley (@ninariley_) joined the showcase as the fourth artist to be featured.
Riley is a Political Science and Environmental Art and Social Practice double major who works with multi-mixed art and photography.
Her work mainly focuses on the Black and queer diaspora using an intersectional approach, and she is passionate about documenting the ways social and political factors influence marginalized communities.
"I've grown profoundly as an artist over this past year. I knew I wanted my work to supplement written pieces and comment on society's responses to suffering, pain, joy and oppression," Riley said.
"I love making all kinds of art, as well as learning and exploring topics that people stay away from like eroticism, body image, etc.," she added.
Riley also has an art account (@ninas.studio.space) that features more of her work.
In addition to the talented Black artists on campus, the Photography Club also "examined the talents of those beyond the University" for the final installment of the showcase (fitting with the theme of creatives from "today and yesterday.")
To see the work of these four artists as well as stay up to date with creatives around campus, head to the club's Instagram and SetterSync page.