University students advocate for Election Day free of classes and assignments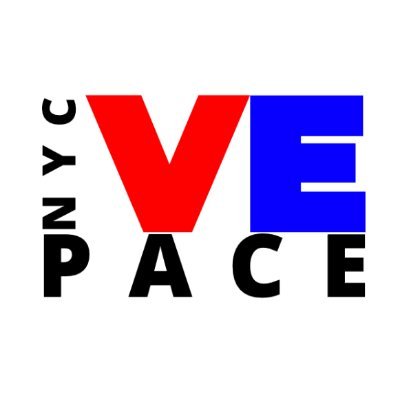 This semester, the University's Center for Community Action and Research and its Vote Everywhere Ambassadors (a partnership with the Andrew Goodman Foundation) have been working towards making future political participation accessible for students by advocating that Election Day be made a day off of synchronous and asynchronous classes/assignments.
Vote Everywhere Ambassadors Marisa Medici and Samadi Tavarez recognize that many students voted in the November 2020 election but that barriers remain for student voters both nationally, and at our institution.
Following input from University students, Vote Everywhere began to take action to permanently change the status of Election Day from a recognized day on the calendar to a holiday free of classes and asynchronous assignments beginning with the 2021-2022 academic year.
If unchanged, the policy of having classes and assignments on Election Day will further perpetuate an unequal voting system that does not support college students engaging in our nation's democratic process.
On March 9, the NYC Student Government Association unanimously voted to pass a resolution in support of this change. This statement and related student testimonials were shared with the Faculty Calendar Committee. Some important points in the proposal include:
Considering the campus and student body culture, college students nationally listed "too busy/conflict on Election Day" as the number-two reason why they didn't vote. We also know that this is an equity issue; students who work and have family responsibilities are more likely to find it difficult to carve out time on Election Day to vote. Removing classes and assignments on Election Day will allow students to exercise their right to vote.
Implementing this change for all years, not just Presidential Election years
Suggesting that the University follow the lead of area schools like Fordham and the Pace Law School in the following suit with this change
Recognizing that this calendar change would support students who are unable to vote, by allowing time to volunteer with civic engagement organizations
Although the Fall 2021 calendar has already been finalized, students feel that faculty should still consider making a change to support student participation in the November 2021 local elections.
There are many big NYC races that students are excited to vote in, including Mayor and City Council. Local elections are tremendously important and making this change would confirm the University's support of local electoral participation.
Having Election Day off is the most comprehensive way to ensure students have equitable access to voting. Given the University's growing emphasis on civic engagement and social responsibility, we hope faculty will understand the importance of making this a permanent change.
Have a story to share or want to vocalize your support for establishing election day as a holiday in the future? Students can email [email protected] or voice their support by direct messaging @pacevotes the phrase "Make Election Day a Holiday" on Instagram! As always, students can register to vote, find their polling place and more at pace.edu/vote.