The triumphant return of Broadway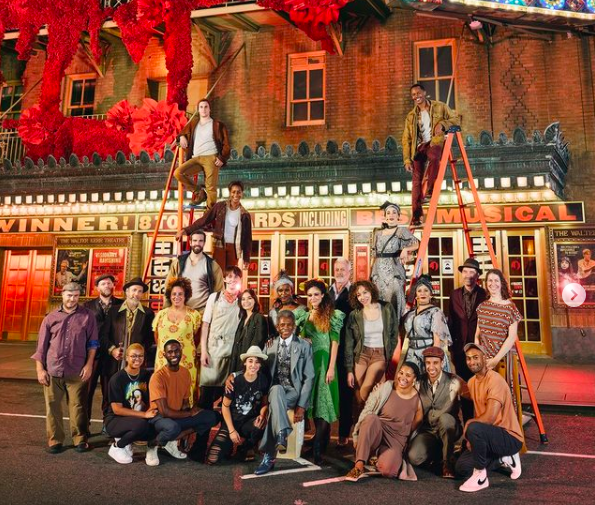 As the COVID-19 pandemic begins to (somewhat) lessen, theater fans everywhere have patiently awaited the announcement of shows returning to Broadway in the fall. While there are several that sadly will not return to the stage, the world is hungry to see the ones that will. For those looking to fill their year with show after show, here is a list of ten Broadway shows that will return as soon as September!
An electric musical featuring the six ex-wives of King Henry VIII, "Six" will reopen on Sept. 17 at the Brooks Atkinson Theatre. These six women share their lives through a highly entertaining 80-minute pop concert, and it is no surprise how quickly people fell in love with it. This show will only get more popular, so grab your tickets while you can!
Ain't Too Proud – The Life and Times of The Temptations
The hit jukebox musical highlighting the Motown group The Temptations will continue its run at the Imperial Theatre starting on Oct. 16. The remarkable story of how this group came to be, alongside performances of the group's hits such as "My Girl" and "Just My Imagination," will give you a night to remember.
"The Book of Mormon" is back and better than ever as it returns to the stage on Nov. 5 at the Eugene O'Neill Theatre. This show describes itself as "an old-style musical with a modern sensibility." Combining comedy and religion as well as several important messages, this iconic musical is not one to miss. 
With music by Stephen Sondheim and based on the story by George Furth, the revival of the 1970 musical is back on Broadway starting on Nov. 15. This romantic, comedic musical set right here in New York City stars legends Katrina Lenk and Patti LuPone. Back in the 70s, the show originally opened at the Alvin Theatre, and will now continue its run at the Bernard B. Jacobs Theatre.
Based on the 1995 album by Alanis Morissette, the rock musical "Jagged Little Pill" opened in May of 2018 and will return to Broadway on Oct. 21 at the Broadhurst Theatre. This musical tells the story of a teen in the 90s, exploring pain, angst, and self-discovery. The best part? Pace's own Musical Theater alum Celia Rose Gooding made her Broadway debut in "Jagged Little Pill", starring as Frankie!
*Before seeing this show, please note that among other current issues, this show contains prominent themes of sexual assault.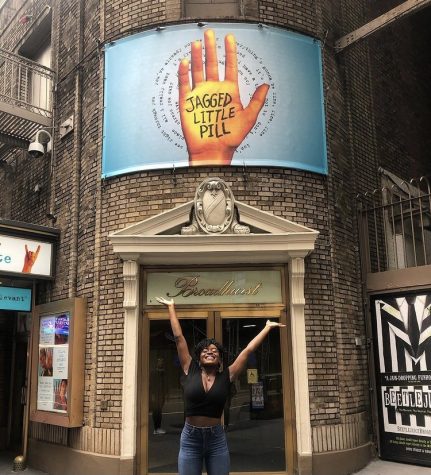 Based on the movie we all know and love, the musical comedy "Mrs. Doubtfire" will begin previews on Oct. 21 at the Stephen Sondheim Theatre, with an official opening night on Dec. 5! A hilarious and heartwarming story, "Mrs. Doubtfire" features another Pace Musical Theater alum – Analise Scarpaci as Lydia Hillard! To fans of the film, you will definitely fall in love with this musical!
Celebrating the extraordinary and groundbreaking musician, "Tina: The Tina Turner Musical" reopens at the Lunt-Fontanne Theatre on Oct. 8. This jukebox musical stars Adrienne Warren as Turner, who is currently nominated for Best Actress in a Musical. Turner's music is of course featured, with classics such as "Proud Mary" and "What's Love Got to Do with It." Learn about just how this legendary member of the Rock & Roll Hall of Fame came to be in this brand new musical!
The play based on the classic 1960 Harper Lee novel is returning to Broadway on Oct. 5 at the Shubert Theatre! "To Kill a Mockingbird" stars Jeff Daniels as Atticus Finch and Celia Keenan-Bolger as Scout. This play caused quite a stir when it opened at the end of 2018 and became one of the highest-grossing plays to ever grace the Broadway stage. Holding true to the novel's original message and story, this show is not one to miss. 
Dive into the Ancient Greek underworld – just don't look back. On Sep. 2, this captivating, Tony Award-winning musical created by Anaïs Mitchell returned to the Walter Kerr Theatre. "Hadestown" tells its story primarily through music, with hits such as "Wait for Me" and "Livin' it Up on Top." To learn more about this musical's lyrical storytelling, check out this article by Pace Press contributor, Kiara!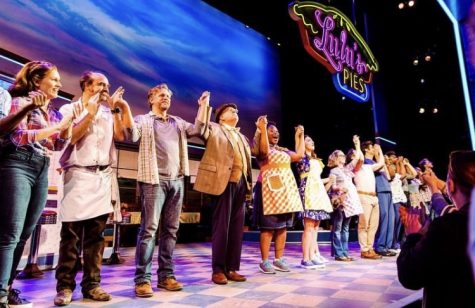 It's back for a limited time! After the musical that took the world by storm closed in early 2020, it was announced that it would not be returning with the reopening of Broadway. However, in July of this year, we got a surprise! Starring the show's composer Sara Bareilles, the story of "what baking can do" will be back for a short run (from Sept. 2 until January) at the Ethel Barrymore Theatre.