Wicked watches for the Halloween season
Everyone's favorite season has officially begun! As the colder days are creeping in and darkness is upon us, there's nothing better than turning off the lights, lighting your favorite candle and jump scares. If you don't want to scroll through the same recommendations and you're looking for a Halloween movie or show to put you in the fall fright mood, here's a list of eight classics, indie favorites and overall spooks rated 100% rotten pumpkins.
The Fear Street Trilogy (2021)
Based on R. L Stine's book series, this fast-paced Netflix trilogy follows a group of teens across time in the '90s, '70s and even 1666, in Shadyside, a town cursed by a young witch. "Fear Street" is the perfect binge-watch with an intense serial killer, gore, suspense and dramatic music with lots of jump scares.
Halloween Kills (2021)
The cult-classic slasher featuring the infamous Michael Myers "Halloween Kills" took to theaters on Oct. 15 and can be streamed on Peacock. The slasher film is a sequel, following the events of 2018's "Halloween." Some fans think that the trailer gives away the entire movie's plot, but what's a slasher film if the murderer dies? "Halloween Kills" is rumored to be Hollywood's most violent horror movie in years, and you can look forward to "Halloween Ends" coming out in 2022 to complete the trilogy.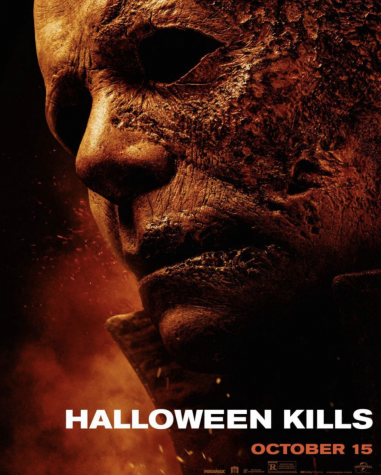 Candyman (2021)
This supernatural slasher, directed by Nia DaCosta and starring a majority Black cast, is a new take on the original 1992 film, based on the story "The Forbidden" by Clive Barker. The hook-handed killer has terrorized the housing projects of Chicago, and with an artist taking interest in the history of Candyman, violence and terror are bound to occur. The film sheds light on America's racist history and dares viewers to say his name… will you?
Chilling Adventures of Sabrina (2018)
The Netflix original "Chilling Adventures of Sabrina," based on the Archie Comics, is centered around everyone's favorite half-witch, Sabrina Spellman. The four-season witchy show follows Spellman, her friends and her family in the town of Greendale where evil, dark lords and witchcraft threaten everyone. Even though the show was canceled, don't let that turn you away from a binge-watch! The teenage drama, magic, unexpected twists and long run-time all make this a great show for the Halloween season.
Hush (2016)
Nothing is scarier than being alone in a secluded house in the woods. Maddie, a deaf and mute writer, lives in a cabin in the woods with her cat and all is normal until a masked killer appears at her window. This home invasion is one like no other, making it a great addition to your watchlist. This modern take on a silent movie doesn't rely on suspenseful music to evoke fear, so you won't expect the many jump scares and glimpses of the man in the window. You can watch "Hush" on Prime Video and Netflix!
Coraline (2009)
This stop-motion animated film is a true masterpiece that should be on any Halloween movie list. Like any other adventurous child who moves into a new home in a creepy town, Coraline explores a hidden door that should've remained hidden. This childhood classic that gave us a thrilling fright back then continues to with its dark plot, fantasy and building tension. It's the right amount of disturbing that will keep you entertained every time you watch it.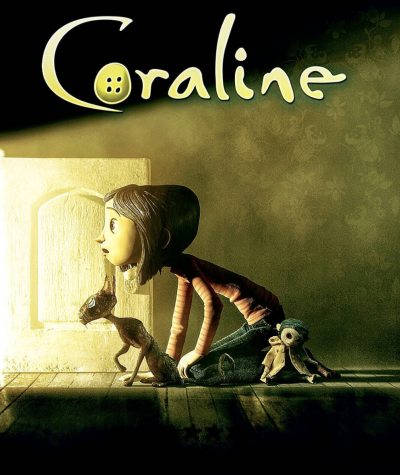 Poltergeist (1982)
Directed by Tobe Hooper and produced by Steven Spielberg, "Poltergeist" is an American horror classic. This movie was one of the highest-grossing films of 1982 and years later is still terrifying. If the plot of a haunted house, demonic ghost, a missing child and the assistance of a parapsychologist doesn't haunt you, the legendary curse of the movie surely will, as four cast members passing during and after the filming. You can stream "Poltergeist" on HBO Max.
The Exorcist (1973)
A spooky film list wouldn't be complete with the infamous supernatural horror classic "The Exorcist." It is a lasting movie that's sure to give a fright without overusing jump scares. Regan, a 12-year-old girl, gets possessed by an entity, resulting in her mother needing the help of a priest to save her from demonic possession. Causing heart attacks and plenty more ailments in theaters when it first came out, "The Exorcist," loosely based on true events, was the first horror film to be nominated for Best Picture.