Brooklyn Museum opens exhibition honoring designer Christian Dior
On Sept. 10, the Brooklyn Museum opened an exhibition entitled Christian Dior: Designer of Dreams. The exhibition celebrates the French couturier's work, with archives of garments and accessories from Dior's creative directors throughout history as well as today.
After Christian Dior's death in 1957, six designers since have kept the brand alive. The exhibition showed pieces from Yves Saint Laurent, Marc Bohan, Gianfranco Ferré, John Galliano, Raf Simons, and current creative director Maria Grazia Chiuri. A museum label entitled "The Dior Legacy" stated that while each of Dior's successors implemented their ideas into their work, they still preserved Christian Dior's themes: "A reverence for women; the accentuation of femininity; a love of flowers; and a celebration of art, history, and culture." While walking through the exhibit, there is an apparent cohesiveness through each designer's work.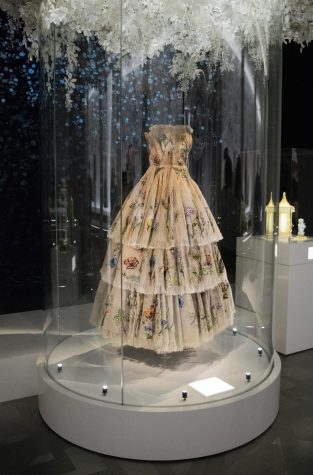 University senior Sahar Peera visited the exhibition and spoke about her experience, "Prior to visiting the exhibition, I wasn't very familiar with the history of Christian Dior's brand. It was beautiful to learn about Dior's role in redefining fashion through the years, and the people who were involved in this process. My favorite part was definitely the wedding gown showcase!"
Each room in the exhibition features a different aspect of the House of Dior. As visitors enter, work from several of the brand's photographers can be seen on display, including Annie Leibovitz, Irving Penn, and Richard Avedon. Sketches and mood boards of dresses are shown, as well as walls of magazines featuring Dior garments.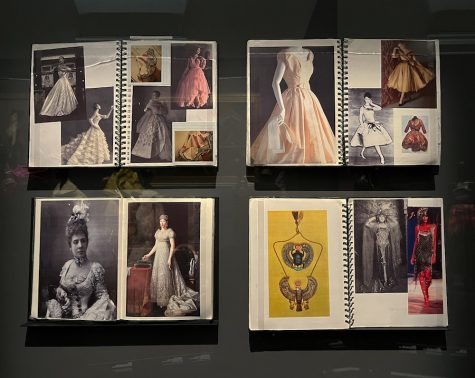 While each section shows a mix of garments from the six designers, a present theme also connects the different bodies of work. The exaggerated silhouettes and dramatic skirts of each gown in the first few rooms of the exhibition show an eighteenth-century influence. Other rooms are themed by color, with a wall of a rainbow gradient of garments and accessories. Immediately following this gradient is an all-white room, lit up to show beautiful white dresses and coats hanging from floor to ceiling.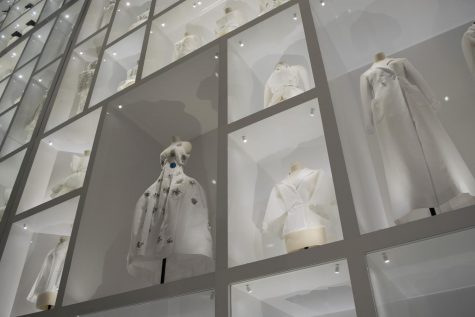 The center room of the exhibit, the Beaux-Arts Court, could certainly be seen as the main attraction of this exhibition. Created to look like a glittering enchanted garden, this room shows more grand displays of gowns in extravagant colors and designs.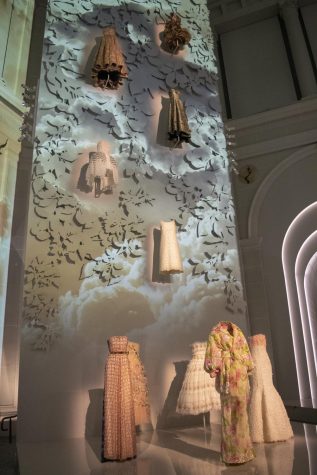 In the exhibition's last room, an array of Dior garments worn by celebrities such as Natalie Portman, Rihanna, Grace Kelly, and Princess Diana are on display. On their way out, visitors are left with a quote shown on the wall by Christian Dior himself: "My dresses make a princess of every woman."
University student Nastya Shumeyko said after visiting the exhibition, "I love old fashion, so when my friend invited me to see a Dior exhibition, I could not resist. Moreover, two of my all-time favorite designers were a part of the House of Dior: Yves Saint Laurent and John Galliano. I wanted to visit the museum mainly to see my dream dress by YSL!"
In order to enter this exhibition, you must present proof of vaccination as well as a valid I.D., and masks are required regardless of vaccination status. The exhibition runs until February of 2022, but time slots sell out quickly, so buy your tickets now! The museum offers tickets at $25 for adults and $16 for students.