Last minute Halloween costumes and where to buy them
With tons to do in the city this fall and Halloween quickly approaching, costumes are necessary this upcoming weekend. Are you prepared for the festivities to come? We all procrastinate, so avoid the hassle this midterm week and turn to our fool-proof guide to quick and easy Halloween costumes and the best places to get them.
COSTUMES
Cowboy/cowgirl
Cowboy hat
Flannel
Cowboy boots
Gossip Girl
Plaid skirt
White button up
Hippie
Tie-dye shirt
Colorful glasses
Fairies
Witch
Animals
Couples
Cops and robbers
Boo and Sully
Firefighter and Dalmatian
Kim Possible and Ron Stoppable
Jordan and Naomi Belfort
Group:
Alvin and the chipmunks
Scooby-Doo Gang
Wizard of Oz
Cheetah Girls
Greasers
Fairly Odd Parents
Where to go:
L-Train Vintage
Hours: 12pm-7pm everyday
With multiple locations all over the city, L-Train is the place to be for last-minute costumes. Whether you're looking for casual outfits or something a little more fun, L Train has it. My personal favorite is L-Train's Brooklyn location, also known as Urban Jungle, where you can find racks of denim, leather, and sequins, all at affordable prices to keep your wallet happy.
Abracadabra
 19 W 21st St, New York, NY 10010
Hours: 10am- 10pm everyday
Forget Spirit Halloween, and Abracadabra is the top Halloween store in the city. Abracadabra has two full floors of affordable Halloween costumes and accessories and a basement full of high-end costumes. Their vintage section is to die for, and don't forget to check out the store cat, Merlin before you leave.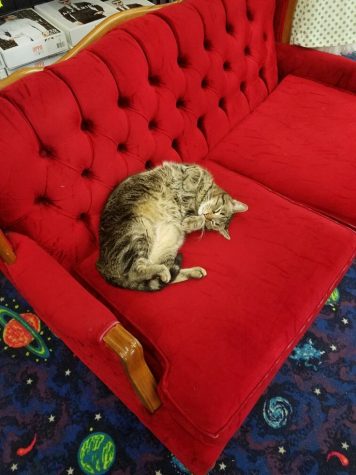 Screaming Mimi's Vintage
240 W 14th St, New York, NY 10011
Hours: 12pm-8pm
Screaming Mimi's is NYC's holy grail for vintage costumes. Screaming Mimi's has a fun, eclectic vibe, with costumes from every decade. This vintage store houses a vast collection of wigs, corsets, sunglasses, designer vintage, festival wear, and more, all essentials for Halloween this year. Find all your groovy costumes here or online at screamingmimis.com.