A glimpse inside the vault of 'Red (Taylor's Version)'
In her mission to reclaim her catalog, Taylor Swift released her second re-recorded album "Red (Taylor's Version)" on Nov. 12. Following Scooter Braun's acquisition of the masters to her first six albums in 2019, "Red (Taylor's Version)" follows the now 31-year-old Swift reverting back to her early 20s and her explorations of heartbreak. From fresh infatuations to unreciprocated romances, "Red" merges pop and rock music into her country roots.
The road to "Red (Taylor's Version)" varied greatly in contrast to "Fearless (Taylor's Version)," her first re-release. The "Fearless" launch was that of scattered breadcrumbs and was built up with a number of singles in the concentrated timeframe between its announcement and release. "Red" was more of an agonizing wait for fans, with no singles and almost complete silence from Swift until a string of appearances on late-night television and "Saturday Night Live" the week of its release. Having announced its release date on June 18, five months before its eventual issuing, Swifties have been ravenous, considering the significance "Red" holds in her discography and the lore that surrounds so many of the songs.
Originally released in October 2012, "Red" is thought of as an autumn album by many, and its re-release this fall brings up a feeling of nostalgia for many fans in their late teens and early 20s. For these fans, a special part of these re-recordings is hearing the clear maturity in Swift's voice compared to the original albums. Additionally, instrumentals and background on several tracks were added or modified. Similar to "Fearless (Taylor's Version)," the album sounds different and more true to Swift's current sound but holds onto the essence of its theme of beautiful heartbreak. 
Swifties were of course excited to hear the re-recordings of favorites such as "Begin Again," "22" and "Starlight," but itching to hear a string of unreleased songs "From the Vault." Swift wrote these tracks back in 2012, but they were not included on the original album or even officially recorded until now. The 10 new tracks add new meaning to what fans know the world of "Red" to be, and The Pace Press has pulled them out of the vault and into the open, diving deeper into their significance to the album.
---
Ronan
Taylor Swift is an expert when it comes to penning romantic heartbreak to sound, but some of Swift's most tragic lyrics are connected to family, both her own and others. In many ways, she tells her most affecting stories through the relationship of a mother and her child; in songs like "The Best Day" or "Soon You'll Get Better," Swift paints two opposing facets of life with her mother. On "Ronan," she paints a forlorn portrait of mother Maya Thompson and her son who tragically passed away from neuroblastoma mere days before turning four years old. In this new rendition, Swift's vocals have matured greatly, adding more emotional depth that only comes with age and experience. "Ronan" was already heartbreaking enough a decade prior, but now that Swift is roughly the same age as Thompson was following her son's premature passing, everything about "Ronan" holds more gravity than ever before. Heartbreak isn't just associated with romance, it exists within multitudes.
Better Man
A reflective track likely referencing Swift's relationship with actor Jake Gyllenhaal, "Better Man" imagines what the love affair could have been. The lament captures feelings of a fresh breakup with the knowledge that the relationship needed to end for the better, but also with the pain of missing the good that was seen in the other person. Swift very simply sings, "Sometimes, in the middle of the night, I can feel you again; But I just miss you, and I just wish you were a better man." The layers of background vocals, especially during the chorus, add to the passion in this track. The dynamic of a person giving their all to a relationship and the other person being very unpredictable with their words and actions is also explored. The track shares similarities with "Dear John" from Swift's 2010 album "Speak Now."
Nothing New (featuring Phoebe Bridgers)
A common theme present in the vault songs of "Red" is that they explore something taboo, something that everyone is afraid to admit they have experienced. At that point in her career, the 22-year-old Swift had already been the subject of tabloid scrutiny in every possible sense, and to include some of these tracks on "Red" a decade ago would have been viewed as vain and egotistical. Fortunately, however, with artists like Phoebe Bridgers, we have become more accepting and understanding of discussing the malaise of being in your early 20s and feeling completely out of place no matter what you do. Swift even equips Bridgers's penchant for layering vocals (which she pulled from Elliott Smith) almost to personify insecurities flying through your mind on a sleepless night. "Nothing New" is a precursor to her later melancholic writing present on "folklore" and "evermore;" it resembles the older and now jaded sister of her song "Never Grow Up" from her third LP.
Babe
"Babe" follows an irregular timeline, given that it was written in 2012 and finally dropped in 2018. However, it was released by country duo Sugarland with Swift on backing vocals. Being that this is one of three songs previously released and heard by fans, it is fulfilling to hear Swift's version under her ownership. "Babe" benefits greatly from its placement in the tracklist as it serves as a necessary break after the heavy emotions from the previous track with Bridgers.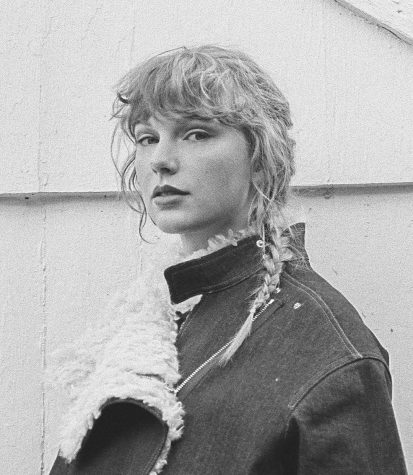 Message in a Bottle 
Swift confirmed a day before "Red's" release that this vault track would be an all-out pop banger after fans realized Max Martin and Shellback, the producers behind the singles of "Red," most of "1989" and "reputation," had writing credits on the song. The song fits well on "Red" but also sounds like the foundations of "1989" and what would catapult Swift from a country singer to full-blown pop star. A hopeful song about "the chase" before a relationship, Swift sings, "A message in a bottle is all I can do; Standin' here, hopin' it gets to you" with her voice twinkling against the bubbly production.
I Bet You Think About Me (featuring Chris Stapleton)
"I Bet You Think About Me" holds a sound reminiscent of Swift's roots as a country artist. Listeners are taken back to her debut album in which there was an apparent twang in her voice, and she ever so slightly adds it back into this track. Country singer-songwriter Chris Stapleton is the perfect addition to the song and its sound, and his backup vocals complement Swift's voice very well. With the title saying it all, this song seems to be a continuation of "We Are Never Ever Getting Back Together," playing up Swift's post-breakup shamelessness that is easily noticeable in her writing. She hammers home her message at the end with the lyrics, "I bet you think about me when you say 'Oh my god, she's insane, she wrote a song about me.'"
Forever Winter
Taylor Swift co-wrote "Forever Winter" with Mark Foster of electropop band Foster the People, and like its title suggests, "Forever Winter" swells and shrinks from infinite magnitudes to atomic units, never halting yet never overzealous. The highlights are the horns throughout and the trance-like outro, both reminiscent of folk-pop bands like Edward Sharpe and The Magnetic Zeros and Of Monsters and Men, simulating the sensation of being caught in a flurry of snow. Like "Ronan," this song isn't romantically heartbreaking but it's platonically tragic pertaining to the loss of a friend at a young age from devastating circumstances. Pleading in lyrics like, "If I was standing there in your apartment I'd take that bomb in your head and disarm it/I'd say I love you even at your darkest" many surmise this song is dedicated to one of Swift's high school friends.
Run (featuring Ed Sheeran)
After recording the hit "Everything Has Changed" with singer-songwriter Ed Sheeran, Swift invited him to the vault for another one. This innocent, pleading track yearns for an escape with a lover. It also plays with the idea of a rejected romance by family and friends, leading to the need for a secret love. Swift has also explored this theme in tracks such as "Wildest Dreams" from the album "1989" and "illicit affairs" from "folklore." The dream of a carefree, private romance is shown through lyrics such as, "Pale blue sky reflected in your eyes; So give me a reason and don't say no, no." As fans heard in "Everything Has Changed," Swift and Sheeran's voices blend together beautifully, and this track highlights the fullness in both of their matured voices.
The Very First Night
"The Very First Night" already appears to be a fan favorite of the vault songs and is the perfect synthesis of her country beginnings and the stemming of her interest in synth-pop. When the tracklist was first unveiled, many thought this song would be a somber ballad but the product is quite the opposite. Conjuring up the aesthetic of uber-hipsterness and twee that was ever-present in 2012 with the driving acoustic guitars, pumping bass drum and plucky chorus, the penultimate vault track sounds as though it should be playing in the end credits of a kitschy rom-com.
All Too Well (10 Minute Version)
"All Too Well" has a universal reputation for being one of the saddest songs on "Red." A reflection of Swift's happier times turned painful memories in her relationship with Jake Gyllenhaal, the specific lyrics paint romantic scenes in fans' heads that can be tied back to their own past relationships. In an interview with Cheslie Kryst, Swift spoke about her fans and their connection to the song, saying "these songs were mine years ago when they were written. Now they're ours and they're shared… I think every single person out there might have someone they think of when they hear this song."
The 10 Minute Version of this track opens with evocative notes and soft background vocals, differing significantly from the intro of the song's chords in the original version. Apart from the intro, the song as a whole is produced in a different way, almost putting it in a darker context.
With the song being 10 minutes long, there are several sections of new lyrics. The first change in lyrics comes early in the song in verse two, with the raw lines: "He's gonna say it's love, you never called it what it was; 'Til we were dead and gone and buried; Check the pulse and come back swearing it's the same." Other new lyrics dug at the significant age gap between her and Gyllenhaal such as, "You said if we had been closer in age maybe it would have been fine; And that made me want to die."
The track ends by fading out with repeated lyrics surrounding the words "all too well," giving a feeling of resolution, and possible healing, to listeners. The new lyrics further reveal the pain Swift felt at only 20 years old, adding more layers to the already heartbreaking track. 
"All Too Well" has gotten an abundance of attention since the re-release. Swift announced at the beginning of the month that a short film based on the song would also be released on Nov. 12. The film stars actors Dylan O'Brien and Sadie Sink and features Swift herself at the end. Swift was also the musical guest on "Saturday Night Live" on Nov., you guessed it, 13. She gave a beautiful performance of the 10-minute version of "All Too Well" atop a bed of maple leaves with segments of the film playing behind her.
From its debut as a five-minute-long track in 2012, this track has been a break-up anthem for the generation who grew up listening to Swift. By releasing the 10 Minute Version, she gave it a special and new meaning for both her fans and herself.
---
"Red (Taylor's Version)" has already received widespread rave reviews following its re-release. "Red" checks every box for a perfect Taylor Swift album but also for any breakup record, and it's safe to say that its re-release has cemented her status as one of the greatest songwriters of all time with the amount of pure excitement that she has ignited in the music community. 
Almost deliberately, "Red (Taylor's Version)" mirrors so many of the same concepts in Joni Mitchell's "Blue" but for a younger and more fiery generation. Even with the re-recorded opening track "State of Grace," notice how much more apparent the screeching guitar feedback is before Swift sings the first lyrics. The new version foreshadows the weight that the vault songs, and the entire album, would carry now that the world would know the full story of "Red."
Writers like Taylor Swift are so fundamental to music and the culture because she is able to find the exact words to illustrate complex human emotions and structure them effortlessly into music that's appetizing to the mainstream. So many of the songs on "Red (Taylor's Version)" feel like a knife twisting into an already fatal wound, yet the next are tender musings on those same wounds slowly but surely beginning to heal over. "Red (Taylor's Version)" is a supercut of love and all the frames in between, all woven into a quilt of bitter yet mended memories.