University students share internship experiences
With the Spring 2022 semester approaching, the time to search for your next internship is now. The University offers several resources through its Career Services Center, such as the Handshake app, as well as résumé and interview workshops. No matter your major or the different fields you may want to explore, New York City is filled to the brim with opportunities. Many University students shared their internship experiences with The Pace Press and how they got these fulfilling opportunities.
Health Science Pre-Med major and University junior Mae Rowe shared, "I work for NYU and the Center for Latino Adolescent and Family Health (CLAFH) (technically) as an Assistant Research Scientist and they have a connection to Montefiore's Adolescent AIDS Program, which is this really cool program in the Bronx that gives LGBTQ+ youth access to HIV and STI tests, treatment, and prevention as well as support groups, help with gender-affirming care, etc. I was accepted in February of 2020 and we were originally going to do street outreach, different in-person events to get people talking about safer sex for those in the LGBTQ community, talking about PrEP and PEP, the importance of HIV testing and getting rid of stigma when talking about it. Unfortunately, this was made all virtual when the pandemic started which limited the amount of outreach we could do, but we made do with what we had. We turned to platforms like Instagram and TikTok to start getting the word out about the kinds of services the AAP offers."
Rowe went on to say, "My role in this has been helping with graphic design/marketing for our website and different advertisements, as well as running the TikTok account and giving my team members ideas for videos based on current trends. With these videos we make relatable content for LGBTQ+ folks and make it known that our viewers can always reach out to us… We're not sure when we're going to do in person outreach, but until then, what matters is that we're still getting the word out about these really important services. I think when people have information and resources regarding HIV and STI prevention and treatment, it can be life changing… Not to mention, I wish I knew of a group like this when I was a teen questioning my sexuality and gender identity, so it's really nice to hopefully be that resource to others."
Communications Studies major Veronica Reyes shared, "I am a senior at Pace and I am currently working at Paul Wilmot Communications as a Beauty Public Relations Intern. I applied for the position on LinkedIn and had four interviews before being offered the position. If you're looking to build a career in Fashion PR like me, be prepared to do a lot of unpaid interning. Fashion and Beauty PR may seem glamorous and at times it can be, but interns are technically at the bottom of the food chain, so expect to be the ones doing the grunt work. Unpaid internships are difficult, but each one gets a little easier, so stick with them! If I could give any advice it would be to build as many connections as possible. It doesn't matter where you went to school or what your GPA is, connections are more important than anything!"
BA Art major Lauren Luspo shared, "This past summer, I was granted the amazing opportunity to intern as a Teen Apprenticeship Program Mentor at the Studio Institute in New York City, which I found through Handshake. Studio Institute chose four college students, including myself, to organize and mentor two teams and create art lessons for kids in grades K-5. I was able to give constructive criticism that motivated my teens to work harder, create out-of-the-box lesson plans and engage more with the kids they taught. Not only was I their mentor, but by the end of the six weeks, I was their friend. My mentees still reach out to me and I am so grateful to have formed such a strong bond with them and the other mentors. Overall, the internship solidified my idea of what I want to do in the future and gave me the experience I needed to follow that path."
University senior and Chemistry major Jen Hutnik shared, "My position at my internship at Vita Coco is quality insurance; I got this job just searching for internships related to chemistry this summer and I've been working there since June. I've really enjoyed working there and it's given me a lot of experience in the food science field. It's also been really cool to be a part of a team that is responsible for something so important, which is ensuring the quality of products that people drink daily."
Finally, Career Services Assistant Director Crystal Tsang shared advice about finding internships in your field, identifying your strengths if you are not sure which field to go into, and how to network your way into success.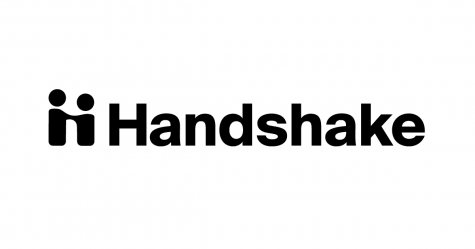 Tsang shared, "To identify internships in a field of interest, I would definitely recommend using our Handshake platform to search for opportunities, as well as attending our events and fairs to learn more about opportunities. The benefits of Handshake include (1) no computerized screening program to weed out your resume; (2) we have relationships with the employers; (3) there are over 70k opportunities posted last year – so something for everyone! If you need additional opportunities, there are also external job boards and company sites that you can use to find more internships. I recommend setting up a Search & Apply appointment with a Career Counselor from our office for more help."
 She continued, "To identify your strengths, I recommend setting up a Career Exploration appointment to discuss your strengths and any functional areas that align with your strengths. Our unique expertise as experienced career counselors allow us to provide 1:1 discussions to help students identify areas of interest/skills. Then we apply a strategic approach to searching and applying for opportunities – one that helps students explore industries and job roles while building their market value."
"Finally, If you want to boost your chances of landing an internship or job, be sure to network with industry recruiters and professionals who work at the companies of interest. Networking is simply building connections and getting to know more people. Here at Career Services, our Employer Relations team coordinates different employer spotlight events and career fairs to give students this opportunity to connect with employers from different industries. For example, in the fall season, we have a special industry exposure series to inform students about different employers, roles, etc. but it is also a great way for students to meet more people and gain more connections. The more recruiters and professionals you know and the more these people know about you (your career goals and skills), then the more you will stand out as a candidate."
For resources to help you land your dream internship, you can visit the Career Services page on the University's website. Make a one-on-one appointment with a Career Services advisor to talk about your desired career path and get your résumé approved, or attend a résumé or cover letter workshop through the Handshake website or app. You can even schedule a mock interview with an advisor to get ready for the real deal! For authentic world experience in any field you may want to try, there are opportunities at your fingertips for this spring.