Signora Gucci holds the power in this house
Ridley Scott's "House of Gucci," which dramatically arrived at the table on Thanksgiving Day, has been heavily mentioned in much of the early awards season conversation, partly due to the all-star ensemble featuring the likes of Lady Gaga & Adam Driver, the stars who play the ill-fated pairing that is Patrizia Reggiani & Maurizio Gucci. The film marks Gaga's second lead-billing role since 2018's "A Star Is Born" and she executes it fashionably, quite literally.
On March 27, 1995, in Milan, Italy, Maurizio Gucci was fatally shot by a hitman hired by his former wife, Patrizia. The film follows the pair's progressively fatal attraction as the Gucci dynasty morphs through company inheritance troubles and a need for creative revitalization and modernization.
With a runtime just under three hours, "House of Gucci" is a long rollercoaster that jerks you left and within minutes of the ride, it seems as if there may be a screw or two loose. Though inconsistent with its energy at times, the film is firmly held together by the glue that is Gaga with a tour de force that commands every millisecond of screen time that she is rightfully given, inherently demands even.
Patrizia is one of the only fully-fledged characters we see portrayed here. She's a human, she feels, and she kills, and so does Gaga. If she had any doubters at all after her role as Ally Maine in "A Star Is Born," then her Patrizia should have taken the last of them out with the trash. Through her delivery, and with detailed assistance from makeup artist Sarah Tanno and hairstylist Frederic Aspiras, Gaga is able to craft an arc that takes you from the father's daughter, Italian girl next door to unrecognizable monster. Alongside her, Driver plays a rather reticent Maurizio, of which he does his best with the material he was given.
Driver and Gaga's chemistry are undeniable, which many can tell from the much talked about sex scene full of animal grunts loudly placed over an even louder opera. It is both actors that easily make this film gripping. However, still, there are moments where the story unnecessarily shifts into a few different movies, one of them being an exclusively Jared Leto & Al Pacino feature.
Leto's performance is an eye-catcher as he delivered nothing short of eccentricity, though it's difficult to tell whether or not it was for the better. Regardless, his vivid and immensely caricaturesque portrayal of Maurizio's cousin Paolo Gucci was entertaining, to say the least, and helped move the audience through the slower portions of the film when we see the shifts away from Patrizia and Maurizio. If the roller coaster happens to stall on the incline, Leto happily pushes it over the hill with all his force. Doing a complete 180, Leto's on-screen counterpart Pacino gives an endearing but laidback performance as Aldo Gucci, Maurizio's uncle.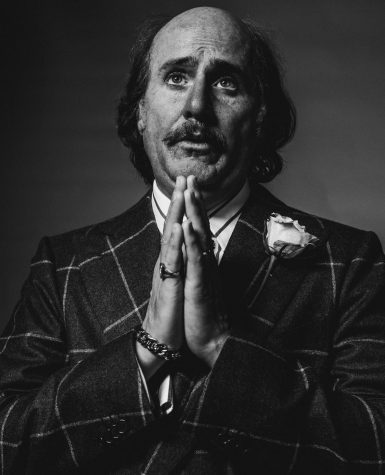 Scott could have explored one dynamic further between Patrizia and Pina Auriemma, a television psychic and self-proclaimed clairvoyant played by Salma Hayek. She guided Patrizia through her emotional turmoil and ultimately assisted her in finding an assassin to heal her wounds. We're introduced to Pina when Patrizia calls her show's telephone number, though blink and you'll see them sharing a mud bath. The two women are a joy to watch together on screen, but it's almost like seeing a lightning bug – you're entertained and thoroughly amused but only for a fleeting few seconds.
By the time you reach the film's third and final "act," the energy Gaga tirelessly puts effort toward building in the first two hours is entirely dead. When she finally reappears after a considerably long section of her absence, you can feel the audience re-adjust in their seats as if to say "okay, the movie's back on."
The film lacks small technicalities in both the editing and directing departments it makes up for with the sheer star power of the cast and their consistent efforts to get through this messy and campy saga, seamlessly as it continues to unfold and spiral into countless directions over its duration. 
As everyone does at some point in their lives, it occasionally loses itself in the madness, though Gaga herself ultimately can set the tone of each scene she graces and holds the torch, the power, and…everything but the gun. But who needs to when you're Signora Gucci?