The end of unpaid internships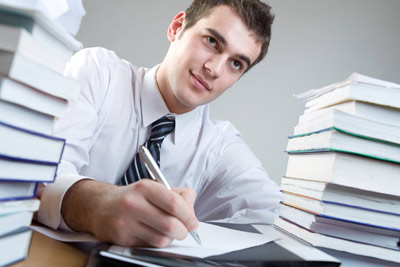 The summer movie hit The Internship has young people all over the world more motivated than ever to intern, even if it's unpaid—something students traditionally avoid. But The Atlantic is citing several recent court cases when speculating that the backlash against these internships "could end unpaid internships for good," while Time has declared that it's "the beginning of the end of unpaid internships."
Most notably, a former intern at Harper's Bazaar last year filed a lawsuit against Hearst, one of the world's biggest magazine publishing companies. Xuedan Wang, 28, was an intern at Harper's Bazaar's accessories department from August 2012 to December 2012, where she typically worked at least 40 hours week, and sometimes as much as 55 hours, without pay, according to her lawsuit.
"Unpaid interns are becoming the modern-day equivalent of entry-level employees, except that employers are not paying them for the many hours they work," the lawsuit stated. The lawsuit contends that Wang, and hundreds of other unpaid interns like her are a "crucial labor force" at Hearst.  Wang and her lawyers hoped to ask other people who have worked as unpaid interns for Hearst to join the class-action lawsuit, but failed to recruit any. Wang is seeking minimum wage pay and overtime pay in damages. Wang, who now lives in Brooklyn, completed a degree in strategic communications at Ohio Sate University and took the internship because she wanted to work in the fashion industry. According to the information for prospective interns published on the Hearst careers website, the company does not pay its interns but instead offers them academic credit, a practice that is widespread among publishing companies and other competitive industries. Wang was aware of this protocol but couldn't afford to pay for the credits, so in the end she didn't get those hours.
Now Wang is also suing another former internship post of the jewelry design company Fenton/Fallon, an internship she had right before Harper's. Wang feels she was doing the labor of an unpaid jewelry constructor for free. She hopes that together, the lawsuits help regulate what the employer allows the intern to do task-wise as well as limit the hours interns work.
Xuedan Wang's case was not the last case to make light and definitely not the biggest. The controversy of unpaid internships came up again, to a higher degree, with a federal judge ruling against Fox Searchlight in a case filed by unpaid interns who worked on the movie Black Swan. The lawsuit was first brought in late 2011 by two interns who claimed that the company's unpaid internship program violated minimum wage and overtime laws. The lawsuit, however, made controversy this year with amended claims brought by added named plaintiffs such as Kanene Gratts, who worked on Searchlight's 500 Days of Summer. Federal Judge William Pauley issued a ruling that is very favorable to the suing interns, in which they won the case. The judge concluded that the interns were classified improperly as unpaid interns and were in fact 'employees' who would be covered by the Fair Labor Standards Act and New York labor laws. The federal judge in New York has also certified a class action that will explore internships throughout the corporate departments at Fox Entertainment Group.
The most recent case includes a post that led attorney Maurice Pianko, who specializes in cases that involve the Fair Labor Standards Act, to 24-year-old Erica van Rabenswaay. Last year, Pianko founded Intern Justice, a website that provides legal information and services for unpaid employees. He, on behalf of van Rabenswaay. filed a lawsuit in federal court against New York based designer Norma Kamali for hiring van Rabenswaay in 2012 as an "apprentice," a three month-long position with no pay and vague promise that it would lead to a "real" job. Van Rabenswaay was hired after the internship but immediately fired, only to then see the same post she saw for the internship online once again. She stated, "It seems like what they do is have people come on for the three unpaid months and then let them go."
Summer is often seen as internship season, even if the sad reality is that unpaid work is now year round phenomenon. But this summer may prove to be a turning point: the end of the unpaid internship. Senior Deliana Acosta shared, "I completely understand why companies would either want to end their internship programs or make them stricter, who wants their name put negatively in the media?" while senior Jonathan Rivera added, "these interns had the opportunity to leave if they didn't like it, they're just ruining opportunities for the rest of us."