The brains behind your favorite Seaport restaurants and Pier 17 rooftop venue
A playground for University students and what is considered Lower Manhattan's finest gem, The Seaport and Pier 17 offer staggering views of the Brooklyn Bridge, paired with an array of foods and beverages to satisfy the diverse taste buds living in New York City. Seaport would not be a paragon without the accreditation of Creative Culinary Management Company (CCMC), the only hospitality group to launch during the pandemic, which is responsible for staffing and providing the food and beverages served at your favorite Seaport restaurants and Pier 17 amenities.
"As a company that started in the middle of a pandemic, we have always wanted to connect with the community surrounding the Seaport New York City and ensure that people who work and live in the neighborhood have an amenity in the form of restaurants and bars," said Pawel Brzezinski, Executive Vice President of Operations and Strategy for CCMC. 
Launched in July 2020, CCMC partnered with The Howard Hughes Corporation to manage a food-lovers paradise of seven establishments and growing. Amidst the onslaught of COVID-19, Brzezinski and his team at CCMC had an obstacle to tackle: with no indoor dining allowed at the time of their debut, The Greens, a rooftop restaurant, bar and concert venue on Pier 17, was the solution to providing a community and safe haven for local New Yorkers who yearned to escape the confines of isolation. 
"The Greens…was nothing more and nothing less, but simply our answer to the pandemic," Brzezinski shared. "We knew that people were stuck in their apartments in Manhattan. We wanted to make sure they had a place to go, where they can be with their closest friends and family, and be in the safest environment possible. So we devised those 28 mini lawns [for the Summer] that were socially distanced, and we didn't take reservations for more than four people or parallel." 
CCMC is the epitome of creativity, which is not only obvious given its name, but showcased in its ability to make winter dining outside in 20-degree weather bearable, even enjoyable. The Greens mini lawns scattered across the rooftop were replaced with cabin structures for guests to dine in the comfort of their own party, sheltered from others and the bitter cold, and ultimately carried the hospitality group through the winter months.
"I remember every single day we were getting feedback from our guests stating how grateful they were for doing what we did. Because that was the only time where they could go and see their friends and family during the holiday season," Brzezinski noted.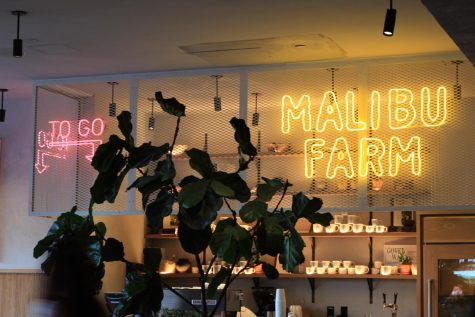 After the success of The Greens, CCMC opened Malibu Farms, a farm-to-table concept owned by Chef Helene Henderson, with its original location in Malibu, Calif. Enjoy Taco and Tequila Tuesday, watch the sunset across the Brooklyn skyline during Sunset Happy Hour or even indulge in some "live entertainment within the venue, which is really highly appreciated by people who live and work in the neighborhood," Brzezinski commented.
Neighboring Malibu Farms is where guests will find freshly-caught seafood, seasonal cocktails and that paint-worthy view overlooking the Brooklyn Bridge at The Fulton by Jean-Georges, his only seafood restaurant. Prior to CCMC, Brzezinski was the Director of Restaurant Operations for Jean-Georges Management for three years. It was during this time when Jean-George taught Brzezinski "how to taste, how to pay attention to details [and] how to really look at the restaurant from an operators perspective, but also from the guests perspective," which was pivotal in evolving Brzezinski's management style.
Every restaurant that CCMC oversees provides something different, with Dante and Dante's Negroni Bar, found within The Seaport, the ultimate hot spot for guests' mid-day or evening drinks. In 2017 and 2019, Dante was named the #1 bar in the world at the World's 50 Best Bars Award ceremony, and now, the location offers river views to glamor customers' evenings with world-class light bites, negronis, martinis or wines.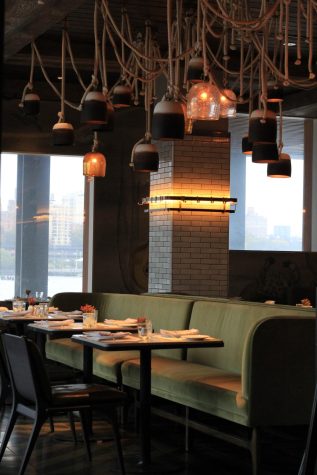 CCMC encapsulates its food, beverages and aura around seasonality, which is at the core of its business decisions. Conceptually speaking, Malibu Farm, The Fulton and Dante bring the outside in, with large windows towering from floor to sky. Most notably, Dante's interior was designed by Roman and Williams to create a rustic, elegant nuance to match the taste of their liquor. Tying in the aesthetic is the gigantic window spanning from wall to wall that, in just 45 seconds, can enclose the space entirely or bring the East River's breeze right to the bar and dining table, making it the perfect venue for corporate gatherings, birthday celebrations and social events.
"Moving a little bit outside of Pier 17, we have Sunday in Brooklyn and MakiTiki, which is a bar located on the cobblestones," Brzezinski transitioned. Sunday in Brooklyn, a pop-up restaurant taking Cobble & Co.'s previous location, is most known for its breakfast, brunch and drinks. Across the way is MakiTiki, formerly known as the Garden Bar, is their latest edition, combining Japanese maki, hand rolls and snacks with tiki, tropical-style cocktails.
And while all of their restaurants' beauty, unique concepts and ambiance are all the rage, Brzezinski knows that "none of that would be possible if [CCMC] didn't have great people working with [them]." 
"When I say people, it's absolutely everyone," he expressed. "It starts with a dishwasher to the general manager of the restaurants, and everyone is a part of the environment we have created. That's how we look at our people. That's how we look at our employment."
The Tin Building is the newest and grandest developmental expansion,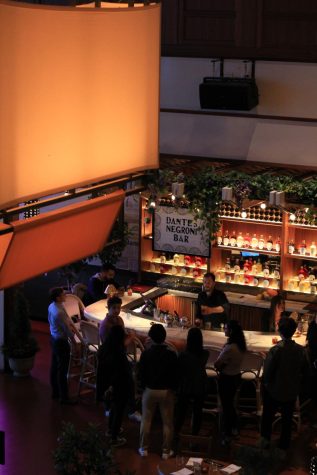 providing guests with a wide variety of breakfast, lunch and dinner options, including several bars and restaurants. Before the Building opened, none of the Seaport restaurants CCMC manages provided all three. Although Brzezinski is not overseeing this business, it is still a part of CCMC's purview. 
But expanding the company to a larger scale is not their top priority; rather, it's wanting "to make good and smart business decisions. It's really all about how we can make sure we are efficient, productive, and maintaining a culture that will attract talent and people so they can work with us to create a great experience for our guests."
Born and bred in Poland, Brzezinski graduated from the University of Warsaw with a Master's Degree in Finance and Business Administration when he came to the U.S. and discovered a love for the hospitality industry. Between 2017 and 2020, Brzezinski held a variety of positions, including Area Vice President of Hospitality Strategy for Barclays Center and the Brooklyn Nets; facilitated food and beverages for Nassau Veterans Memorial Coliseum on Long Island, working with The New York Islanders in Hockey and Arena Operations; for three years provided hospitality for the U.S. Open in Queens; and hosted the Grammy Awards in Los Angeles, Calif. 
For any students interested in pursuing a career in hospitality, CCMC is hiring an entry-level Event Coordinator position, looking for someone with an administrative background with a fire in their belly for food and beverage. To learn more, contact Rose Mercado, Senior Human Resources Manager at [email protected]; let her know The Pace Press sent you. To find more job openings at The Seaport and Pier 17, apply online at www.harri.com/creative-culinary-management or submit a resume for general consideration by emailing [email protected] With a business culture that empowers and immerses its employees to become one with the community, CCMC could be your next career-building opportunity into multifarious cuisine.