The 20 best albums of 2022
A majority of music from the last two years was recorded and conceived pre-pandemic, so it suffered from the lack of introspection of our volatile world today. 2022, on the other hand, might not be so focused on isolation-based creation but now possesses this knowledge. This year, music saw the long-awaited return of trailblazing artists, the bittersweet exits of eras and musicians and the emergence of unafraid new voices. Artists were enamored with the ability to experiment with subject and sound and while it might've not paid off well for all, many succeeded and produced work that is bound to be in discussions of end of decades lists.
Be sure to check out a special Press-Playlist with all of our top tracks in this article. In order of release date, these are The Pace Press' top 20 albums of 2022.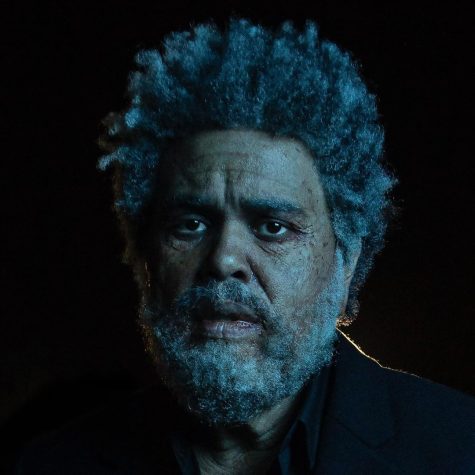 1. Dawn FM – The Weeknd 
Abel Tesfaye has always been wildly enamored with the '80s. Something that he has struggled with since the release of 2016's "Starboy," when he cut his Basquiat-esque hair and favored hyper-pigmented scenes in place of darkness, was to appeal to his day one fans and ditch this (presumably) new wave direction he was heading in, yet even his earliest mixtapes contained samples and interpolations of Fox the Fox, Siouxsie and the Banshees and The Smiths. As his career grew from a self-indulgent sad boy to a world-renowned Superbowl performer, everyone eventually makes their way to the '80s, and "Dawn FM" is The Weeknd at his most maximalist and surreal. "Dawn FM" is never gimmicky and maintains its focus with incredible pacing, experimental yet appealing production from Oneohtrix Point Never and an eccentric cast of characters including Quincy Jones, Jim Carrey and Josh Safdie. While "After Hours" is rooted in hedonism and excess in the face of depression, "Dawn FM" is the existential realization of one's lack of permanence, all while The Weeknd pulls off his best Michael Jackson "Thriller" impression and succeeds. Who knew the bardo could sound so breathtaking? – Jaeden Pinder
Our top picks: "Sacrifice," "Out of Time," "Is There Someone Else?"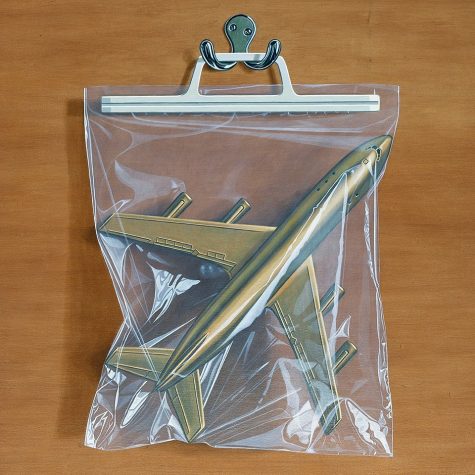 2. Ants From Up There – Black Country, New Road 
It happens only so often that a record becomes instantly timeless and homogenizes the angst of a generation. More recently, artists like Frank Ocean wax poetic, particularly for companionship in a mercurial world, as to be linked to other quells–but never eradicates–our overwhelming anxieties of existence. On their second LP, Black Country, New Road detail the binding destruction of codependency, as Isaac Wood wails, "Show me the fifth or the cadence you want me to play!" on "The Place Where He Inserted the Blade." More often than not, "Ants From Up There" feels less like music and more like a work of theatre, with scenes of dramatic soliloquies, a Lovecraftian dread for the demise of a relationship and the Concorde as the symbolic Cthulhu. The band's cultural references in songwriting and production, from "Billie-Eilish style," sensual dreams of Charli XCX, Henry VIII and even the aforementioned Frank Ocean's "White Ferrari" as an influence to the chaotic "Snow Globes", all form the devastation of the band's more accessible album, both lyrically and musically. Within a vacuum, "Ants From Up There" is already a painful album about nonreciprocal love, but the abrupt step-down of Wood days before its release colored in the context of the work further, suddenly labeling its status as mythical, akin to pre-1970s Pink Floyd. Instead of mentally chipping away and pushing past his capacity, as he sings on "Concorde," Wood severed the cycle that he desperately failed to break across 59 minutes, and in its own way, "Ants From Up There" has become a Concorde. The lyrics "For less than a moment/We'd share the same sky" have never been more fitting yet bittersweet, and we're grateful for the chance to have experienced it. – J.P
Our top picks: "Concorde," "The Place Where He Inserted the Blade," "Basketball Shoes"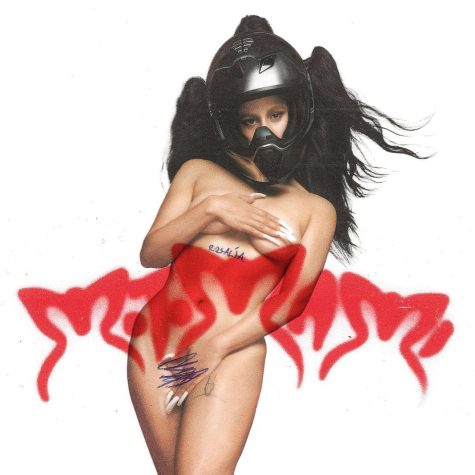 MOTOMAMI – Rosalía
"MOTOMAMI" functions as a standard for Rosalía's versatility. From "SAOKO" to "G3 N15", she's solidified her pop-based club hits along with multiple resilient ballads. As her third album, she's not immune to success; her second album, "El Mal Querer," received tremendous praise, with most of it attributed to her fresh yet influenced balance which led her to be a Best New Artist nominee at the 2020 Grammy Awards. "MOTOMAMI" is another experimental album on this list, marking one of Rosalía's best projects. The production team behind this is star-studded, ranging from Pharrell Williams to El Guincho. "LA FAMA" and "SAOKO" are two of the three singles that were released, with the first including a feature from The Weeknd. Following the release of her album, Rosalía was a musical guest on Saturday Night Live (SNL) with Zoë Kravitz as the host. Since then, she has received critical acclaim from every which way, even attaining a Grammy Award nomination for Best Latin Rock or Alternative album in 2023. "MOTOMAMI" deserves the success it has received so far, combining the traditional flamenco style of Spain with the modern Latin influences seen in the music industry today. – Sarah Bergin
Our top picks: "SAOKO," "LA FAMA," "G3 N15"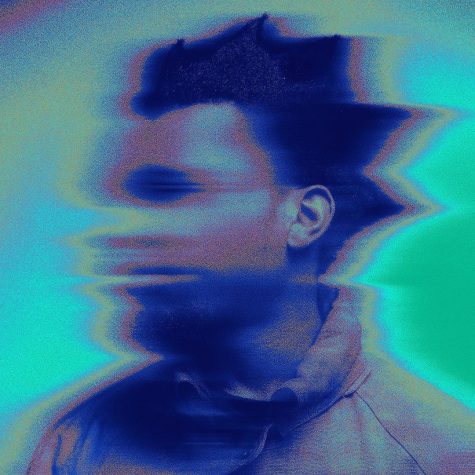 4. Melt My Eyez See Your Future – Denzel Curry
Denzel Curry has never been one to shy away from discussing his vulnerabilities and mental health, and on his fifth album, he tasked himself to depict the authentic Denzel and not one of his rap alter-egos. The title, as Curry detailed to Loud and Quiet, is symbolic of the circumvention of our problems and facing the truth and obstacles that will benefit us in the end. Curry took this proverb seriously, as the full package of "Melt My Eyez See Your Future" sounds virtually nothing like his past work, but has yielded his most realized material. "Walkin," in which Curry likens himself to a lone cowboy in a Spaghetti Western, is easily the best hip-hop song of the year by fusing old and new-school hip-hop stylings. Curry further pushes to the past with turn table work and flow on "Worst Comes to Worst" and "The Ills," yet still finds inspiration in the '00s by pulling T-Pain in for the infectious "Troubles," whose autotuned voice is just as diverting and entertaining as it was in 2007. In genre and energy, "Melt My Eyez See Your Future" is one of the first apprentices of Kendrick Lamar's "To Pimp A Butterfly" that is bound to spawn in the future in tracks like the Robert Glasper-assisted "Melt Session #1" and "Mental." Curry is one of the most underrated rappers in the industry, especially considering his recent snub at the upcoming Grammys, so we recommend that you see the future of hip-hop with us. – J.P.
Our top picks: "Melt Session #1 ft. Robert Glasper," "Walkin," "X-Wing"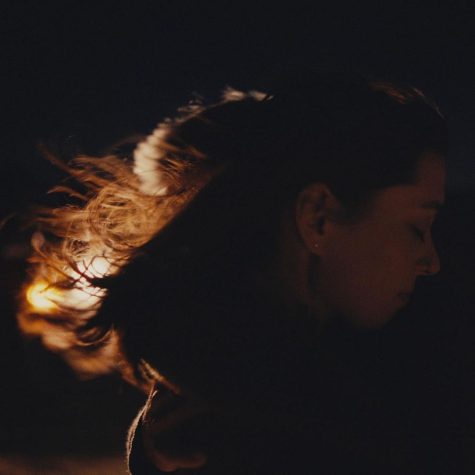 5. five seconds flat – Lizzy McAlpine
Some may attribute Lizzy McAlpine's success to the viral TikTok of her original song "You Ruined the 1975," but her newest album "five seconds flat" solidifies her spot in the music industry. This album speaks to standing still while the world moves on, leaving you to pick up your own pieces. The opener "doomsday" is particularly haunting, establishing the album's tone with a powerful bridge. The album includes a few features, ranging from FINNEAS to Laura Elliott, accompanying the pleasing lullabies of her voice, soothing the ears of listeners with her self-written songs. McAlpine's songs illustrate her raw ability to give her all to the witnesses of her life's story. The production doesn't overshadow the emphasis on vocality and writing but rather enhances it. Imagery and emotion shine through the darkness of the subjects discussed throughout "five seconds flat." Each song acts as an introduction to the next, acting as a tenacious piece of art. The last lyric on the album, "When I'm racing head-first towards everything that I want back," is the circling essence of her thoughts throughout the piece. McAlpine's most mature piece yet, "five seconds flat" exhibits the troubles of her own experiences by therapeutically sharing them with the world. – S.B.
Our top picks: "doomsday," "ceilings," "orange show speedway"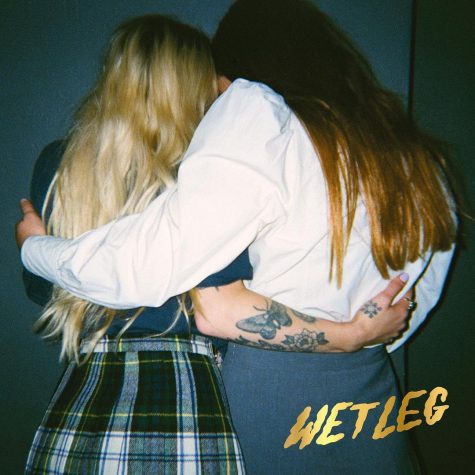 6. Wet Leg – Wet Leg
Cynicism runs rampant throughout Wet Leg's titular album. It's not often that we find a group brave enough to tackle the indie rock genre in such a bantered manner, but they did so while making a notable album in the process. Wet Leg consists of two members, Rhian Teasdale and Hester Chambers, working to create their first album together. Another Grammy award nominee on this list for Best New Artist, they have somehow remained partially unknown, all while receiving three million streams for their top song, "Chaise Lounge." They're well-known worldwide after releasing "Wet Leg," charting in the United States, United Kingdom and Japan, with the first two songs allowing them to make their place at #1 on the charts. Their refreshing take on post-punk allows them to mess around with lyricism, as shown throughout the album; however, their last song on the album, "Too Late No," contradicts this, showing off their musical abilities and bringing a refreshingly raw edge to their album. It's going to be interesting to see the trajectory of their career as the next future duo to keep your eyes on. – S.B.
Our top picks: "Wet Dream," "Chaise Lounge," "Too Late Now"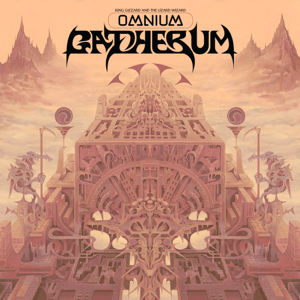 7. Omnium Gatherum – King Gizzard and the Lizard Wizard 
Well, they did it. King Gizzard and the Lizard Wizard finally gave the people what they wanted on their 20th record–Beastie Boys-witch-hip-hop. If you're still reading this and haven't clicked out yet, chances are you're either intrigued or afraid or both. Now 23 albums in, having released another three albums in October, the big 20 was simply a numerical measurement for the Australian group. "Omnium Gatherum" wasn't recorded and released as some glorious milestone achievement for the band, but it exists for the sake of their own amusement and could be considered the new starting album for those seeking to enter the Gizzverse. Tracks oscillate between genres from the environmental fury of the heavy metal "Gaia" to the Middle-Eastern influenced guitar on "The Funeral," and is ultimately tied together by the 18-minute opener "The Dripping Tap," which isn't anything except a stupefying evolution of "Head On/Pill." Being this deep into their career, each track on "Omnium Gatherum" is referential of old Gizzard habits; "Blame It On the Weather" sounds like a looping B-side from "Fishing for Fishies" and "Candles" is as if the landscapes of "Paper Mâché Dream Balloon" and "Butterfly 3000" were combined into a twinkly pop track. "Omnium Gatherum" takes everything Gizz has experimented with over the last 10 years and packs it up into 80 minutes of pandemonium to please old fans and convert new ears. Is this album all over the place? Yes. Does it entirely make sense? That's questionable. But is it the most unrestrained King Gizzard has ever sounded in their work? 100 percent. – J.P.
Our top picks: "The Dripping Tap," "Evilest Man," "Presumptuous"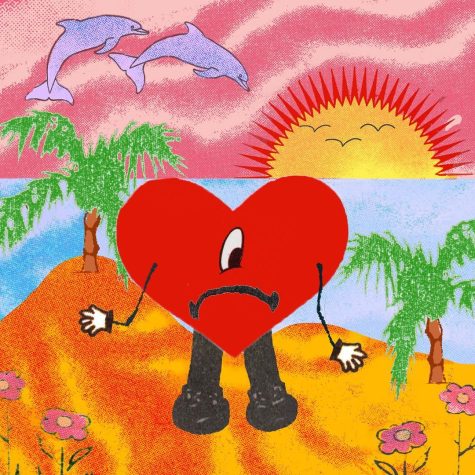 8. Un Verano Sin Ti – Bad Bunny
"Un Verano Sin Ti" is more than a catchy album; it's a political statement, reaching out to help others in a marginalized community and taking a stance on the issue. As a Puerto Rican artist, Bad Bunny used his musical platform to encourage listeners to advocate for the territory and its citizens. Puerto Rico has been through several hardships throughout the past few years, including natural disasters, but its community and support remain strong. One of the most notable moments from the release of "Un Verano Sin Ti" was the "El Apagon" video, which is a short film documentary incorporating footage of interviews, statements and also firsthand protests. A show-stopping video, "El Apagon" breaks the boundaries of what a music video can contain, showing the hidden aspects of the fight. On the other hand, he also includes other uplifting tracks, all combining to form the album that spent thirteen weeks on the Billboard 200. The discourse mentioned throughout this album isn't overshadowed by the Caribbean-inspired, upbeat production but carefully captures the essence of everything he stands for while exploring his musical style. – S.B.
Our top picks: "Después de la Playa," "Tití Me Preguntó," "Party"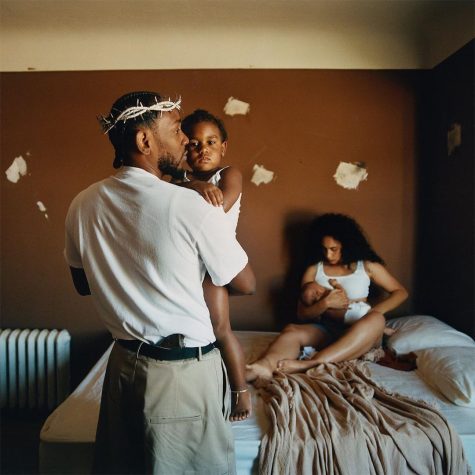 9. Mr. Morale and the Big Steppers – Kendrick Lamar
Kendrick Lamar's discography consistently exceeds itself in a way that further cements his place among hip-hop's greatest, yet the announcement of his final album with Top Dawg Entertainment–alongside the emotional "The Heart Part 5"–left many skeptical of his possibility to eclipse his past work. After reaching the summit of a legendary career at 25, at 28 and at 30, the demand for Lamar increased exponentially, as did the public's desire for him to fail. "Mr. Morale & The Big Steppers" depended on our expectations and what Lamar did, with an unaffected and stark attitude, is defy them: "I can't please everybody, I can't even please myself" he sings on "Crown." K.Dot recognizes his status as a savior but rejects it by exposing his imperfections as he chronicles themes of infidelity, trauma and fatherhood; ​​"Mr. Morale" is the memoir of Kendrick Lamar Duckworth, tying together everything that is his essence from jazz to West Coast influence, spirituality to social commentary, vice to virtue. Lamar has spent the last decade sonically focused on everything except for himself and it seems that this record is a swan song, a passing of the torch to the next generation and his cousin Baby Keem on the grand exit on "Mirror" ("Sorry I didn't save the world, my friend/I was too busy buildin' mine again"). He no longer wants to be Kendrick the Rapper but Kendrick the Person, and he best pleads this on "Savior." Lamar doesn't 'tap dance around any of the conversations' on "Mr. Morale & The Big Steppers" and though it might not suit everyone's tastes it is his most inventive and intimate record to date. – J.P.
Our top picks: "United in Grief," "Father Time (feat. Sampha)," "Mother I Sober ft. Beth Gibbons of Portishead"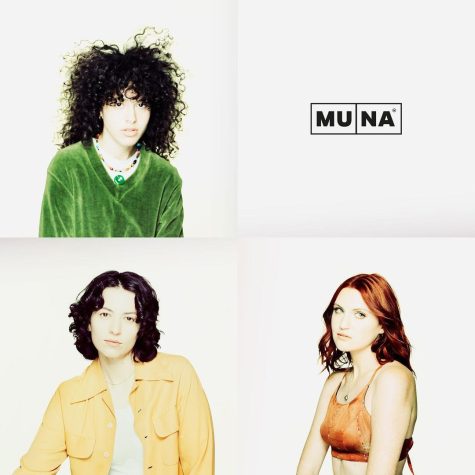 10. MUNA – MUNA 
MUNA's self-titled album may be their third, but there's a reason why the titular concept was saved until now. The trio came into their skin after creating an album that brings more depth to the pop world, including elements of rock and alternative in their music. The first song on the album, "Silk Chiffon," reflects their LGBTQA+ identifying singers, noting that "She said that I got her if I want/She's so soft like silk chiffon," with a feature from Phoebe Bridgers. "Home by Now" incorporates synth beats reminiscent of the 1980s, while "Kind of Girl" reminds listeners of the early 2000s, causing them to reach for their Tamagotchis and drive to the mall. While it has different sounds coming from every corner, MUNA works better than you could imagine. This album has many songs that could be heard from a film's soundtrack due to the varying decade influences and approachable lyricism ("Handle Me" is the one that comes to mind), but it still remains a piece that should be consumed in one sitting, from top to bottom. – S.B.
Our top picks: "Silk Chiffon" "Kind of Girl," "No Idea"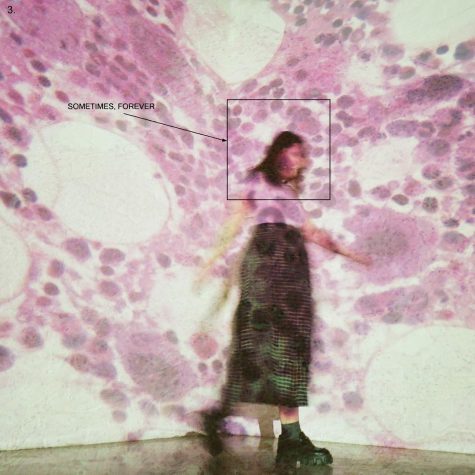 11. Sometimes, Forever – Soccer Mommy 
All good things come in threes, including "Sometimes, Forever," Soccer Mommy's third album in her discography. This album emphasizes her role in the indie pop realm, incorporating memorable melodies and lyrics with a personal touch. The A side of this album is particularly soothing, with tracks "Shotgun" and "newdemo" ending that portion of the piece. Meanwhile, the B side isn't afraid to look at loss right in the face, showing how important it is to confront your biggest fears and troubles no matter how hard it may be. The transitions from songs like "Shotgun" to "Darkness Forever" confirm this, as the indistinguishable sadness throughout is apparent yet covered by the first few tracks on the album. "Fire in the Driveway" continues to carry the shadow of her tormented success story throughout. As you dive deeper into the piece, you see Soccer Mommy's proper form, all while she shares her mature and established stories. This Switzerland-born native raised in Nashville, Tenn. has created a mold for her future projects, a beneficial outcome of an accomplished album. – S.B.
Our top picks: "Shotgun," "newdemo," "Bones"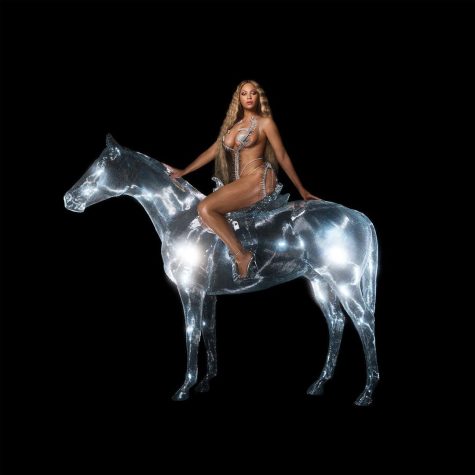 12. RENAISSANCE – Beyoncé 
There's not much that can be written about "RENAISSANCE" that hasn't already been said. Even though she has been steadily releasing work over the years, including the soundtracks for the 2019 adaptation of "The Lion King" and "Black Is King," the prospect of another solo project post "Lemonade" felt less conceivable with each passing year, until she appeared astride a glowing stallion six years later, signaling her anchored return. To date, Beyoncé is the only artist to successfully interpolate Right Said Fred's "I'm Too Sexy"–sorry Taylor and Drake–and her seventh LP is a celebration of house, disco and afrobeats, but it is also a tribute to the voices of the black and queer artists behind it. Beyoncé paints Daniel Quasar's Pride flag and samples Ts Madison on "COZY"; "PURE/HONEY" samples the voices of legends Kevin Aviance, Kevin Jz Prodigy and Moi Renee and transports you to the ballroom scene of 1980s Harlem; and Honey Dijon and Big Freedia are featured on the front half of the album–and this doesn't even cover the rest of the legendary musicians she recruited for the project. "HEATED" is most affecting as a dedication to Bey's Uncle Jonny, but is an impactful assertion of her image: "Drinkin' my water, mindin' my biz/Monday, I'm overrated, Tuesday, on my d*ck" she spits back at her critics. "RENAISSANCE" transcends Beyoncé, not just from its universal enjoyability, its stronghold of producers or even its ability to crank out dance trends, but because it personifies the quintessential night out, filled with sweat, glitter and above all the refusal to be held back by any inhibitions. After two years in a pandemic, "RENAISSANCE" was the album everyone needed, and Beyoncé was just the mouthpiece to usher in this liberation. – J.P.
Our top picks: "ALIEN SUPERSTAR," "VIRGO'S GROOVE," "SUMMER RENAISSANCE"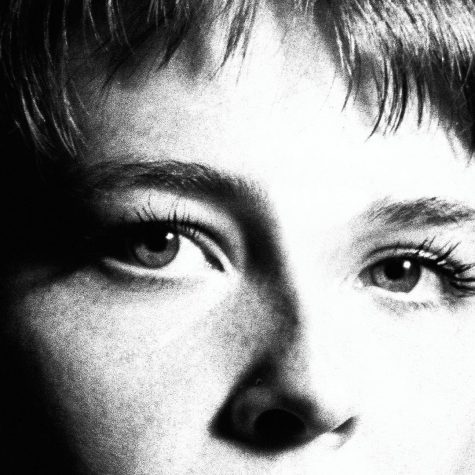 13. Surrender – Maggie Rogers
Fresh off of finishing her thesis for her master's degree at Harvard's Divinity School, Maggie Rogers created an album to showcase precisely what she studied. Following her overwhelming touring experience before the pandemic isolation of 2020, she created an escape for herself with the second album in her discography, "Surrender." In an interview with Apple Music, she said "…the thing that surprised me more than anything—that that was the place I escaped to, and it was the thing that became the way I survived it, or the way I worked through it. This idea of joy as a form of rebellion, as something that can be radical and contagious and connective and angry." Rogers showcases this through echoing instrumentals and pop-based synth that establishes an other-worldly album. The progression of the tracks, ranging from the melodic chorus in "That's Where I Am" to the intense vulnerability of "I've Got a Friend" illustrates a dynamic sense of her musicality. She stays true to her original tone while experimenting with new techniques and further growing her experience in creation. Rogers has come a long way since going viral with Pharrell, and it's only expected that she'll work towards honing her voice even more as time goes on. – S.B.
Our top picks: "That's Where I Am," "Be Cool," "Symphony"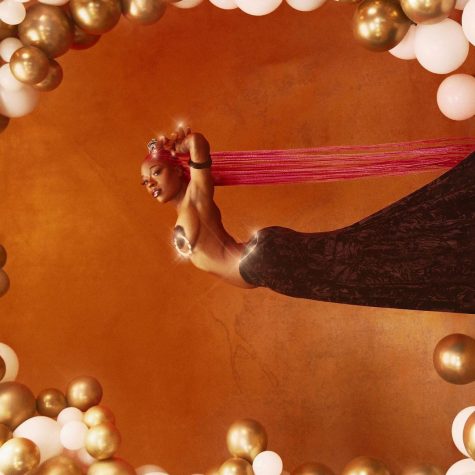 14. Natural Brown Prom Queen – Sudan Archives
Brittney Parks didn't fit in in high school. She longed for the day she could leave her hometown, but after her pilgrimage to LA, she pined for the lost memories she fought to avoid and sought to reclaim them on "Natural Brown Prom Queen." On her sophomore LP, she embraces home as the groundwork to traverse her synapses, dissecting the psyche of Brittney Parks, a young violinist and of Sudan Archives, the ascetic creator. Together, they unite and champion "NBPQ" as a work of self-love beyond sonic classification. The one-two punch of the steady "Homemaker" and explosive "NBPQ (Topless)" contrasts the facets Archives assumes, one that "cries when she's alone" but proudly declares that she's "not average," and, to be fair, we agree with her. On "Selfish Soul," "FLUE" and "TDLY (Homegrown Land)" Archives utilize the violin, often considered a serious and stringent instrument, as a source of rhapsodic gaiety. "ChevyS10," is an undulating odyssey through an impulsive and invigorating tryst and features the album's best production. Parks' most powerful ruminations are often when she is her most hilarious; on the brash "OMG BRITT" she raps, "I was there for you, even on your birthday/I bought cake, macaroons, and a f*cking pony/But these days you the one that's acting f*cking phoney/You little party-ass b*tch, pin it on the donkey." "Natural Brown Prom Queen" is mystifying, unyielding, fragile, "silly" and a stunning portrayal of proud Black femininity. – J.P.
Our top picks: "Selfish Soul," "ChevyS10," "Freakalizer"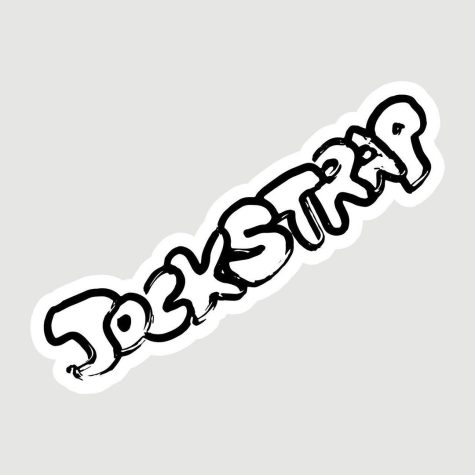 15. I Love You Jennifer B – Jockstrap
The aftereffect of hyperpop's popularity in 2020 has forced artists to believe that they have one of two career paths to head down: make a disco album or something so experimental that its value cannot be argued with. This all-or-nothing mindset has led to fabricated and disingenuous work, but groups like Jockstrap (composed of Georgia Ellery and Taylor Skye) find a middle ground by sampling both the traditional and avant-garde. Like Magdalena Bay (who appeared on our 2021 list), they merge the ethereal with the metallic; the only distinction being that Magadelena Bay disappeared to cyberspace and Ellery remained in the concrete world. Ellery's voice and string arrangements are juxtaposed against "Greatest Hits," whose chorus and percussive breakdown aptly fit the song's title. Bollywood, "Animal Crossing" and "Lolita" are three things we would never expect to see together, but Jockstrap fuses them on the ravey "Debra" to surprising success and "50/50" is their most severe track but is also their most mesmerizing. Despite the experimentation on the album, there are mundane moments on the album; "Glasgow," a conventional and poignant moment of the LP details protective seclusion over an acoustic riff. If this is how the duo sounds on their debut, we'll patiently wait for their actual greatest hits compilation. – J.P.
Our top picks: "Greatest Hits," "Glasgow," "50/50 (Extended Mix)"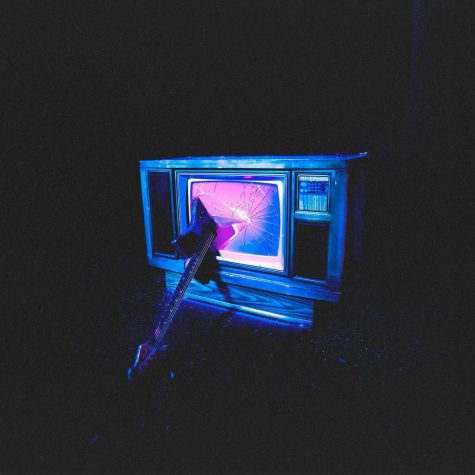 16. <COPINGMECHANISM> – WILLOW
If nepotism brought something good into the world, it's WILLOW's music career. "<COPINGMECHANISM>" incorporates pop, punk and rock concepts in a broody, heartbroken piece of art. Throughout the album, WILLOW takes listeners on a ride through the ups and downs of a relationship, including her personal doubts. At 29 minutes, this is one of the shorter albums on our list, each song carefully crafted to fit together in a cry for what was. WILLOW emphasizes not only her introduction to this genre but also individuality, ranging from the gritty chords to the stylized song titles. "hover like a GODDESS" dives into the rhythmic angst that signifies her whole voice, while "WHY?" brings listeners back to the beginning of WILLOW's career with her haunting alternative voice, effectively showing the evolution of her music. "Split" is in the same realm as the latter, allowing an audience full of strangers to hear about her most personal experiences. "<COPINGMECHANISM>" may show an insane amount of determination and ambition on her end, but this is not the last time we will see her work on another personal album. – S.B.
Our top picks: "curious/furious," "WHY?," "hover like a GODDESS"
17. The Organic Band – Babe Rainbow 
Who doesn't love a refreshing dose of psychedelic rock? Babe Rainbow has flown under the radar for quite some time, releasing their fifth album: "The Organic Band." This group adores exploring the decades, focusing on their surf-based persona adapted from their coastline hometown in Australia. Their unique style shines through in this album, combining both influences of rock and latin genres, leaving them with an atmospheric tone that is all-encompassing. The opening track on the album, "Inner Space," focuses more on bringing attention to the musicality within the album, setting up the same expectations throughout the rest of the songs. Their sound is shown especially in "Mediterranean," a groovy yet grounded track throughout the 11-song piece. "Naxos" is even more representative of this, utilizing many instruments to showcase their versatility. The last song on the album, "Sunshine and Shadow," perfectly closes out the album, bringing a sense of closure with the instrumental composition yet longing for more. With such a well-rounded album, Babe Rainbow is undoubtedly bound to gain popularity with multiple generations due to its 60s tunes and modern production. – S.B.
Our top picks: "Inner Space," "Naxos," "Mediterranean"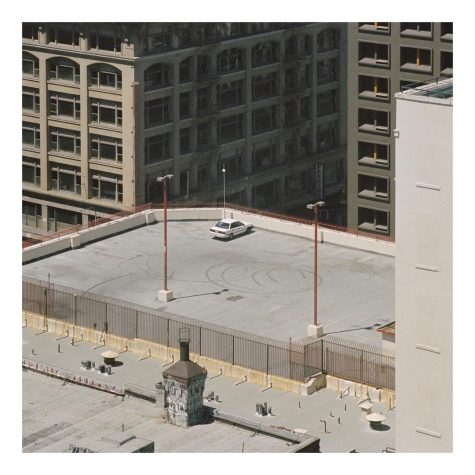 18. The Car – Arctic Monkeys 
On "Tranquility Base Hotel & Casino," Alex Turner crooned how much he "just wanted to be one of the Strokes," and he got what he wanted, but at a hefty price. Like the Strokes and their debut "Is This It," Arctic Monkeys have been at the mercy of "AM" for almost a decade now, and while a centerpiece of their catalog, anything that veered even slightly from that sound would never satiate even the most faithful disciples. Naturally, they decided to create a concept album about a hotel on the Moon for their follow-up. Four years after escaping to the cosmos, the band returned to Earth with "The Car," still drawing from lounge rock but thematically centered on the music industry. More than ever, the band is evoking the Beatles, with "Body Paint" as the most conspicuous example, calling to several tracks on "Sgt. Pepper's Lonely Hearts Club Band." They even go darker in sound; the dirge-like "Sculptures of Anything Goes" could have been scored by Trent Reznor and Atticus Ross, and we wouldn't have noticed. "The Car" shimmers because of its baroque influence and string arrangements, courtesy of producer James Ford and its refusal to pander. Sure, "Hello You" does sound like "Knee Socks," but it seems it is more out of obligation to please the "AM" enthusiasts. "And if wе guess who I'm pretending to be/Do we win a prize?/Having attempted twice/both incorrectly/Do we get a third try?" Turner asks us–or himself–on "Mr Schwartz." The frontman has grappled with and rejected his image since their breakthrough, so the real identity of the Arctic Monkeys will always be a contentious point: just see their debut LP's title. – J.P.
Our top picks: "Sculptures of Anything Goes," "Body Paint," "Big Ideas"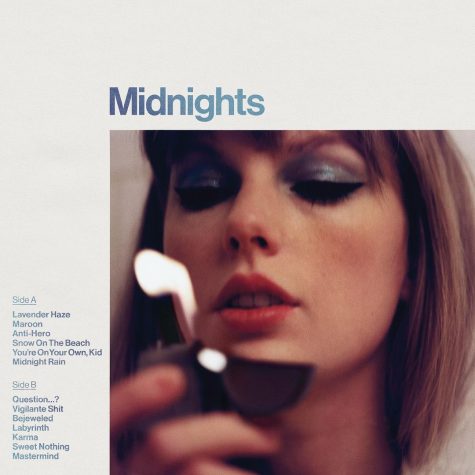 19. Midnights (3am Edition) – Taylor Swift 
Taylor Swift said, "Meet me at midnight," and millions of listeners did. The week following this album's release, Swift dominated the Billboard Top 10, with all 10 spots filled with tracks from "Midnights." The popularity of this album is justified by Swift's vulnerability and experimental production, shown in both the original release and the "3am Edition." Right off the bat, it's clear that Swift isn't messing around with this new era. The hard-hitting melody of "Lavender Haze" puts listeners in a trance, becoming one of Swift's best opening tracks. Her lead single "Anti-Hero" combines these aspects with her matured songwriting, utilizing the skills that she has built from her past albums. The fantastic contrast between songs like "Bejeweled" and "Labyrinth" proves that it's possible to bounce between genres with the right producer and vision. The "3am Edition" tracks are the cherry on top of the cohesive album, as they bring even more charm to the concept of the album. Even though the original album is well off on its own, the extra songs add the more recent tonality from "folklore" and "evermore" alongside her return to pop. Swifties no longer have sleepless nights wondering what could've been due to Swift's spontaneous release of her most heartfelt album. "Midnights" is "1989's" big sister, and for that–we're thankful. – S.B.
Check out our full review of Taylor Swift's "Midnights." 
Our top picks: "Labyrinth," "Mastermind," "Would've, Could've, Should've"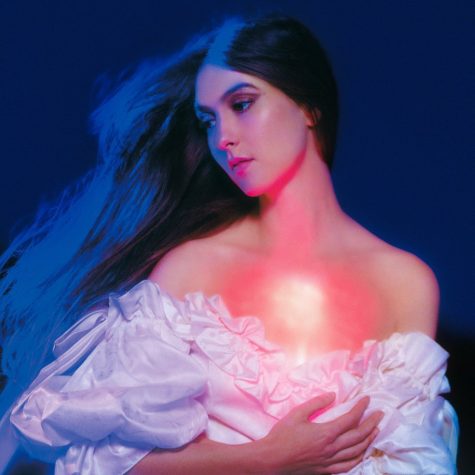 20. And in the Darkness, Hearts Aglow – Weyes Blood
After 2019, Natalie Mering sought to create a follow-up to "Titanic Rising," and produced one on "And in the Darkness, Hearts Aglow," which complements rather than exceeds the Laurel Canyon sounds she has emulated. Mering recognizes that we are all united by our individual loneliness but divided by our unwillingness to break away from our singularity: "We can't see from far away/To know that every wave might not be the same," she sings on the opener. Except for two interludes, the songs are ever-expanding and meditative in an almost sermonic fashion, mostly from her Pentecostal upbringing. The ambient "God Turn Me Into a Flower" descends into musique concrète built around field recordings of echoing birds, synths and cello, and is followed by "Hearts Aglow"–the most uplifting point of the melancholic record. "The whole is crumbling" she shrugs. And then, "Oh, baby, let's dance in the sand!" On her fifth album, Weyes Blood suggests that we all have a flicker of hope left in us but are also completely aware that we don't have control over everything. If "Titanic Rising" was the struggle to breathe under a tidal surge, "And in the Darkness, Hearts Aglow" is the washing onto the shore and continuing onward, though directionless. – J.P.
Our top picks: "God Turn Me Into a Flower," "Hearts Aglow," "The Worst Is Done" 
The Pace Press' Honorable Mentions:
Pompeii – Cate Le Bon

Laurel Hell – Mitski

Lucifer on the Sofa – Spoon

Classic Objects – Jenny Hval 

Ramona Park Broke My Heart – Vince Staples

It's Almost Dry – Pusha T 

Blue Water Road – Kehlani

Ugly Season – Perfume Genius

Stick Season – Noah Kahan 

SOS – SZA