Harvey Weinstein sentenced to additional 16 years for decades of sexual abuse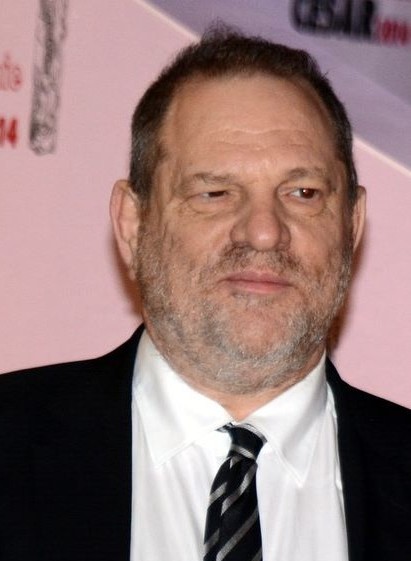 Harvey Weinstein, the co-founder and producer for Miramax Films, was sentenced to an additional 16 years in a California State Prison consecutively following his current 23-year sentence in New York on Feb. 23.  The film mogul is serving his current sentence at Twin Towers Correctional Facility in New York where he was convicted of rape in the third-degree (related to Jessica Mann's allegations) and criminal sexual act in the first degree (from Mimi Haleyi's 2014 allegations). Since his sentencing, many more women have come forward and spoken out about their non-consenting encounters with Weinstein. The women who have shared their stories have inspired what is known as the #MeToo movement.
The #MeToo movement was founded in 2006 by Tarana Burke, which inspires individuals to share their experiences of sexual abuse or sexual harassment with the hopes of bringing awareness to the sexual harassment crisis in Hollywood. Since the original Weinstein trial, the #MeToo movement has created pathways for people to have their stories heard and has provided resources to help them heal.
Though his sexual abuse had gone on for decades, his first rape allegation did not come to light until Dec. 1993 when "The Sopranos" actress Annabella Sciorra said the mega-producer raped her in her apartment after a film industry dinner. Between 1994 and 2020, actresses, models and former assistants have accused him of criminal sex acts.
Gwyneth Paltrow, Cara Delevingne, Angelina Jolie, Uma Thurman, Lupita Nyong'o, Léa Seydoux and Salma Hayek are just a few of the multitude of women in the film industry who have fallen victim to Weinstein's actions.
Following Weinstein's convictions, Bill Cosby, Kevin Spacey, Roman Polanski, Chris Noth, James Franco, Morgan Freeman, Matt Lauer and more men in Hollywood have been accused of sexual harassment and paying off their victims to maintain their innocence.
Weinstein's 39-year prison sentence indicates that the 70-year-old producer-turned-predator will spend the rest of his life behind bars.
"I would like to see him rot in prison for life. I think his sentencing would have been even harsher if it was handled collectively and not state by state," said University student Maddy Turunen. "I also worry that there are grounds for him to appeal based on biases created by the number of trials. There is no way to find an impartial jury at this point. The amount of harm he created will never be rectified completely and his victims deserve more than ever-changing outcomes," she stated. 
If you or someone you know has been a victim of sexual harassment, please call the National Sexual Assault Hotline at 1-800-656-4673 for support and resources.