Welcoming Students With Open Arms: The Confucius Institute
Located on the 4th floor of 41 Park Row is the involved and diverse Confucius Institute. The Confucius Institute is a non-profit, public educational organization which works with Ministry of Education of the People's Republic of China. The Institute helps to promote Chinese language and culture all over the world and especially in the University. In fact, it was the first University-based Institute in New York City. Established in May 2009, the Institute is now celebrating its 10th year anniversary on campus. Due to its location, members enjoy a unique geographical advantage in the center of finance, culture, and politics.
In honor of Asian Pacific American History month, The Pace Pressconducted an in-depth feature on the Confucius Institute on campus, and some upcoming events they are hosting for students on campus.
What services does the institute provide?
"Our first mission is to teach Chinese to the community. If Pace students would like to learn Chinese, they are really welcome to come to us," shares Xingzhi Sun, Chinese language teacher at the Confucius Institute, from Changchun University in Jilin Province China. "We want to do something as kind of a bridge, and to make the American students knowledgeable of China and the Chinese culture."
The CI serves as a strong international institution, and the CI on-campus is the only program in the world to have two Chinese partners — Nanjing Normal University and Phoenix Publishing and Media Corporation. From its national collaborations and excellence in arts and sciences, the on campus Institute stands out for its excellence worldwide.
The Institute also offers different scholarships for students on campus who are interested in studying and learning more about Chinese culture. Students who are interested can check these out on the University's website.
What upcoming events does the institute have planned?       
"We have a Chinese corner every Friday from 1:10–2:10 where we encourage the Pace students, and also the Pace teachers and community, to join us," Sun adds. "Here, we are going to introduce some Chinese culture and some customs about what is going on in China nowadays."
According to Professor Sun, these topics of conversation can range from what retirement in China looks like to the culture surrounding marriage. In addition, they have previously discussed the dating culture and customs in China, like the value of family. More events are held throughout each semester and are available to students through the office on campus.
What overall message would the institute like to communicate to the campus community?
"We are a bridge that crosses the United States and China. We hope, through us, that the two countries and the people that live there can understand each other better, and know each other's culture," says Sun. "This world is full of diversity, and the United States and China are a part of this world. Making these countries communicate well, and understand each other better is the goal, and we want to serve as that bridge."
The Confucius Institute is a great resource on campus for students who are looking to learn more about global diversity and culture. CI is always welcoming University students from all over the globe with open arms.
About the Contributor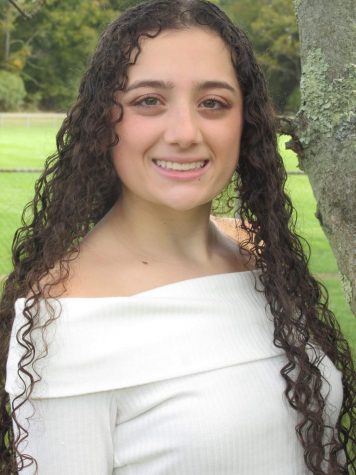 Brooke Salamone, Staff Writer
Brooke Salamone is a current senior at Pace University studying Communications with a concentration in Journalism and Digital Storytelling. Throughout...