Millie Bobby Brown responds to cyberbullies
Millie Bobby Brown is a young actress and known activist, most widely recognized from starring in the Netflix original hit "Stranger Things." The fourteen-year-old star has made her break in the acting world as Eleven, a troubled yet strong young girl, whose characteristics seem to reflect Brown's own values: strength, confidence, and being true to yourself. After leaving Twitter due to cyberbullying, Brown found a platform for her voice at the MTV Movie and TV awards on June 18.
Foregoing the event due to an injury, Brown accepted her award for her performance as Eleven via a pre-recorded video message. She shared her gratitude to her fans and colleagues, then continued with a message for the "young people" watching.
"Since I know there are many young people watching this — and even for the adults, too — they could probably use the reminder that I was taught: if you don't have anything nice to say, just don't say it," Brown said in the video. "There should be no space in this world for bullying, and I'm not going to tolerate it, and neither should any of you."
Brown is known as a young activist against bullying through her use of social media, specifically by creating her Twitter account, @milliestopshate. The 14-year-old has since left the platform after receiving hate online. She is still on social media via Instagram, though she occasionally removes the commenting feature from her posts.
"If you need a reminder of how worthy you are and to rise above the hate, message me on Instagram," she added in her speech, leaving her direct messages open for those who need to talk.
Online bullying is a common theme in today's youth and is becoming an increasingly popular way to speak out against celebrities. In an interview with TheWrap, Brown shared that when she was bullied, she felt as if she "couldn't talk to anyone." She commented that she intends to use her social media as a platform for people who have experienced the same feeling, saying, "they can talk to Eleven from 'Stranger Things.'"
About the Contributor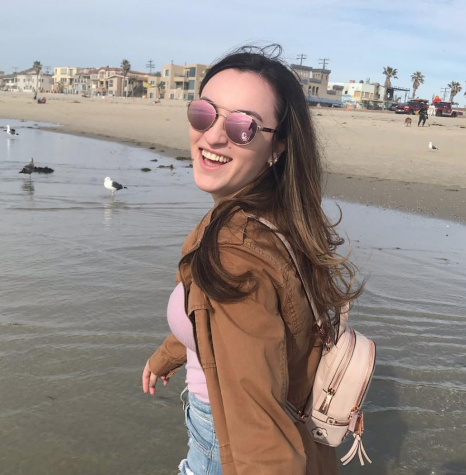 Brooke Sufrin, Business Manager
Brooke is currently a junior at Pace University pursuing a double major in English and Communication Studies. She has a minor in Journalism and has been...